Another day, another sign that the Guardians of the Galaxy: Cosmic Rewind Virtual Queue is not long for this world…or a complete misread of the situation. Following the installation of an unnecessary extended queue, Disney has added umbrellas to the unnecessary extended queue, thereby necessitating an article speculating that a standby queue will soon be offered.
The short story is that the extended queue is not needed when a Virtual Queue is in place because Disney can throttle the number of guests entering the queue at will. Beyond that, the Virtual Queue very rarely stretches past the attraction entrance save for the busiest 5-10 days of the year.
The installation of an extended queue seems to indicate that Disney World will be dropping the Virtual Queue requirement for Cosmic Rewind and the arrival of umbrellas would suggest that it could happen soon. Of course, Disney World has not announced that the Virtual Queue is going away yet, so don't run down to EPCOT expecting to join a standby queue just yet.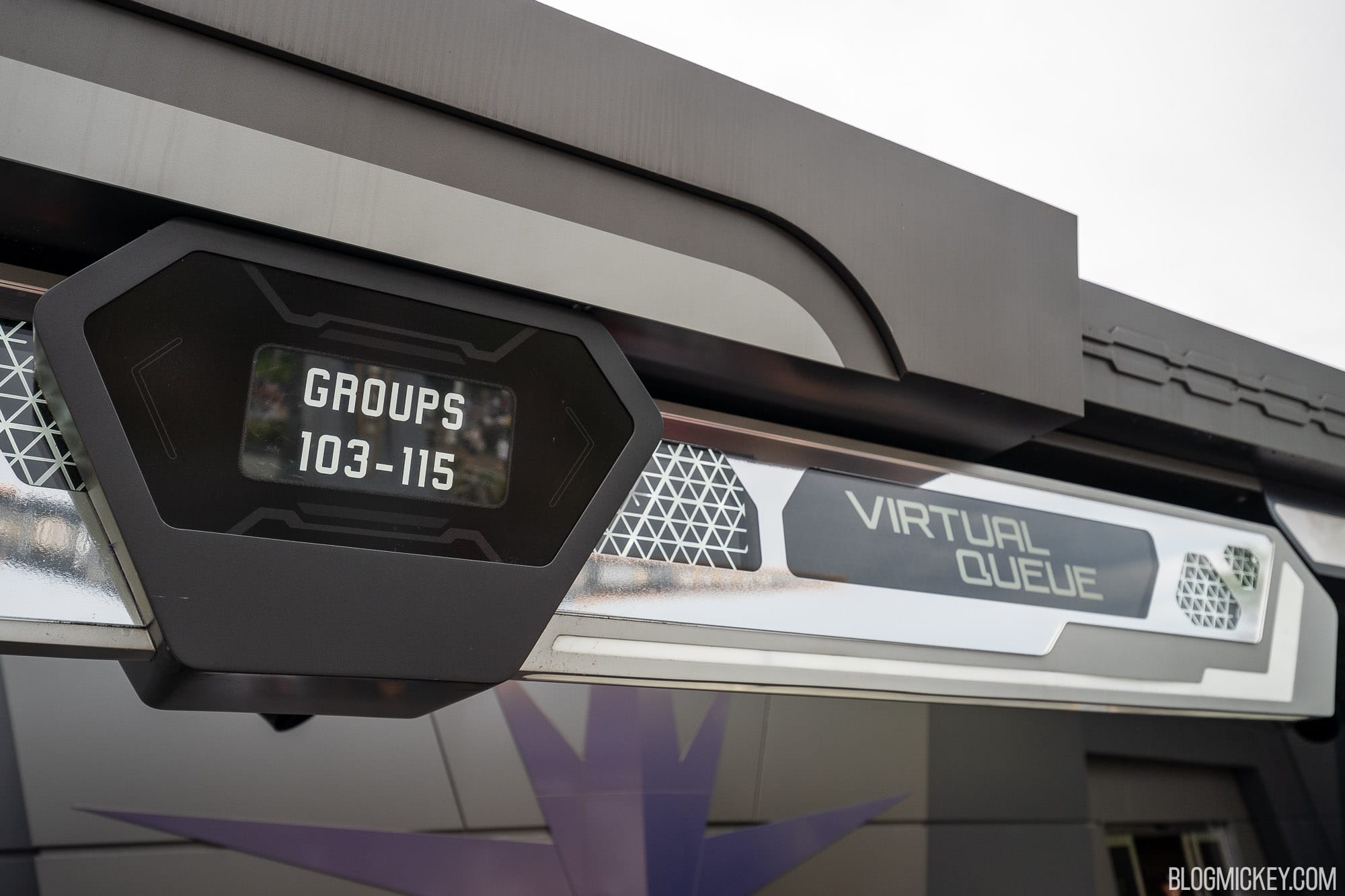 The extended queue would be necessary in a standby scenario simply because Imagineers didn't build enough queue indoors. The indoor portion of the queue probably holds anywhere from 30-45 minutes of guests, with a 60+ minute wait stretching outdoors. If the wait time climbs above an hour, a near certainty, then the extended queue would be necessary in a standby scenario.
Here's a look around the area with the newly installed umbrellas.
Guardians of the Galaxy: Cosmic Rewind is currently only available as a standby attraction during the Disney After Hours event that's operating this summer at EPCOT.
As always, keep checking back with us here at BlogMickey.com as we continue to bring you the latest news, photos, and info from around the Disney Parks!