The seagulls were only the beginning. As it turns out, what appeared to simply be a refresh of the faux crashing waves shoreline at the front of The Seas Pavilion at EPCOT will actually be a larger refresh of the facade. Disney World is currently in the process of painting over the formerly blue facade to a tan color that reminds us of when the pavilion was called The Living Seas before Nemo & friends began their residency. The Living Seas opened in 1986 and is 185,000 square feet with 5.7 million gallons of seawater.
Here's a historical look back at the former sign for The Living Seas, with the tan(ish) facade behind it.
Here's a recent look a the facade for The Seas with Nemo & Friends and the blue color for the building.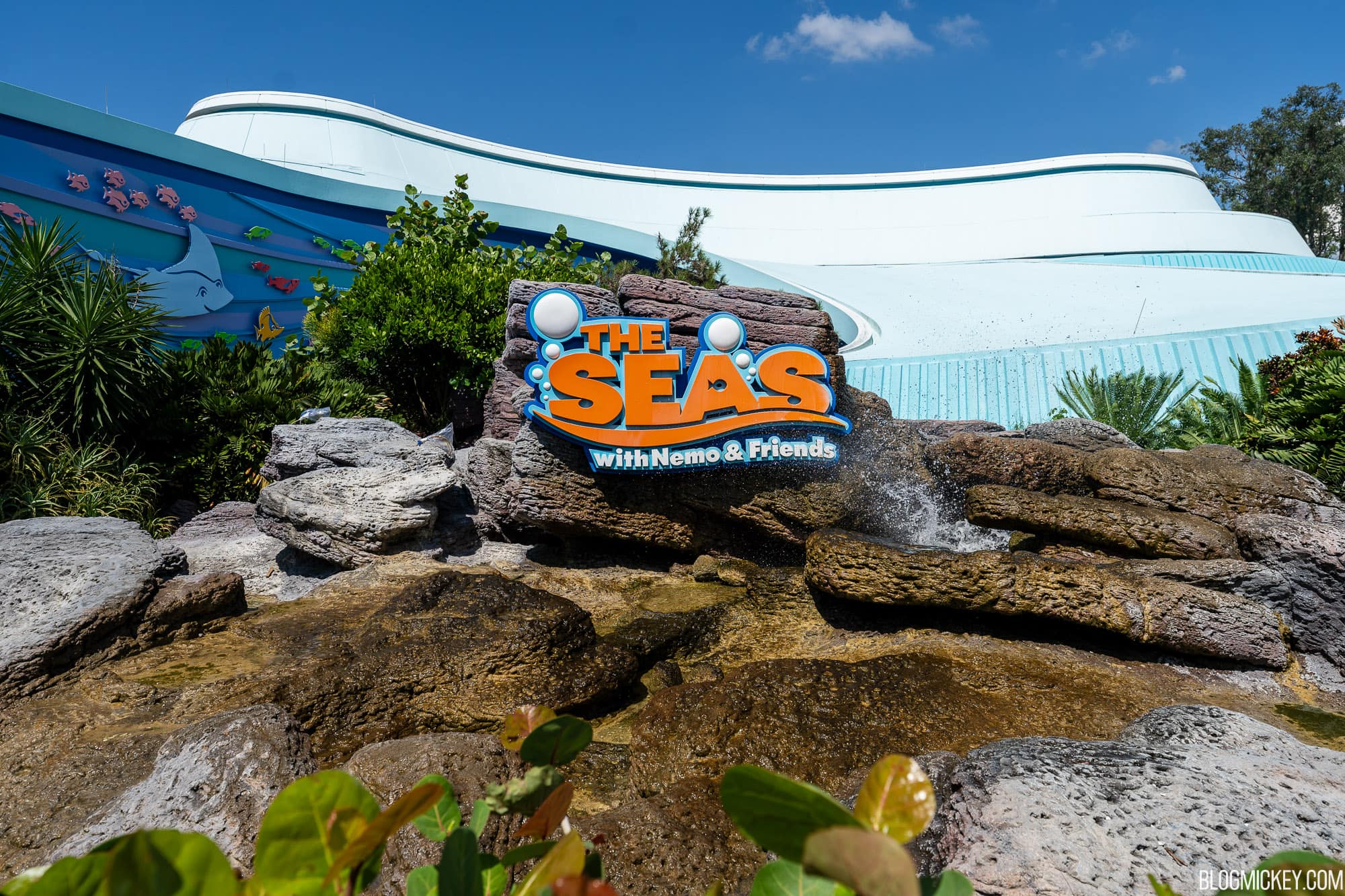 And here's a look at it during our visit to the park earlier today. The building is in the middle of a repainting, but it should be completed this year. In addition to the new tan paint scheme, some of the larger fish have been removed from the mural that greets guests when they enter The Seas with Nemo & Friends attraction. Here's a look around!
It's unclear if the fish will return or if Disney will introduce a new mural to the space. Our bet is that the fish will return, along with the missing seagulls.
As always, keep checking back with us here at BlogMickey.com as we continue to bring you the latest news, photos, and info from around the Disney Parks!