We're just days away from the official start of the 2023 holiday season and Disney's Hollywood Studios is almost completely decorated for the season. We're still missing a Santa hat for Gertie and the arrival of the Christmas Tree, but many decorations have been installed!
We stopped by Disney's Hollywood Studios earlier today to grab some photos of the decorations. Ideally, when the Christmas Tree is installed we'll have a more detailed photo tour for you. In the meantime, here's a look around at what's installed so far!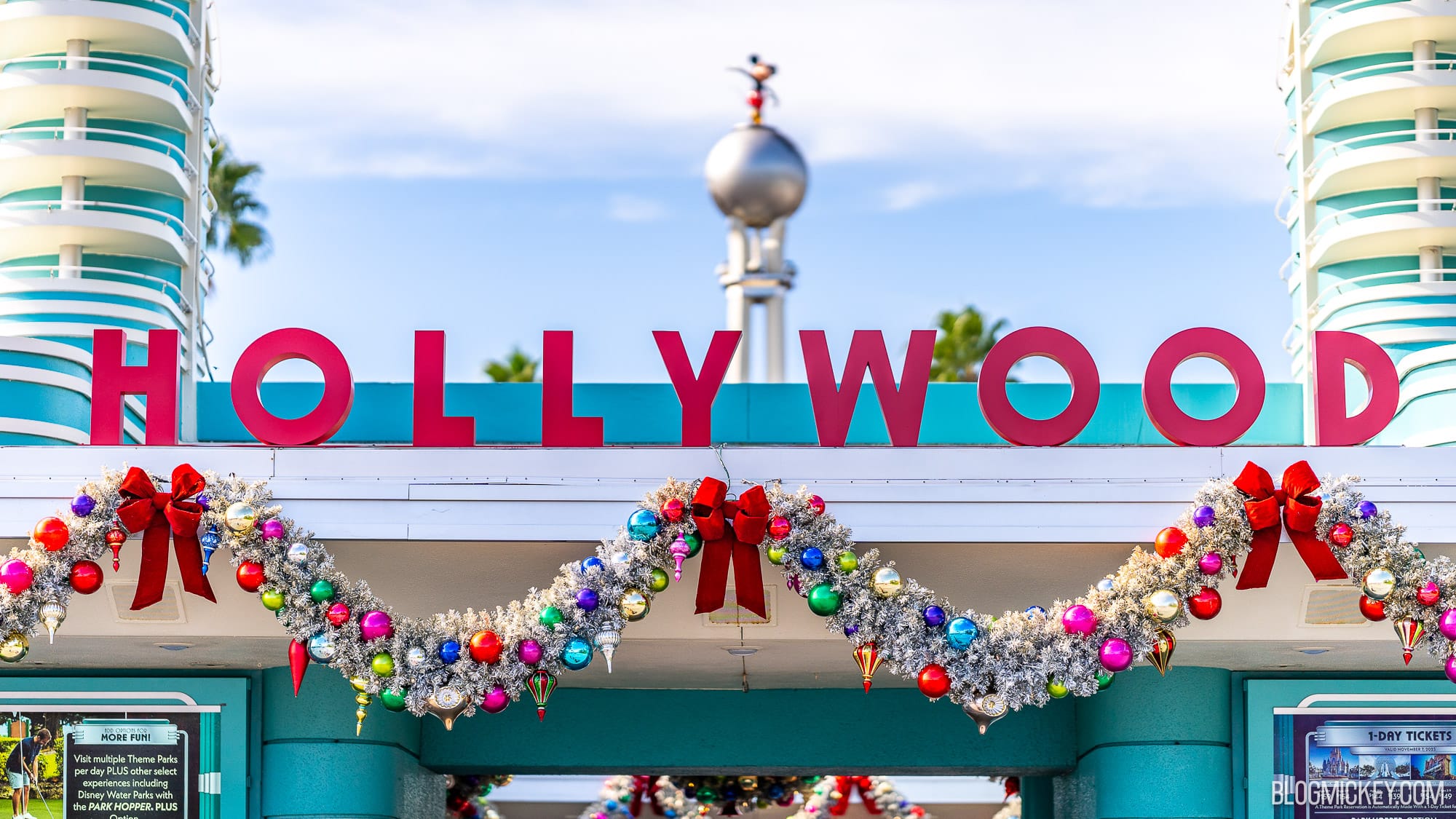 Over on Sunset Boulevard, tinsel stars have returned to line the entire length of the street from Hollywood Boulevard down to the Tower of Terror attraction.
Back to Hollywood Boulevard and the Echo Lake area, we can see that floating ornaments have been added to the lake, but we're still awaiting the arrival of the Christmas Tree and a Santa hat for Gertie. No hat, no Christmas.
Hollywood Boulevard and Sunset Boulevard have a number of snow machines that provide the second-best snow flurries at Walt Disney World. The best snow flurries used to be the Osborne Lights, but now the crown is held by Main Street USA.
Decorations are up in Toy Story Land too! Check out our article below for a tour.
As always, keep checking back with us here at BlogMickey.com as we continue to bring you the latest news, photos, and info from around the Disney Parks!