EPCOT's brand new flagship store, Creations Shop, is now open! The new store takes over the former location of MouseGear and opened alongside the all-new Club Cool this morning at EPCOT. In this article, we'll take a spin around the new shop and see what's new!
Creations Shop at EPCOT
Creations Shop Location
Creations Shop shares a building with Club Cool (the Coca-Cola showcase attraction) and is located in the southwest portion of World Celebration, which was previously known as Future World. World Celebration is the name of a new neighborhood that takes over the central part of EPCOT. Here are a couple of maps of where to find Creations Shop, outlined in red.
Former Home of MouseGear
Disney has seemingly done decades of research to know right where to put their main gift shop to maximize profits. Or, at least, they are going to go with what they know. Creations Shop, new in name and aesthetic, takes over the former MouseGear structure. Here's a look back at the old MouseGear.
Creations Shop Tour
Let's take a look around Creations Shop – the new flagship merchandise location at EPCOT in Walt Disney World.
Dominated by huge glass walls/windows, perhaps the best part of Creations Shop is how connected it will feel with the rest of World Celebration. Right now, that means a construction wall and seemingly endless piles of dirt, but it will eventually connect to a more natural space and offer direct sunlight in the afternoons. Here's a look at some concept art that shows the planned lush spaces.
And here's a look at the scene today.
Unlike the reimagined Club Cool, which only has one main entrance, Creations Shop has multiple entrances that all welcome guests to venture inside.
Once inside, an open, airy space sprawls in front of guests. Along the back walls, some signs inform guests on what type of merchandise they can find, but other sections of the shop are less well defined.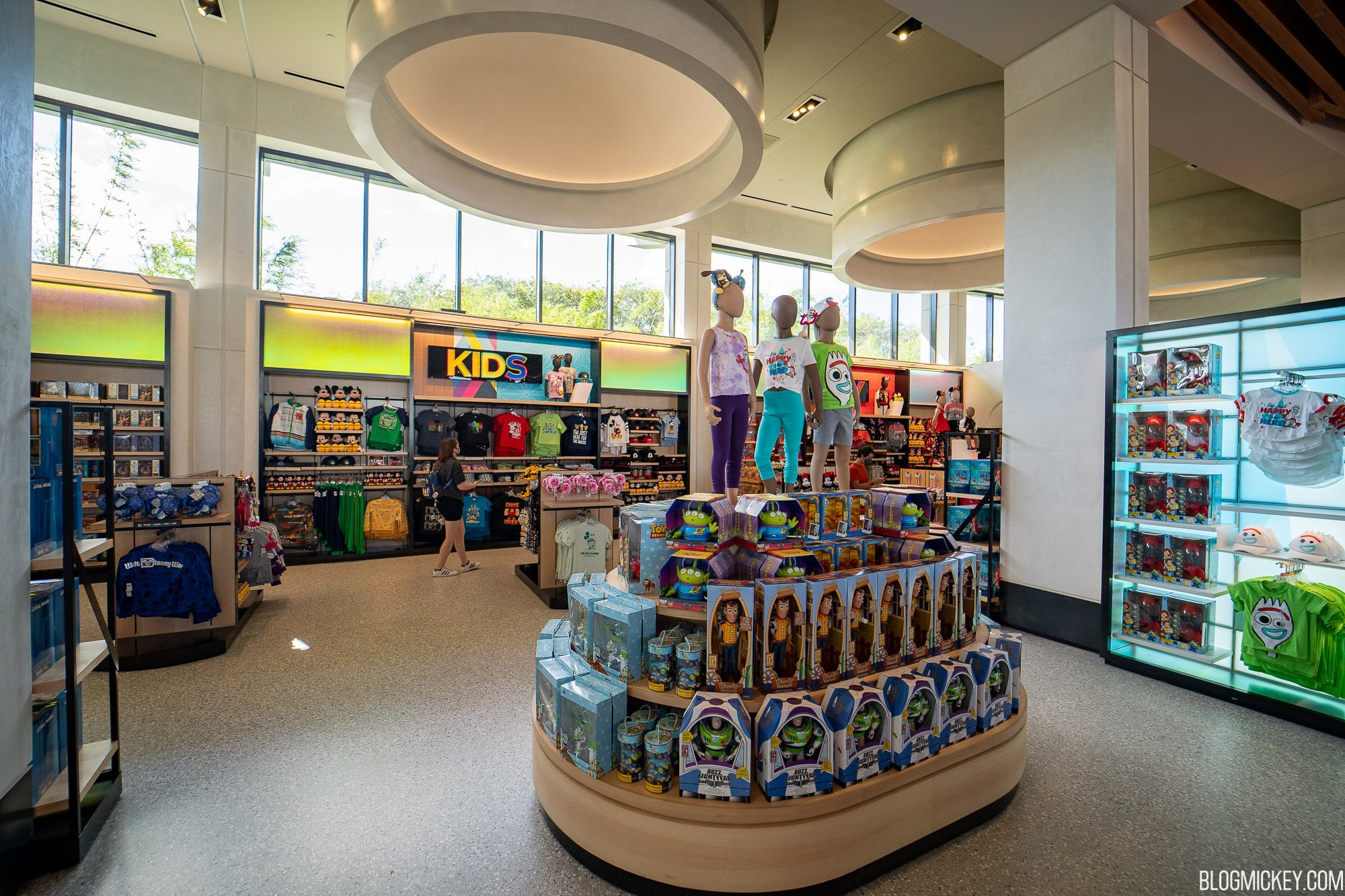 Perhaps the easiest landmarks within the shop are two giant Mickey Mouse murals. Situated on the north and south ends of the shop, the murals designate the checkout areas.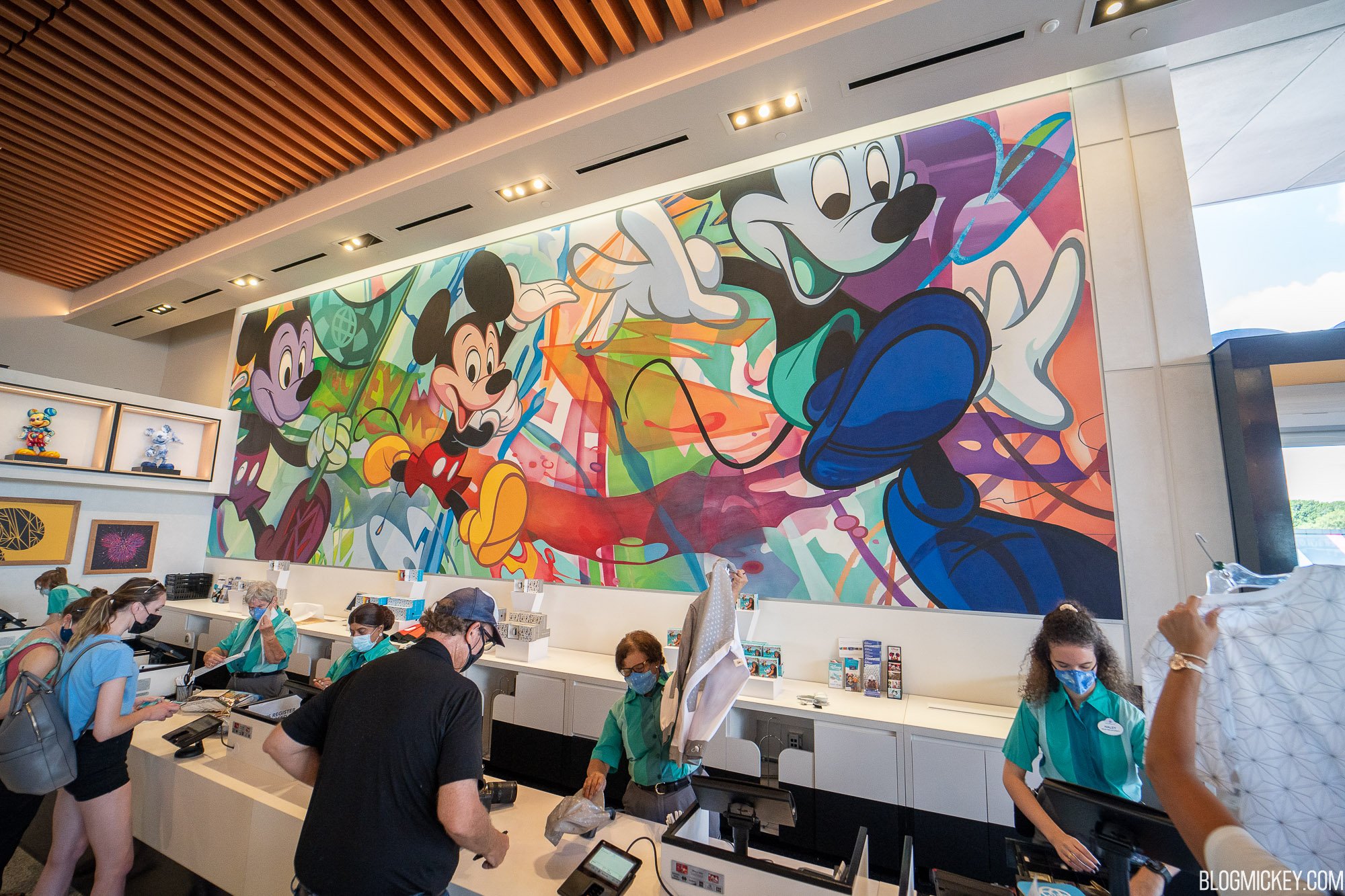 Without the lush landscaping that we talked about earlier, views of Spaceship Earth are abundant as you walk throughout the store.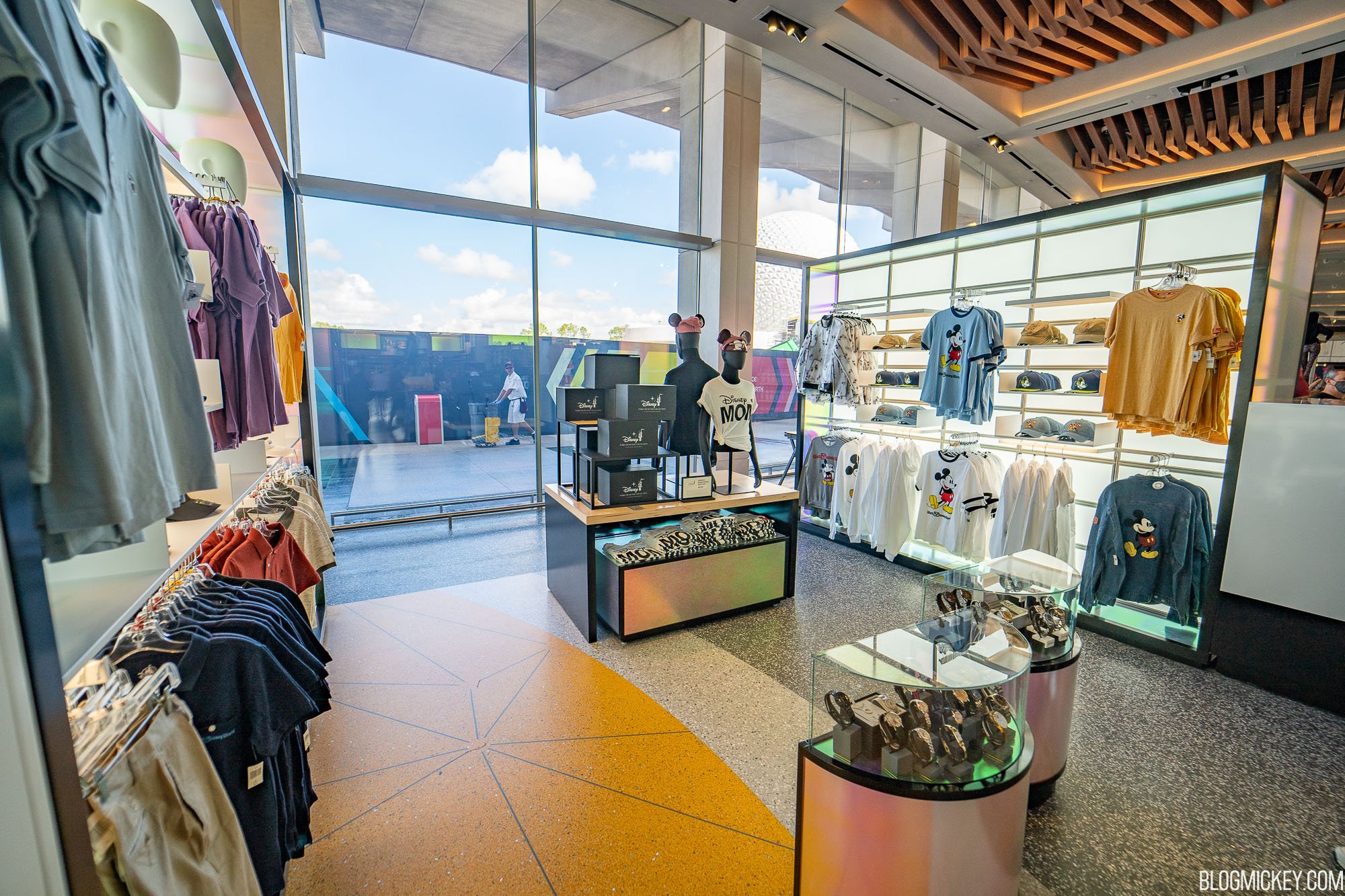 In general, the store features a sleek design that is simplistic in nature, but rather inviting.
A fitting room is located in the south end of the shop.
Mobile Checkout is offered for guests who are comfortable using the My Disney Experience app to complete their purchase.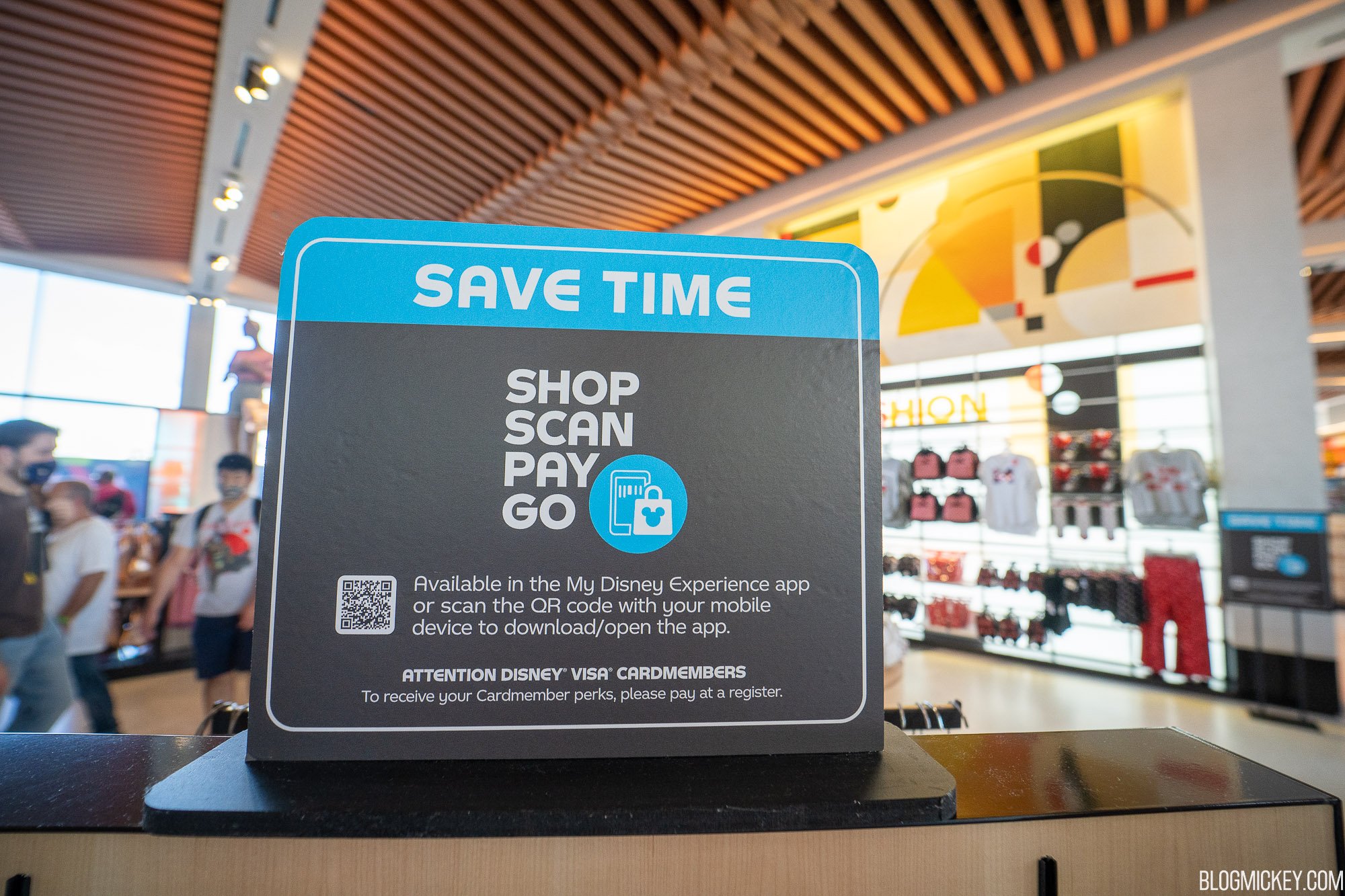 Plenty of registers are situated on either end of the store along with the Mouse as Muse art displays.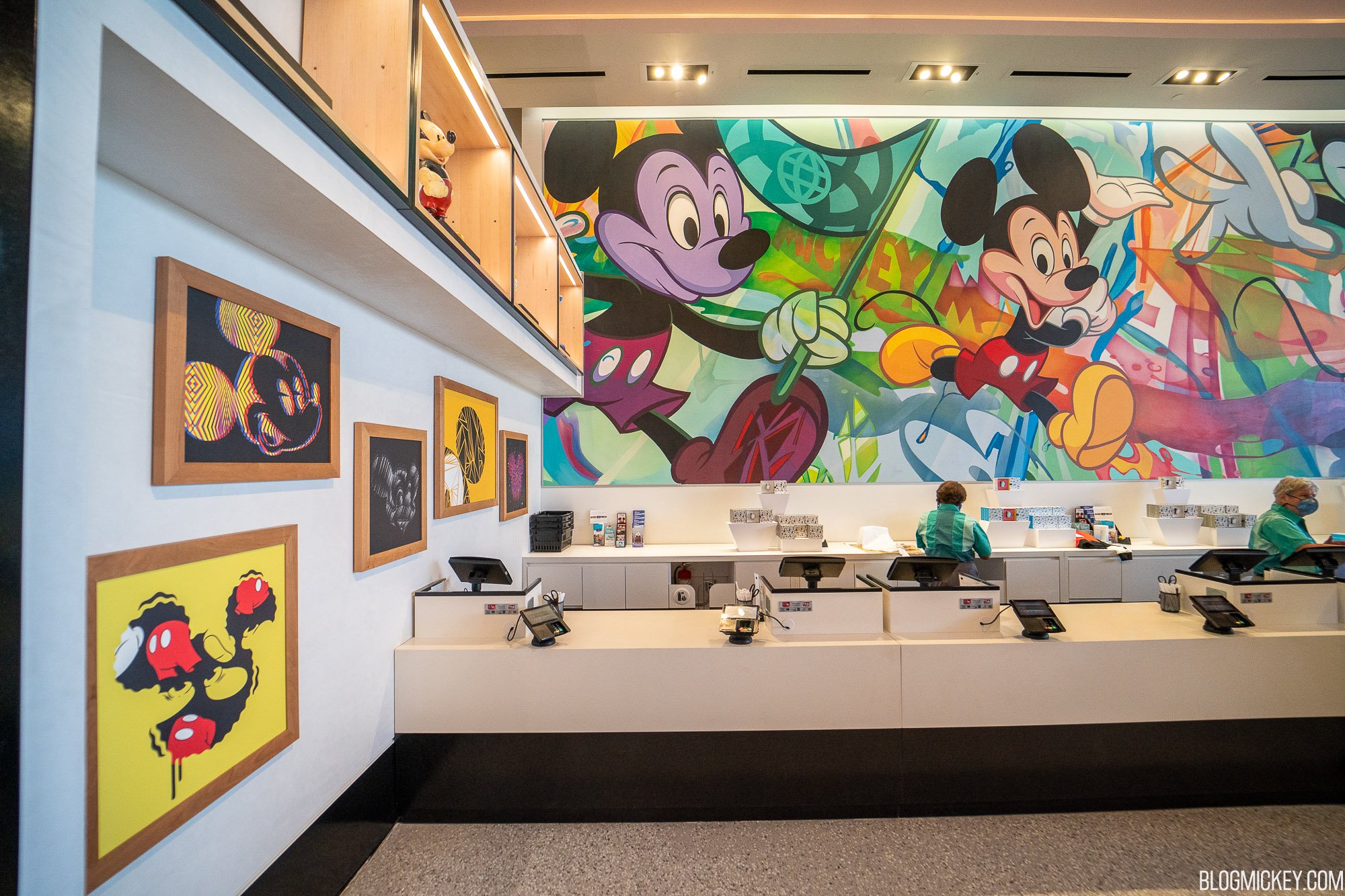 The middle of the store looks to be a flex space that is currently displaying EPCOT Food and Wine Festival items.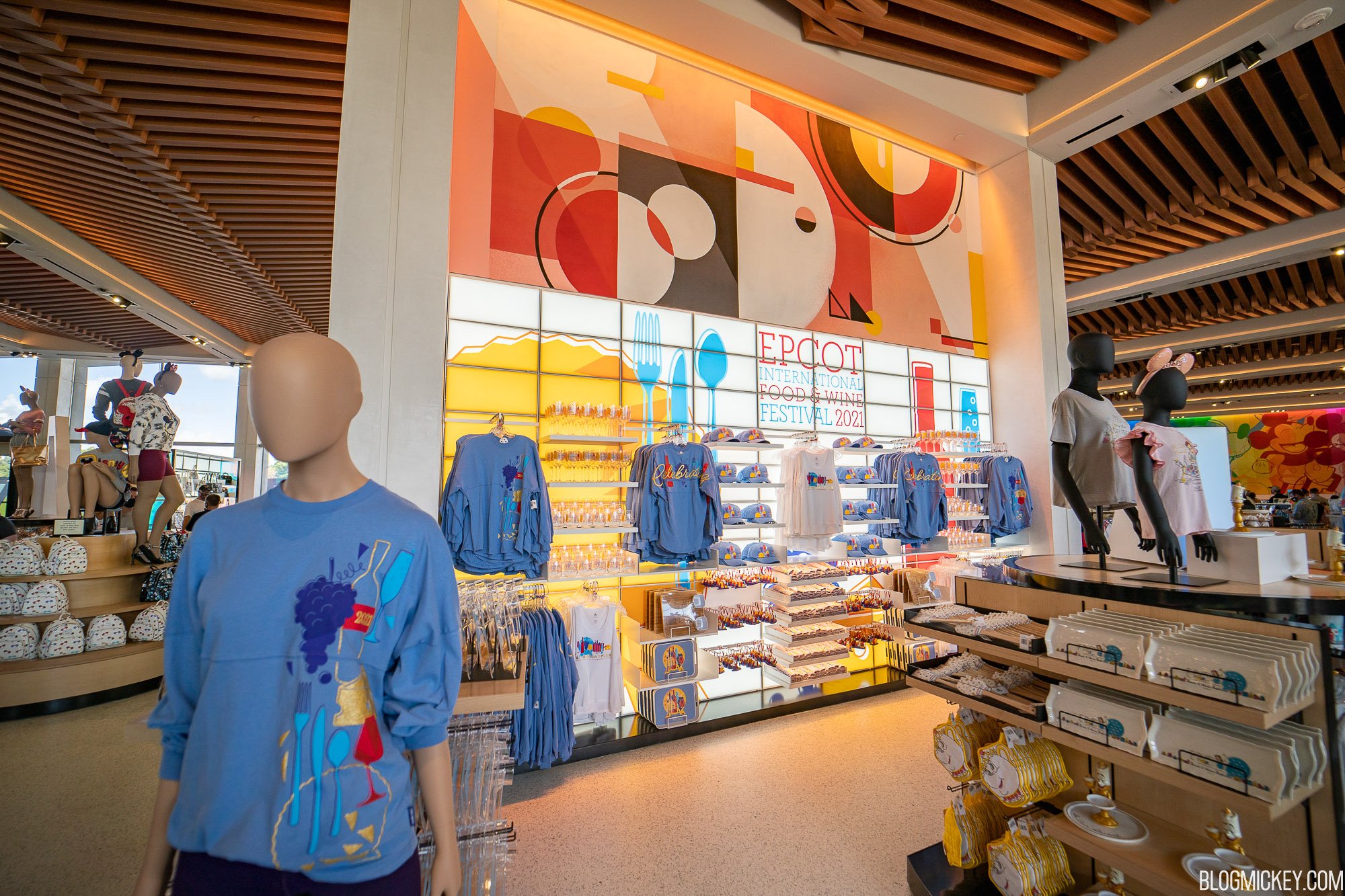 Also located at either end of the store is the all-new EPCOT Light and Color collection, complete with custom displays.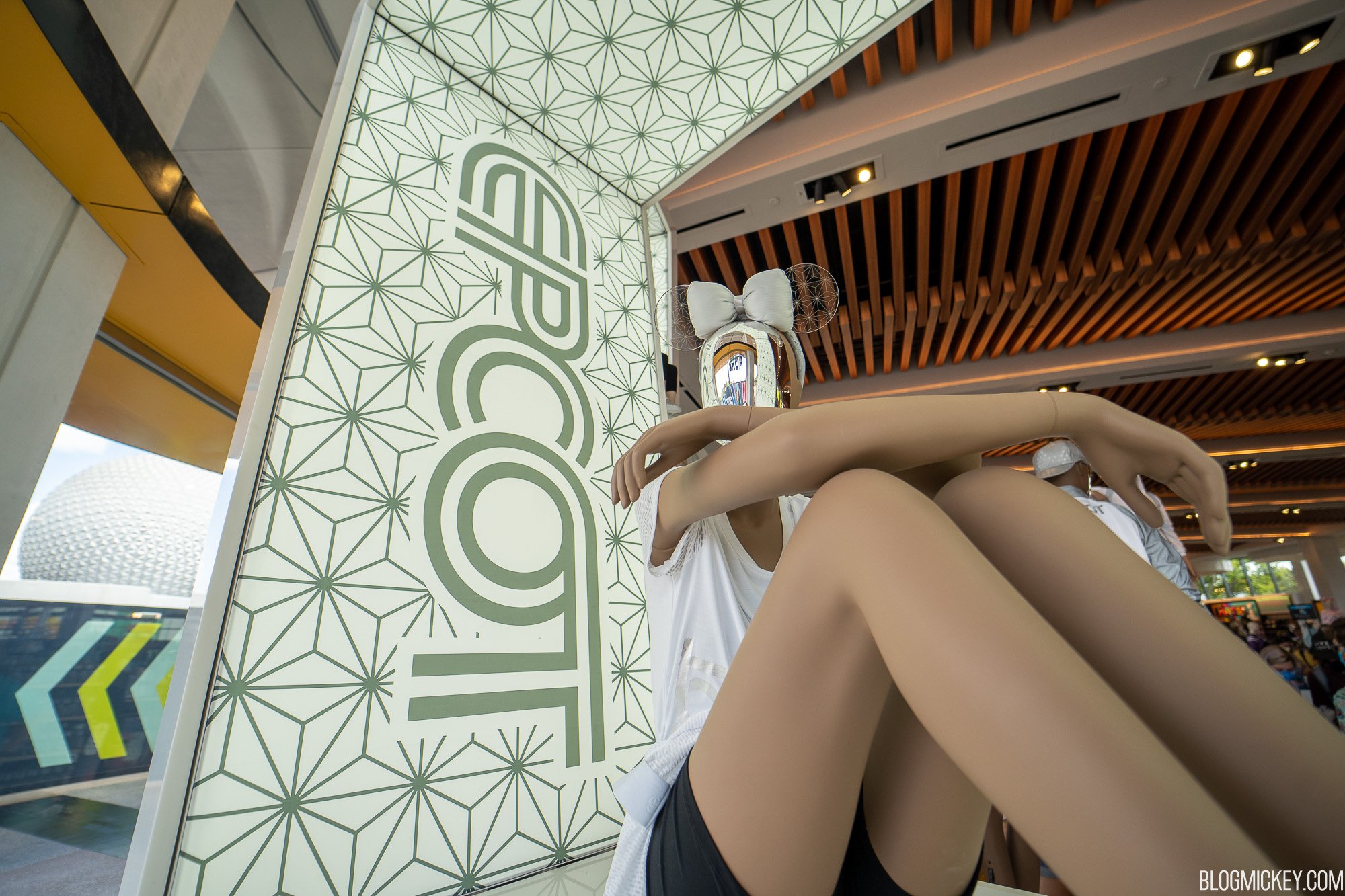 Mouse as Muse
With Mickey Mouse taking center stage in Creation Shop, there is a new art installation titled "Mouse as Muse" that finds 10 statues of Mickey Mouse. Here's how Walt Disney Imagineer Zach Riddley described the pieces earlier this month on Instagram:
"Each sculpture, standing 26 inches tall, is a one-of-a-kind piece designed and crafted by an Imagineering artist – inspired by their personal interpretation of what creativity and Disney means to them and their work. Mickey Mouse is the blank canvas, but the subject and the final result were entirely up to each Imagineer!"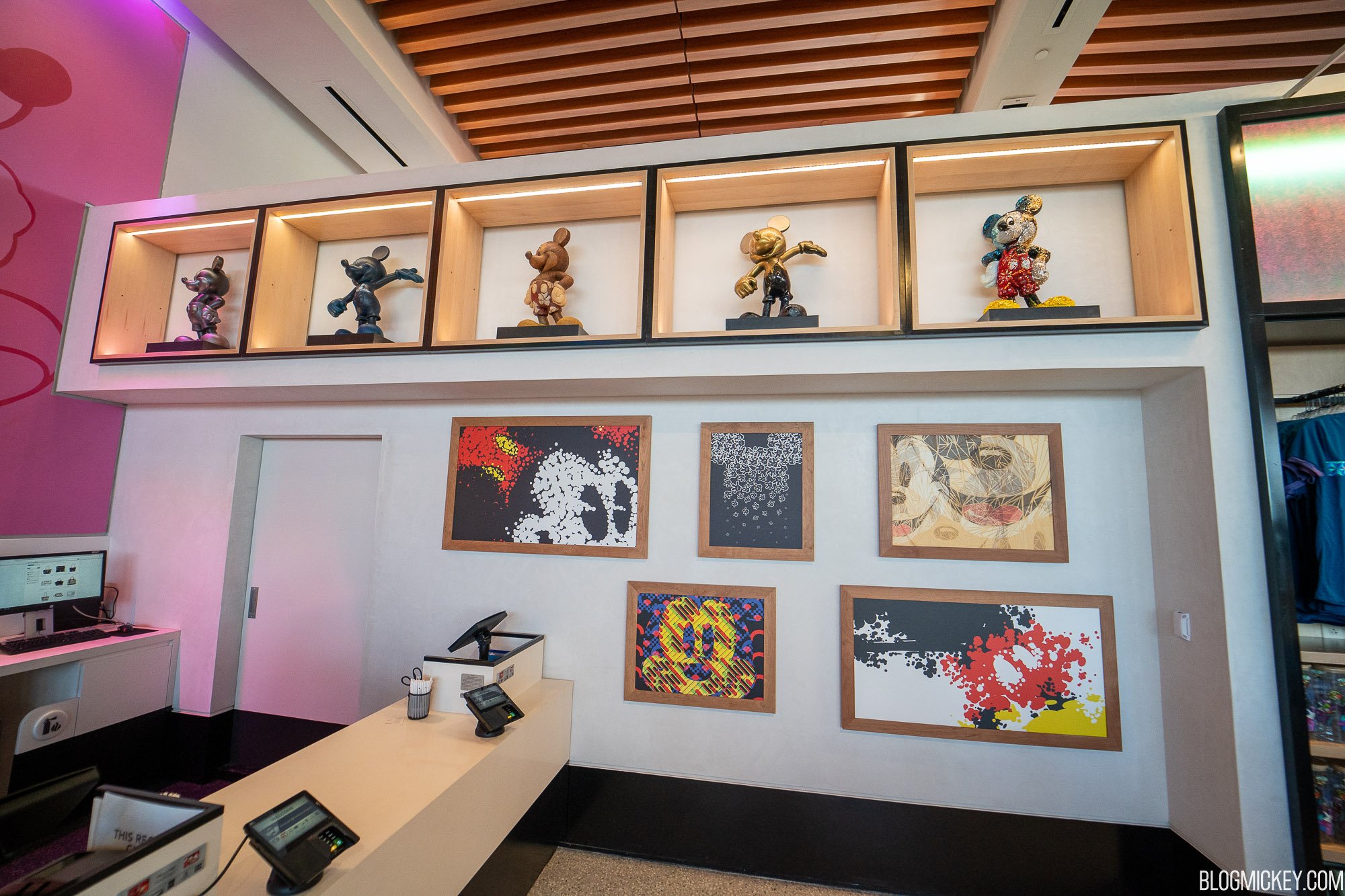 Here's a look at all 10 pieces!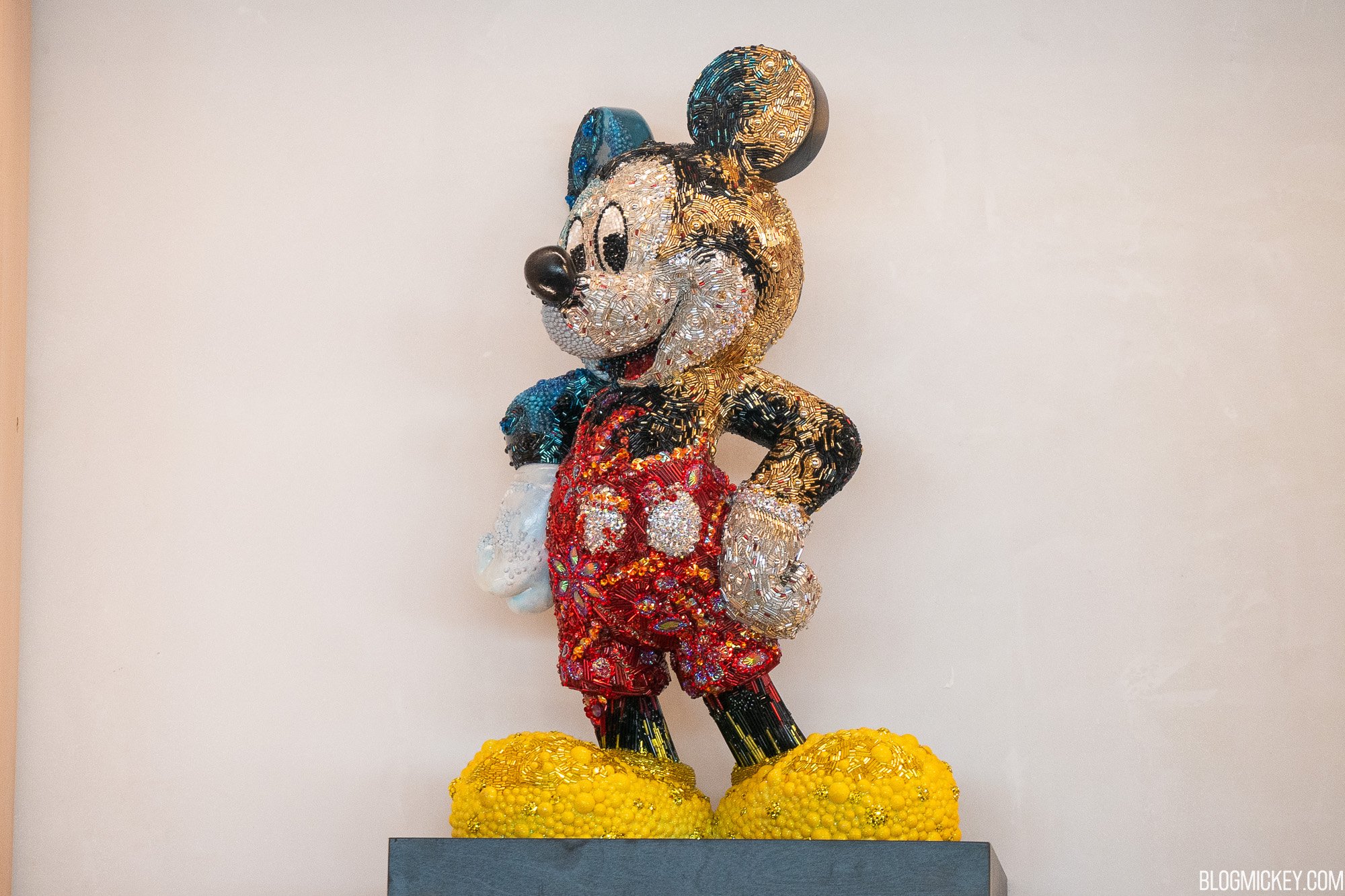 Creations Shop is open from park opening to park close at EPCOT.
As always, keep checking back with us here at BlogMickey.com as we continue to bring you the latest news, photos, and info from around the Disney Parks!