Another important milestone has been reached in Star Wars: Galaxy's Edge at Disney's Hollywood Studios. Mesh sculpting of the expansive rockwork has begun.
We can see the technique at play here is the same as was used in Pandora – The World of Avatar. Here's a look back at that construction.
And now a closer look at the Star Wars: Galaxy's Edge construction. You can see that they use the heavy metal beams as structural support and outline, but use the mesh for the shaping and sculpting of the look of the rockwork.
A second angle of the same work.
Guests inside the park can get a glimpse of the rockwork over the Grand Avenue tunnel.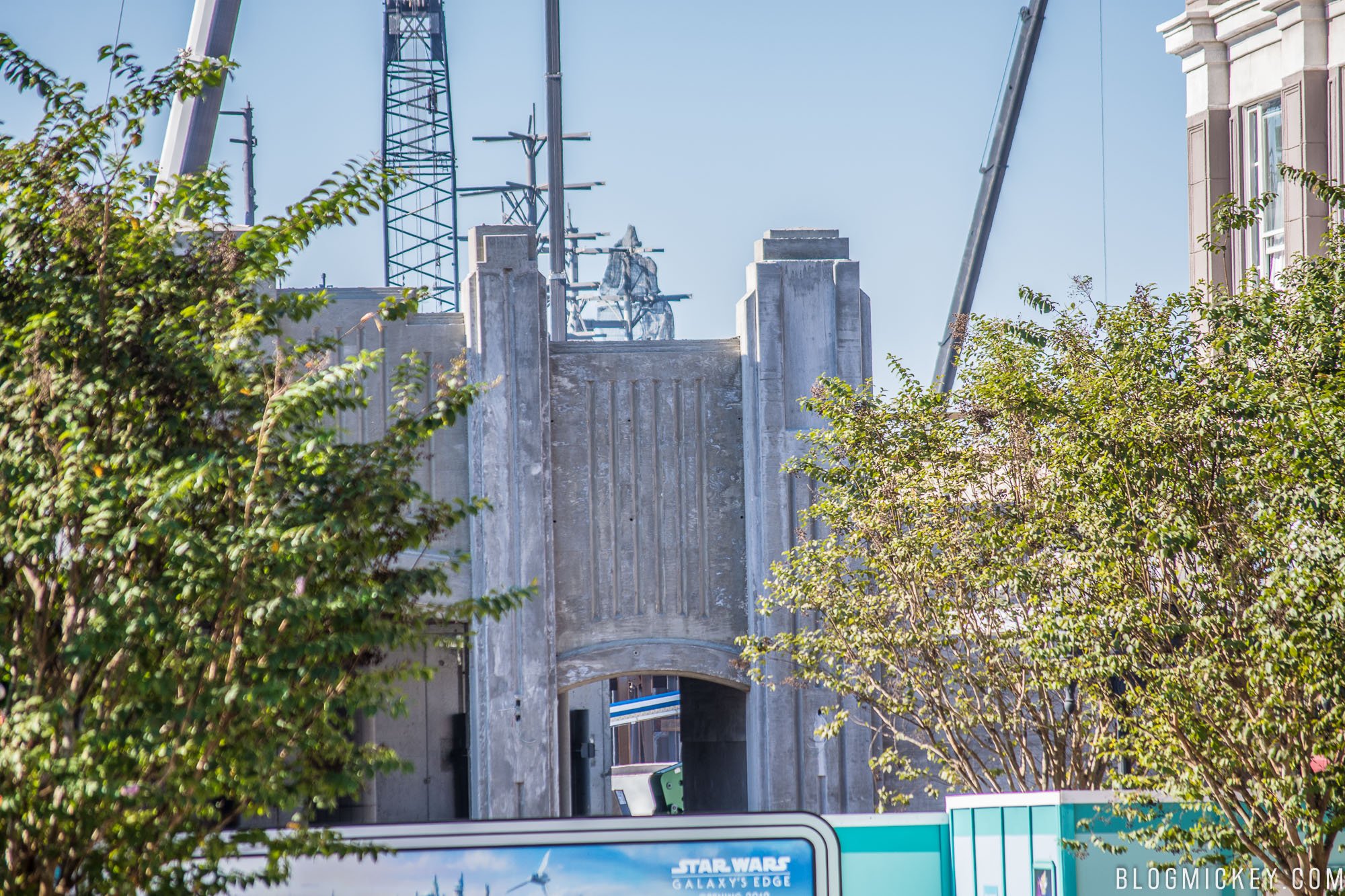 Speaking of the Grand Avenue tunnel, we now have a better look inside of it.
Another news item from this morning's debut of new scenes at Star Tours is that the name of the planet we visit in Star Wars: Galaxy's Edge will be Batuu.