Another day closer to the D23 Expo, another rumor. Sources have indicated to us that the Tomorrowland Speedway will be demolished for the Tron Lightcycle Roller Coaster. Vekoma reportedly built a second version of the roller coaster when they were building out the Shanghai version. Rumors point to the Magic Kingdom version of the attraction retaining the facade seen in Shanghai Disneyland.
Here's a possible footprint for the attraction. We should know more once permits are filed.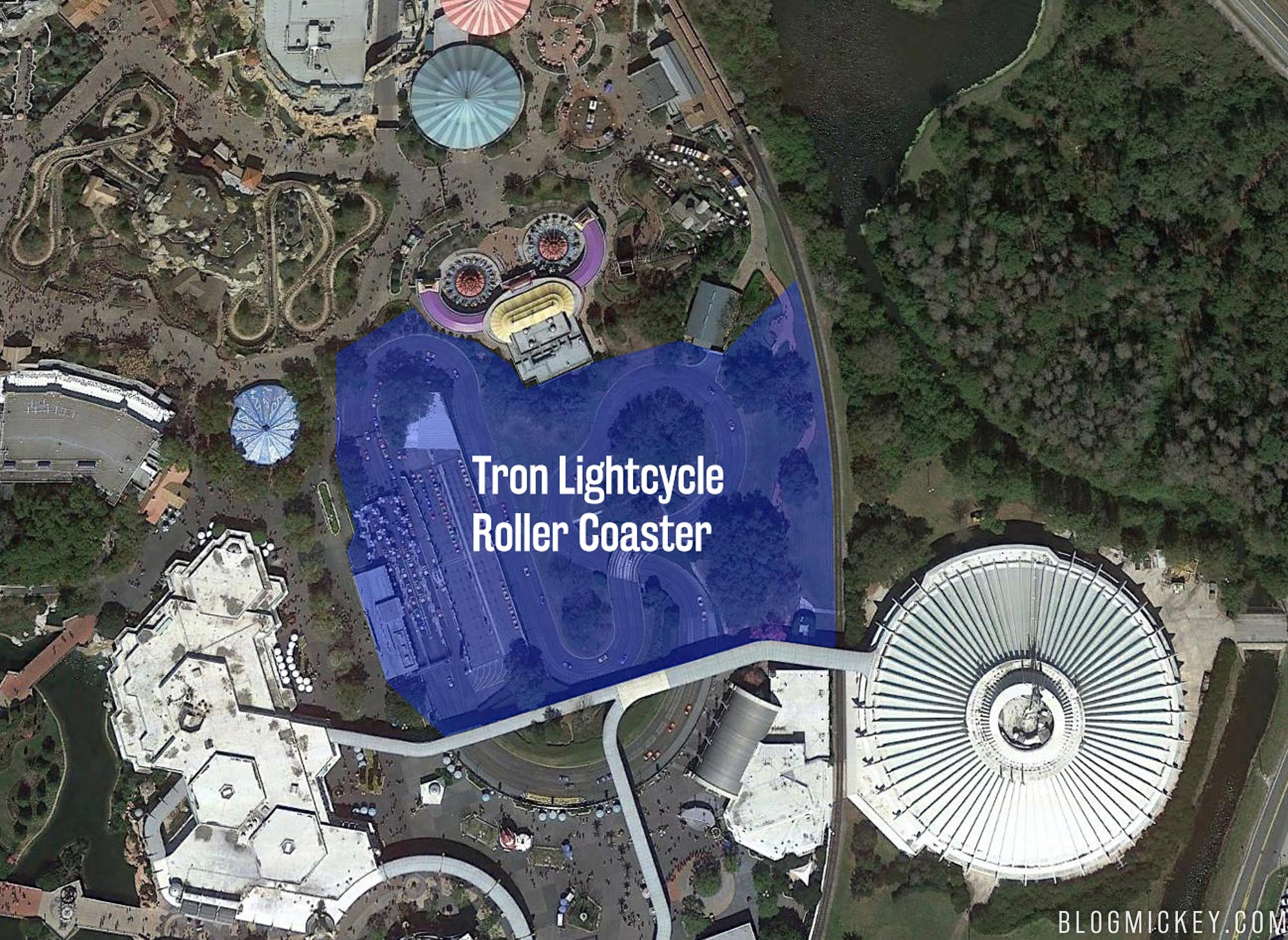 The area under consideration is over 4.25 acres in size, if kept to the interior of the train tracks. The attraction footprint in Shanghai looks to be roughly the same size within a margin of error for measuring.
It's possible that Disney could use the D23 Expo as a venue to announce the addition. Until then, this is to be considered a rumor. There are no indications on a timeline for the project, but with Magic Kingdom's 50th Anniversary in 2021, its a safe bet that Disney is aiming for all of their projects to be completed by then.
This years D23 Expo is shaping up to potentially be a huge newsmaker as Epcot, Magic Kingdom, and transportation projects are expected to be announced.