Earlier today, we brought you the first-ever look at the first Tron roller coaster track installation at Magic Kingdom. This afternoon, our friend @bioreconstruct took to the skies above the construction site to provide a unique perspective of the construction. Our thanks to @bioreconstruct for allowing us to use his photos below.
First, we start with a look at the track piece installed. As we noted in our earlier article, it's a banking turn in nearly the center of the gravity building (or main show building).
The aerial photo perspective is unique because we can give an overview of what you're looking at. In the photo below, we roughly marked some of the unique elements visible in the above aerial photo.
As you can see above, we're able to see the load and unload area. In our photos below from our visit to Shanghai Disneyland, you can see the split loading area. The other side of the loading area seen in the first photo can be seen on the second photo. Two different loading areas on either side of the descending walkway.
Those split load areas eventually meet back up for the single track. The launch will run to the left (south) of the gravity building as seen in the perspective from the aerial photo.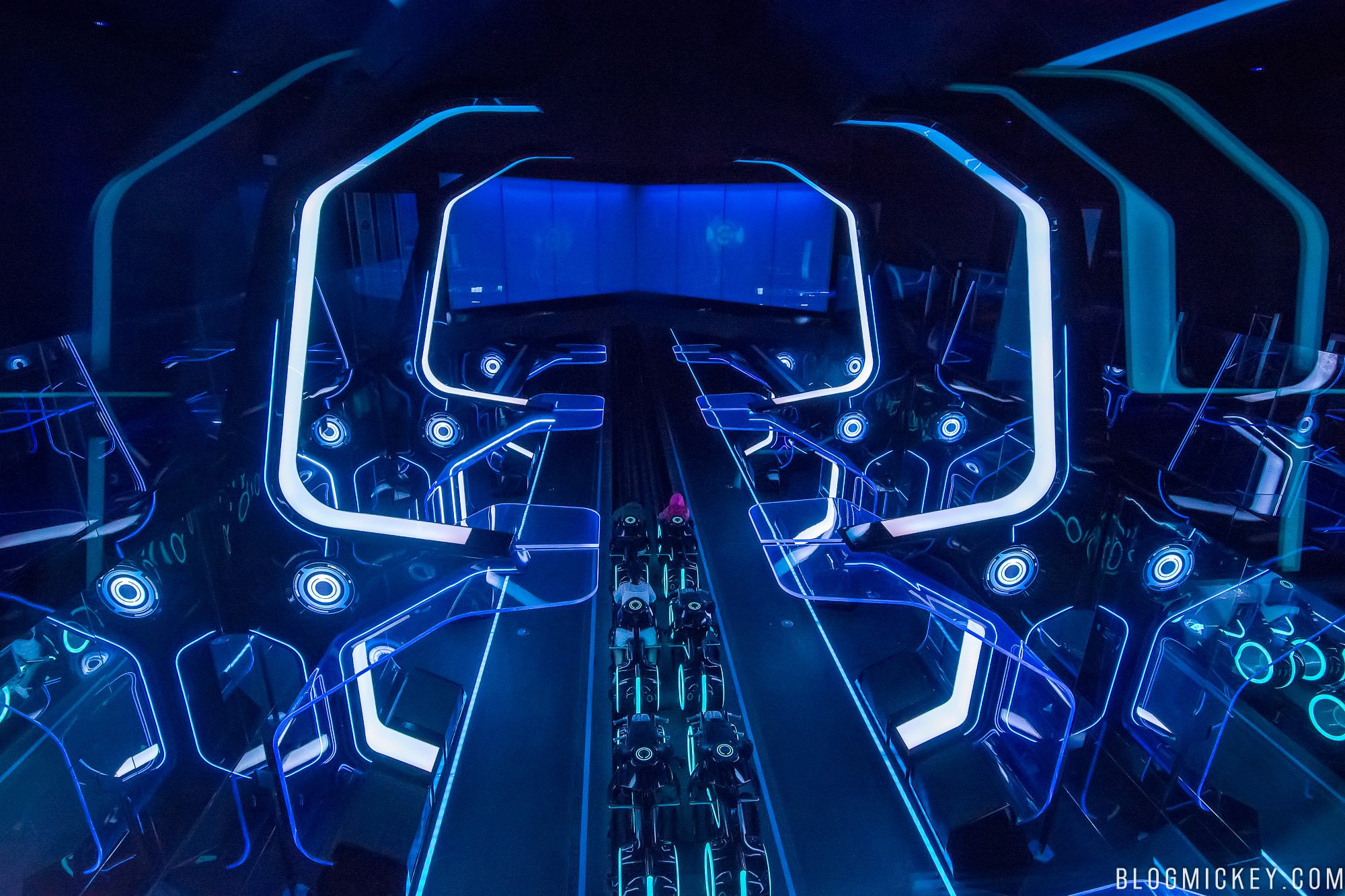 Another photo taken from south of the construction site shows the gravity building to the right and the land preparation for the canopy to the left.
The canopy not only provides cover for the outdoor portion of the roller coaster, but also gives the whole structure a kinetic feel with timed lighting displays.
We've put together a full track layout based on the above photo and our visit to Shanghai Disneyland. For more on what you can expect from Tron when it opens in Magic Kingdom, check out our photo tour and review of the attraction from Shanghai Disneyland.
Finally, here's a look at the construction as it relates to Space Mountain and the newly reopened Tomorrowland Speedway.
For the absolute latest photos and information about the Tron roller coaster coming to Magic Kingdom, keep checking back with BlogMickey.com!