We have a brand new look at the Pixar Pals parking garage from the ground today thanks to thecalibae on Instagram. The new parking garage will be integral in handling the expected masses of guests flooding into the Disneyland Resort for the general public opening of Star Wars: Galaxy's Edge in the coming weeks and months.
We start with the outside of the structure, which looks like it's ready to open up at a moments notice.
We can see express escalators up to specific levels from the ground. This seems to be a much better system than you would find at, say, the Disney Springs parking garages where the escalators only go up one level at a time.
Inside the garage, the parking lot tram loading area has moved inside the Pixar Pals garage as of yesterday. The walls in the tram loading area are decorated with various Disney character silhouettes.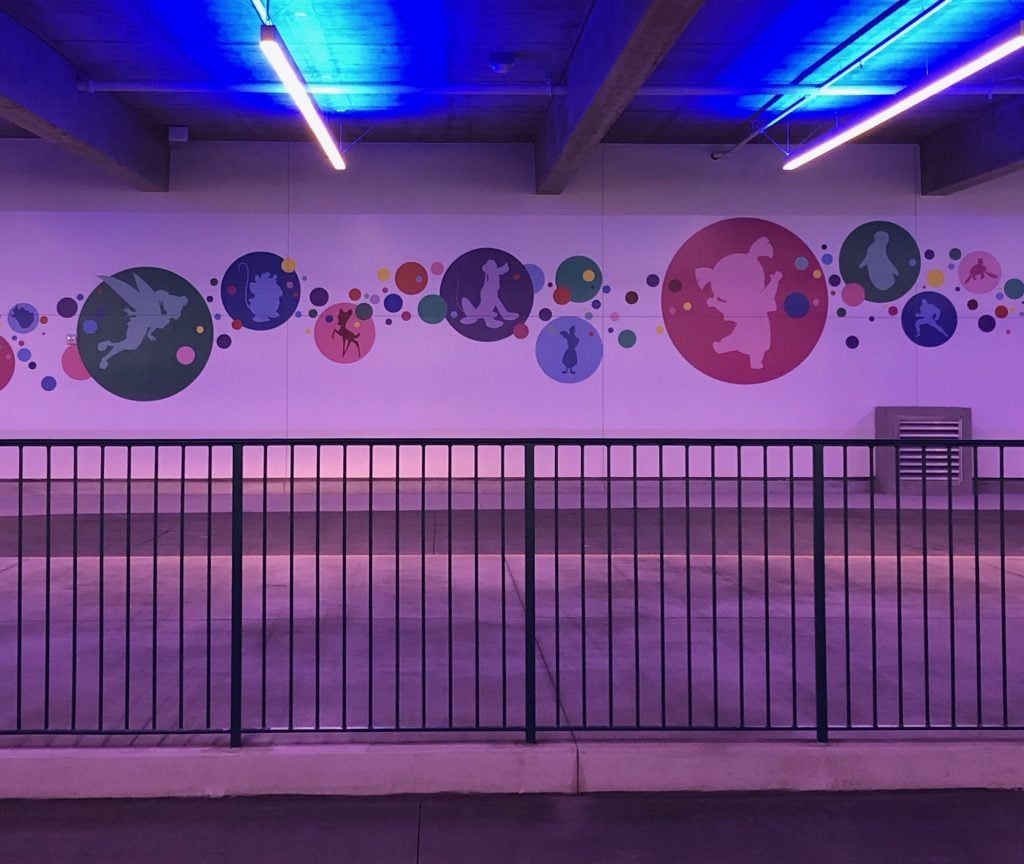 Disney hasn't announced when the Pixar Pals parking garage will open, but it seems like they would be working hard to get it to open in time for tomorrow's general public access to Star Wars: Galaxy's Edge. If they don't open tomorrow, there will be a massive strain on the already ill-equipped parking situation at the Disneyland Resort.
Keep checking back with BlogMickey.com for the latest on the Pixar Pals parking garage and much more from around the Disney Parks.