As part of the ongoing testing of the Guardians of the Galaxy: Cosmic Rewind attraction at a Vekoma testing facility overseas, we now have a first look at the actual ride vehicles for the upcoming attraction. The photos were posted to the ThemePark.nl forum by user Mr. Rollercoaster.
The vehicles roughly match the concept art released back in November 2018.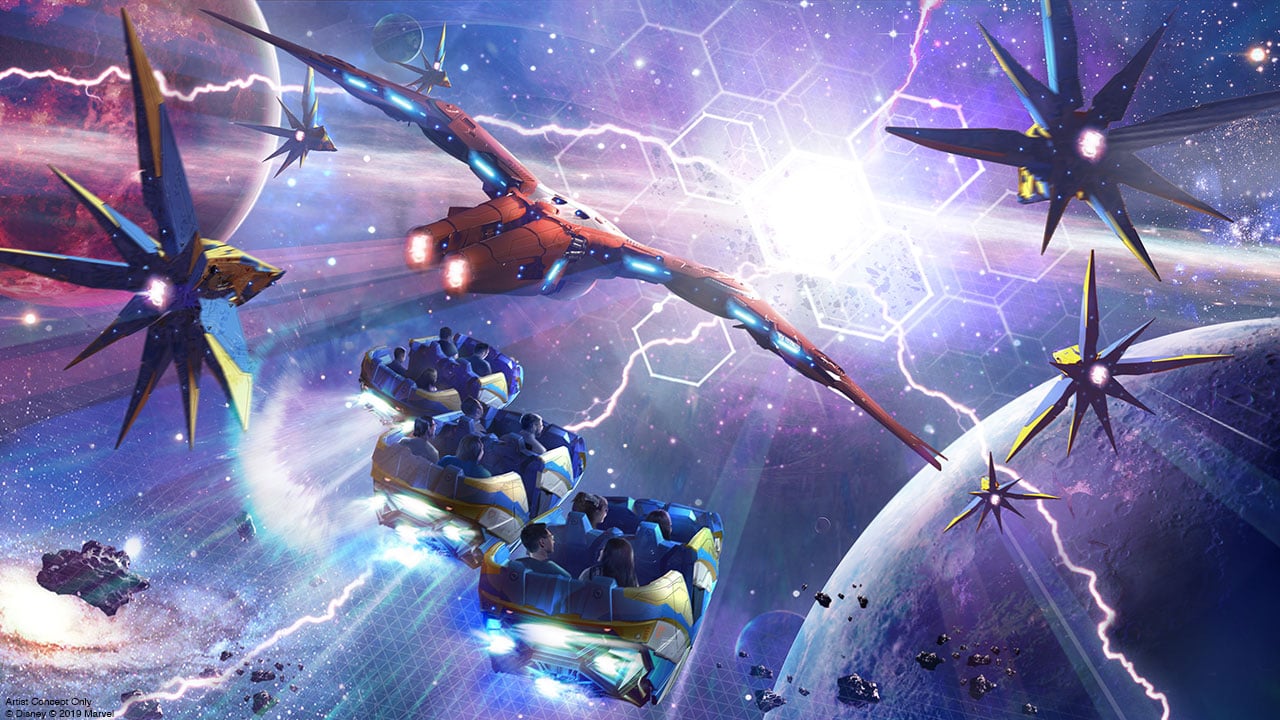 According to Bob Chapek, Guardians of the Galaxy: Cosmic Rewind will require a ride system and ride vehicles unlike anything guests have experienced before. What guests will encounter can best be described as a one-of-a-kind storytelling coaster that connects the adventure of a storyline with the thrills of a coaster.
"On most coasters, the vehicles point straight ahead throughout the ride," Bob explained. "But on this attraction, each individual cab will be programmed to direct your eye to the story happening around you.
That means instead of whizzing by the action, you'll be fully immersed in the story from the minute you launch."
It has also been revealed that Guardians of the Galaxy: Cosmic Rewind will feature the first-ever backwards launch for a Disney roller coaster.
For the latest on Guardians of the Galaxy: Cosmic Rewind and much more from around the Disney Parks, keep checking back with us here at BlogMickey.com.