After seeing a few locations close on Saturday evening, construction walls are now installed around the Fountain of Nations, Club Cool, Fountain View Starbucks, the former Character Spot, and more at Epcot.
As you might know by now, the future of Epcot is very much in flux after more announcements at the D23 Expo last month, including the demolition of Innoventions West, as well as a slew of future construction projects. For a full breakdown of what was announced at the D23 Expo, check out our exhaustive post. With so much changing over the coming years, let's take a look at the concept art that will inspire the Future World changes.
Of course, we can't really call it Future World anymore, as there will be four neighborhoods that will anchor the new vision of Epcot. As you can see below, what we've been used to calling Future World will now be split into World Discovery, World Celebration, and World Nature. As for the work that we're seeing take place today, that sits rather comfortably in World Celebration.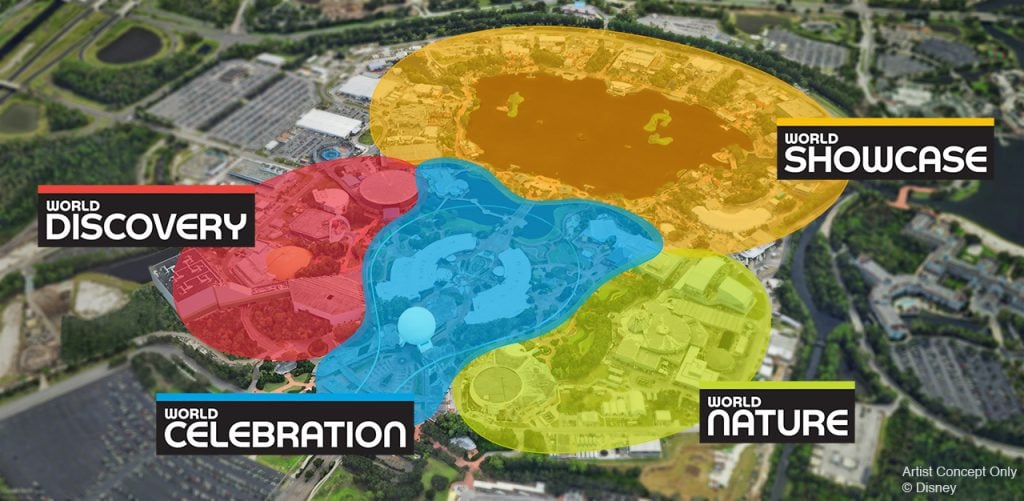 Ok, with a bit of background info out of the way, let's take a look at the all-new construction walls that were installed overnight.
The Fountain of Nations has been drained for demolition. A smaller fountain will replace it in World Celebration.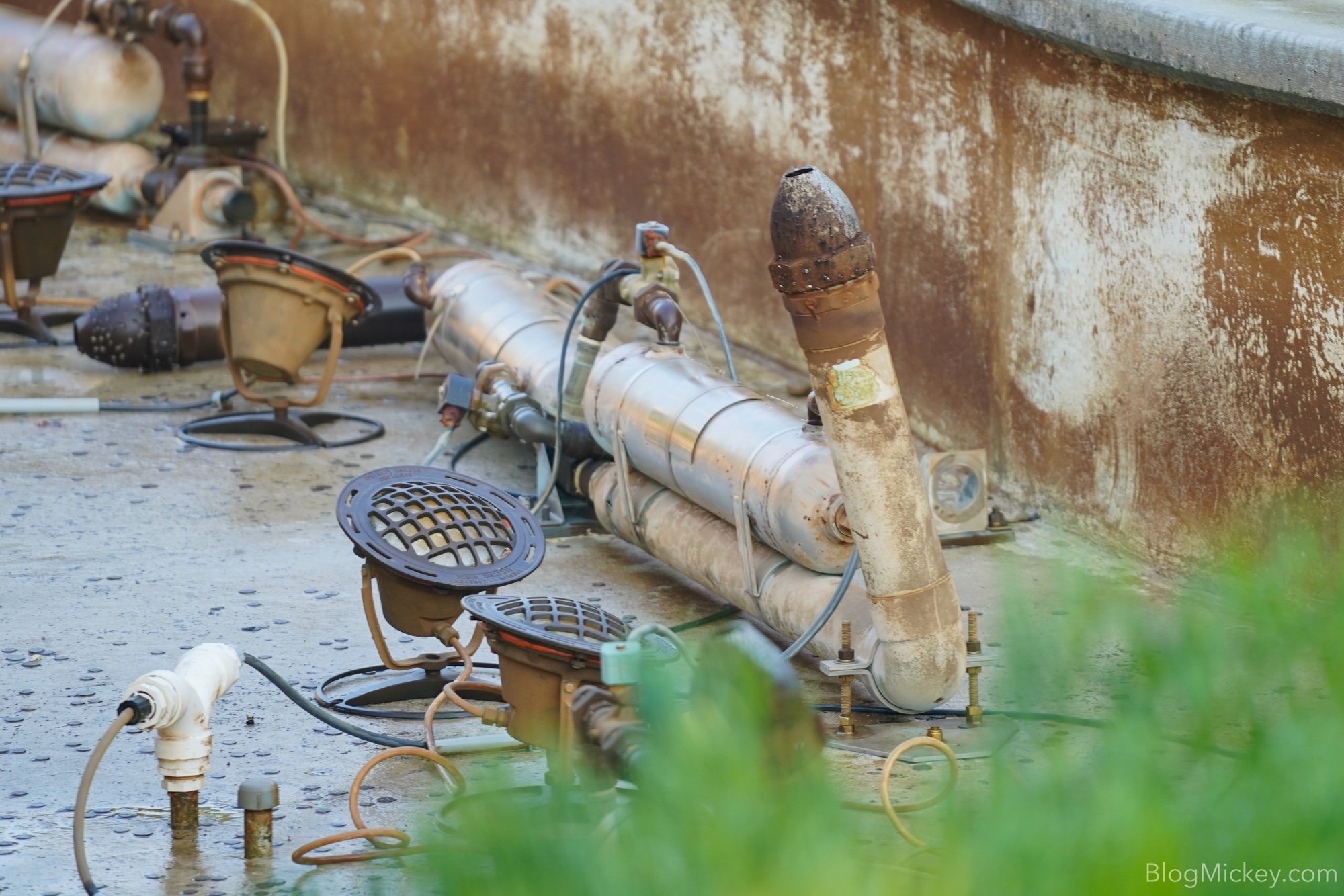 Because of the work, the only pathway around the former Fountain of Nations is to the MouseGear side of the fountain.
As always, stick with us here at BlogMickey.com for the latest on the Epcot overhaul project and much more from around the Disney Parks!