As we told you earlier, a couple of guests managed to climb onto the Carousel of Progress set yesterday, and video showed one of the guests attempting to use the butter churn before falling to the ground. While the attraction did open on time today, it looks like there was some damage to the set where the guests climbed on stage. Here's a look at what we noticed on a recent visit to Magic Kingdom.
As you can see in the photo below, the butter churn that the guest grabbed has been removed from the set.
For comparison, you can see it between John and Rover in the photo below.
Also damaged was the scrim seen below. While a hole wasn't torn, it does look like someone or something may have tried to push through it and it is overly stretched.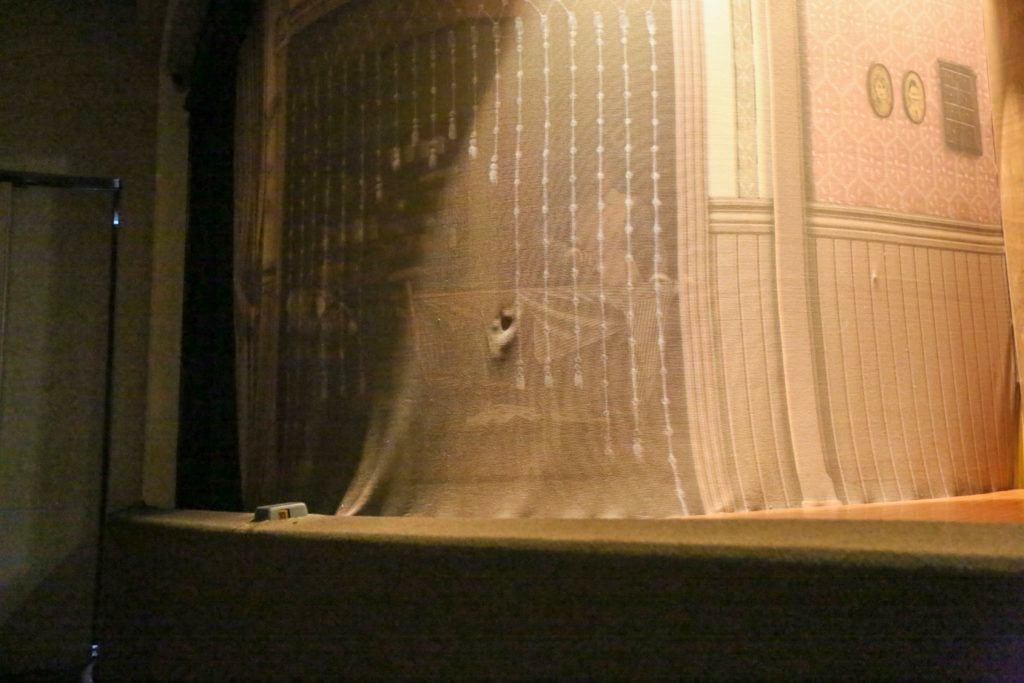 Another, smaller, difference was the movement of this rug, which use to sit closer to the scrim on the left and was moved during the incident.
As always, keep checking back with us here at BlogMickey.com as we continue to bring you the latest in Disney Parks news and photos!