Even with the Disney World theme parks closed for the next few weeks, work continues on Cinderella Castle and friend of the site @bioreconstruct took to the skies over Magic Kingdom to give everyone an updated look at the progress! Here's a looking at the glimmering gold accents, Rose Pink, and deep blue roofs that will greet guests when they return to Magic Kingdom on July 11th.
Repainting of the turrets in front of Cinderella Castle is well underway as well.
A lot of gold has been added to the Fantasyland side of Cinderella Castle.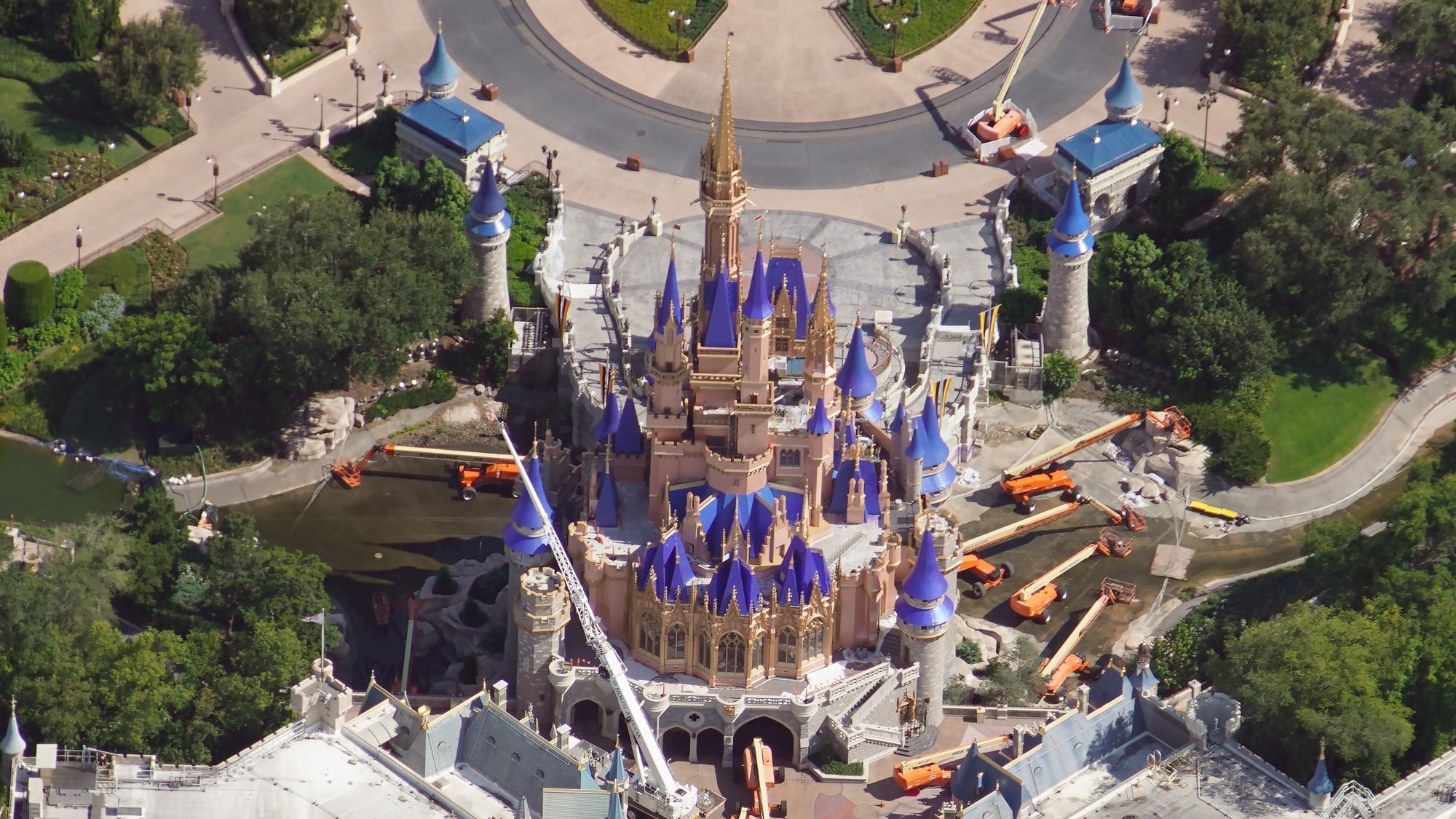 As a reminder, here's a look at the concept art released by Disney earlier this year.
For our latest zoomed in look at Cinderella Castle from the ground, check out our earlier post.
As always, keep checking back with us here at BlogMickey.com for the latest Disney Parks news and photos. We'll continue to bring you news and photos, where possible, through the Disney Parks closure due to Coronavirus (COVID-19) and will resume our normal coverage once the parks reopen to guests on July 11th!