UPDATE: Disney has officially banned face masks with exhalation valves. Our original story continues below.
---
In our recent article titled What Disney World is Getting Right and What They Can Improve Upon During Phased Reopening, we praise Disney for their ability to quickly adjust their policies to ensure a safe environment. The area where we've seen the most adjustments is their mask policy.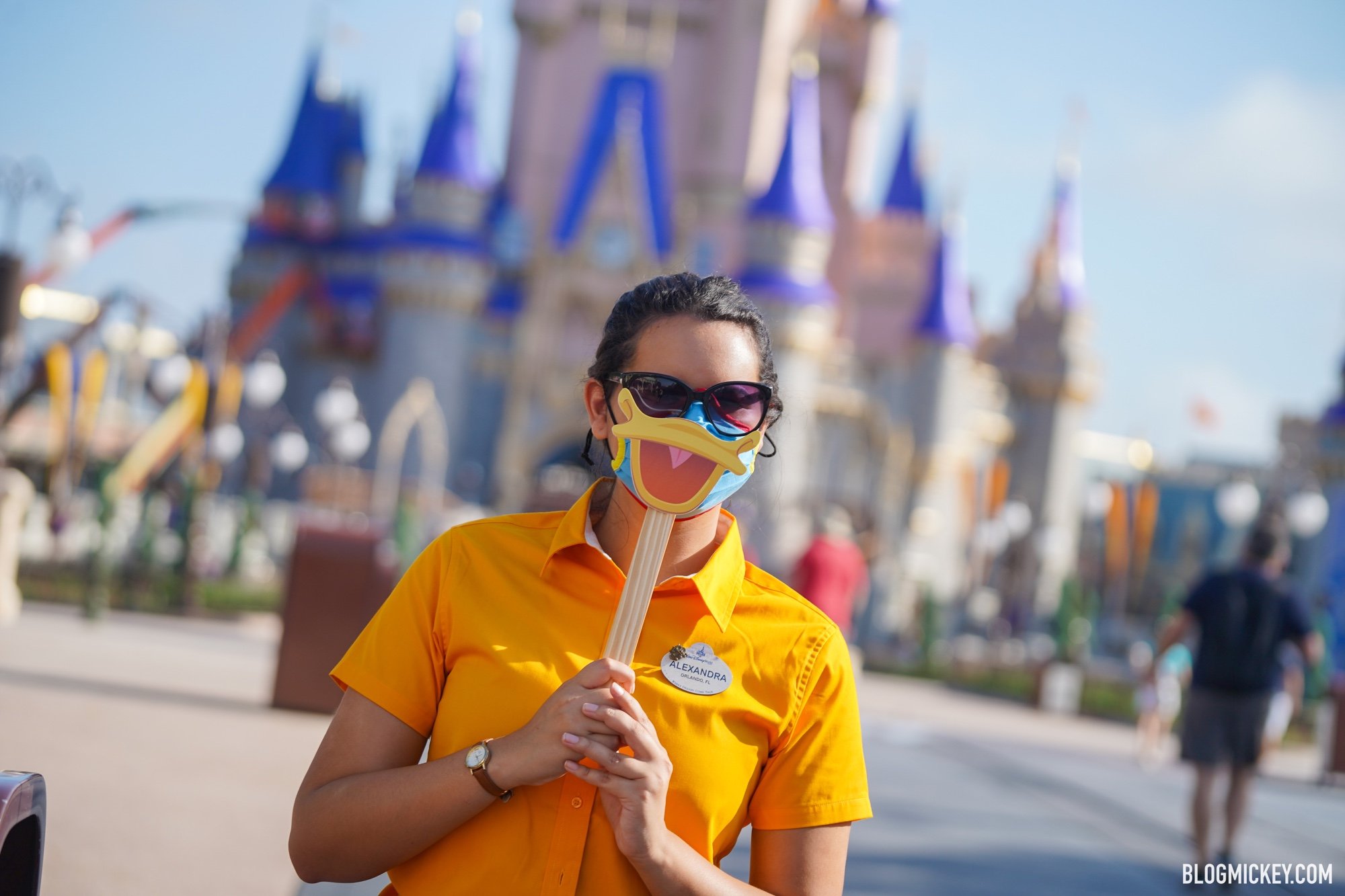 The first was the explicit banning of neck gaiters. When we first wrote about the mask policy, it was obvious to a layman's reading of the policy that neck gaiters were not allowed. That said, some guests still wore them, leading to Disney to explicitly list them as a banned form of face covering.
More recently, Disney has explicitly stated that walking around with your mask off while you eat or drink is not allowed. This is in response to some guests taking advantage of the policy that said you didn't have to wear a mask when you were eating or drinking. Of course, common courtesy would require you to be physically distanced from people when you take your mask off, but many guests were strolling through World Showcase with their masks off as they nursed a beer or other Festival food item. Disney has since clarified their policy and added signage around the parks to remind guests that they cannot walk and eat or drink.
Now, we hope that Disney is able to quickly pivot again and join Universal Orlando Resort in banning masks with exhalation valves. According to the CDC, a mask with an exhalation valve "allows unfiltered exhaled air to escape", effectively rendering the mask useless as it relates to COVID-19 protections. Of course, the appeal of a mask with an exhalation valve is that you will not have some of the moisture or warm air near your face when you breathe out as the one-way valve allows for the exhaled air to escape the mask and keep your face cool. Unfortunately, that completely defeats the purpose of the mask as it relates to protecting others in the theme park environment around you. As a matter of fact, a neck gaiter could be considered a safer face covering than a mask with an exhalation valve, and neck gaiters are banned by Disney.
While walking around the theme parks for the past week, we've seen more than a handful of guests utilizing masks with exhalation valves, a sign that Disney has not made the banning of such masks into a policy. As Disney continues to strive to make Walt Disney World a safe place, it's time for them to once again amend their face covering policy and include face masks with an exhalation valve as a banned face covering method.
---
As always, keep checking back with us here at BlogMickey.com as we continue to bring you the latest news and photos from around the Disney Parks!