With Disney's Hollywood Studios now open to the public (make sure you get your Disney Park Pass), guests are once again required to join a virtual queue for the Rise of the Resistance attraction. In this post, we want to talk about what our experience with the My Disney Experience app has been to make the virtual queue reservation as well as what the experience is like for the Rise of the Resistance attraction once you enter the line.
10am and 2pm
Perhaps the biggest change to the system is three difference distribution times. According to Disney, this change was to ensure that "there is no need to arrive early to the park to check the virtual queue". In theory, Disney would like guests to arrive throughout the day and not necessarily crowd the park at open like we witnessed each and every morning before the parks closed earlier this year. This was the scene.
Of course, we've written about how Disney World has effectively eliminated rope drop with their new safety procedures, but there is still a concern about the majority of guests showing up early if their only chance at getting a boarding group is right at park opening.
The good news? We've found that you have pretty much the same chance of getting a boarding group at 10am as you do at the 2pm drops.
The bad news? Your chances are pretty abysmal given how quickly the boarding groups are distributed. The system functions pretty much the same way that it did before the parks closed.
…the more things stay the same
When we left off from the Rise of the Resistance boarding group saga in March, thousands of guests were trying to get about 100 or so boarding groups. With Disney's Hollywood Studios consistently hitting "capacity" with the new Disney Park Pass system, we're seeing a very competitive landscape for boarding groups now in July.
In short, we've seen the Rise of the Resistance boarding groups fill up in less than 60 seconds at every single time slot. Many times we've clocked it at being "filled" in 15 seconds or less.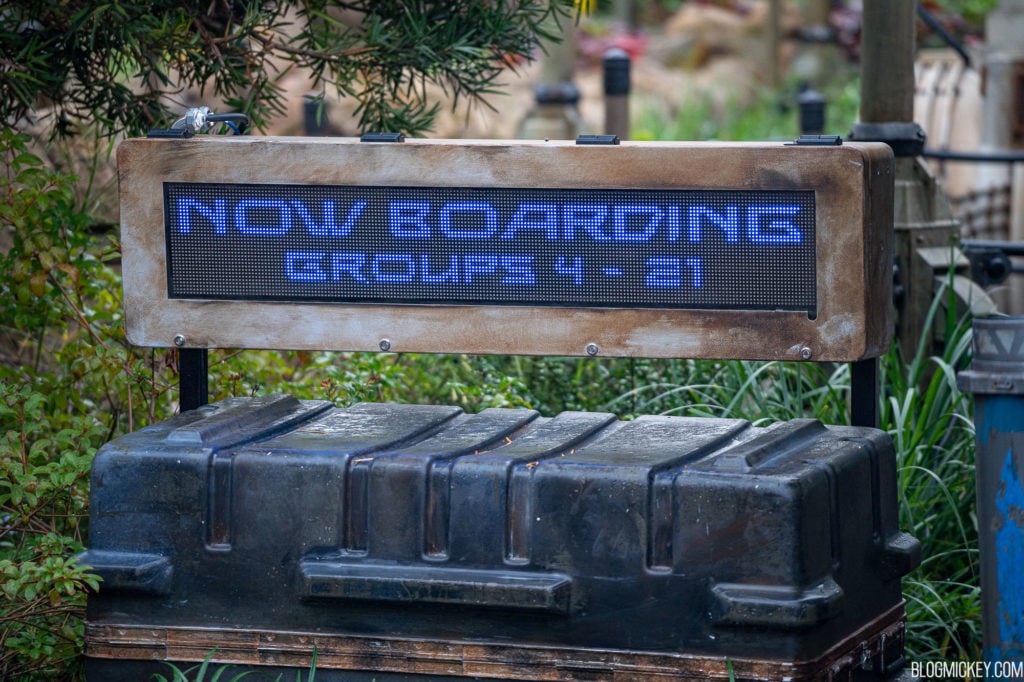 Any Tips?
With the Rise of the Resistance virtual queue so difficult to get into, the question becomes: are there any tips to join the Rise of the Resistance virtual queue?
As it relates to the My Disney Experience app, the best advice that we can give is that you have all of your friends and family properly linked before you get to the park. Here's Disney's step-by-step on how to link your friends and family: https://wdpromedia.disney.go.com/media/wdpro-assets/my-magic-plus/family-friends/How-to-use-My-Disney-Experience-Family-and-Friends.pdf
For a step-by-step on how to join the virtual queue (with screenshots), check out our earlier post.
Our second piece of advice, and this might be the most critical, is that you should be in line with one of the Guest Experience Team Cast Members before the virtual queue opens up. A lot of guests are experiencing issues with the app, and the Guest Experience Team might be able to assist by either adding you to a virtual queue boarding group manually, or attaching you to someone in your friends and family list who was successful in getting a boarding group.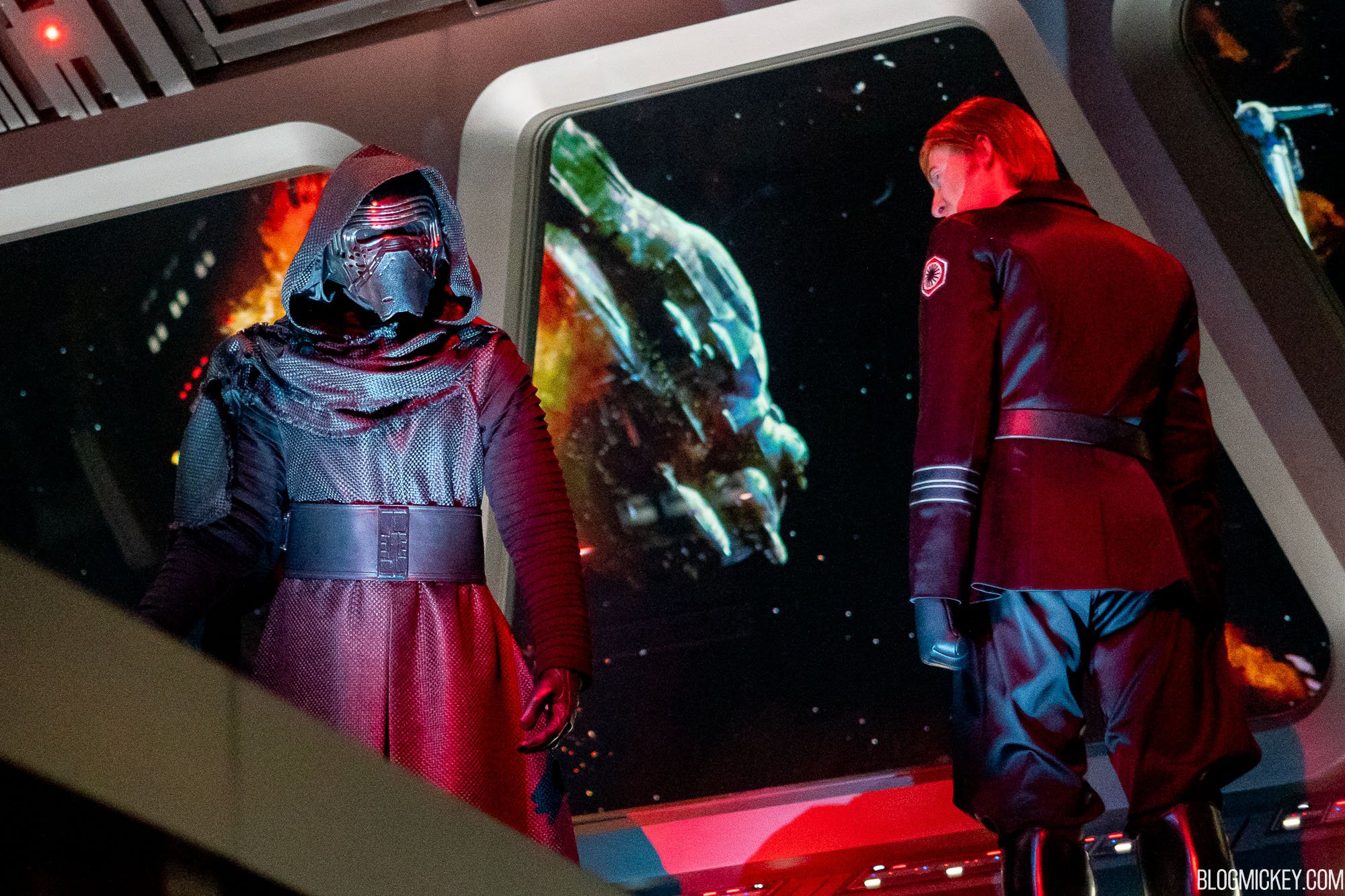 Finally, we don't recommend that you listen to the official Disney line of "there is no need to arrive early to the park to check the virtual queue". While it's true that you have as good of a chance at any of the virtual queue drops, if riding Rise of the Resistance is important to you, we recommend that you show up in time for the 10am drop. That means planning on arriving to the toll plaza by 9:30am, giving yourself some time to park and get to the main entrance.
How Could it be Improved?
With Disney's Hollywood Studios operating at or near capacity every day for the next few weeks, there likely isn't much that Disney can do right now. We initially considered setting the park capacity at no more than the ride capacity, but when the park is open for 10 hours, that would mean limiting the park capacity to roughly 13,000 to 18,000. While the park may already be limited to that many guests or less, new social distancing measures in place means that the estimated hourly capacity of 1,300 to 1,800 guests per hour is greatly reduced. Disney may be operating Rise of the Resistance at fraction of that, or worse, considering there is only one party per ride vehicle, even if there is a party of one. Even the party of four seen below would mean that the attraction is operating at half capacity, all other factors being equal.
We had floated the idea of perhaps assigning a boarding group to each person who makes a Disney Park Pass, but with greatly lowered capacity and attraction downtime, it's likely impossible to ensure that everyone who enters Disney's Hollywood Studios would be able to ride.
Another idea would to be to just open the standby line. During previews of the park, Disney opened up regular standby for Rise of the Resistance to Cast Members and their guests. The line quickly grew to a reported 4.5 hour wait. It's unlikely that a standby line of that length is acceptable for social distancing. Logistics like handling downtime, bathroom breaks, or disinterest to wait would lead to a breakdown of social distancing as guests attempted to leave the queue for whatever reason.
Our Thoughts
As of right now, we're pretty much back where we started months ago. The Rise of the Resistance virtual queue system is flawed, but likely necessary. Show up before the 10am drop, look to the Guest Experience Team for help, and keep your fingers crossed. We'll continue to keep an eye on the system when we're able to return to Disney's Hollywood Studios and provide updates throughout the summer and into the fall as Disney slowly ramps up operations.