With long lines for Splash Mountain merchandise at the Annual Passholder preview yesterday and passionate opinions about the pending retheme of the attraction, fans of the Splash Mountain Medley might want to purchase the song soon.
While not necessarily a recent change, the Splash Mountain Medley is unavailable to stream across multiple music streaming platforms. The track was greyed out as unavailable to stream on Apple Music, Spotify, Pandora Premium, YouTube Music Premium, and Google Music. Notably, The Many Adventures of Winnie the Pooh is also unavailable to stream.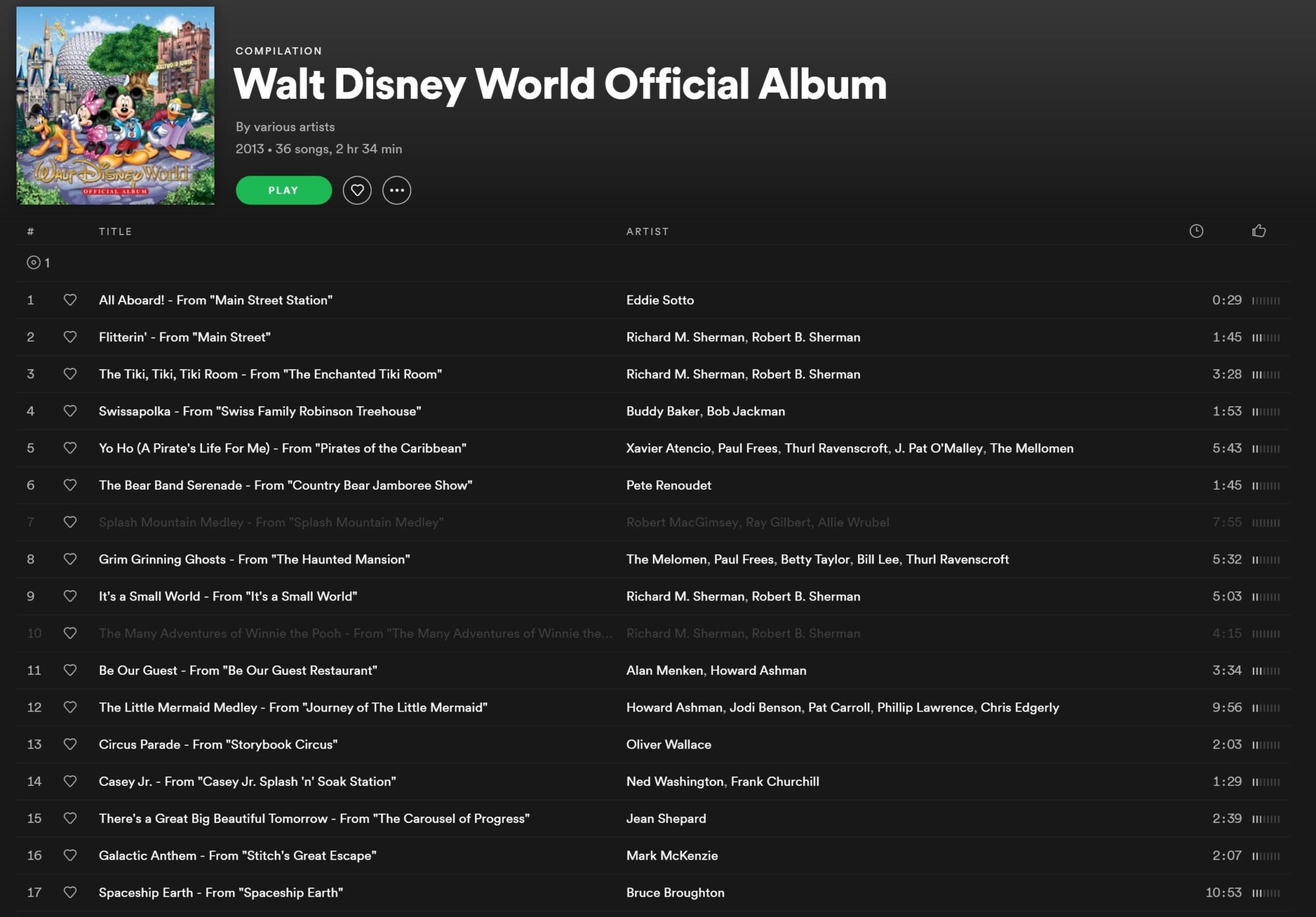 The song is listed as only available when the album is purchased, and with the retheme of the attraction in the works, it's unlikely that the medley will find its way into any physical media in the future.
As you might know, Splash Mountain will be rethemed to Princess and the Frog in the future, but Disney hasn't given a date. The retheme has reportedly been in the works for over a year now, which coincides with the rough timeframe in which the Splash Mountain Medley became unavailable for streaming on the Official Walt Disney World Album.
The Splash Mountain Medley is still available to stream off of the Walt Disney Records The Legacy Collection: Disneyland album. We're unsure why there is a discrepancy, but BlogMickey.com has reached out to Disney for comment, and has not received a response yet.
---
As always, keep checking back with us here at BlogMickey.com for the latest Disney Parks news and photos. We'll continue to bring you news and photos, where possible, through the Disney Parks closure due to Coronavirus (COVID-19) and will resume our normal coverage once the parks reopen to guests on July 11th!