Before Cast Members walk "on-stage" to perform their role at The Most Magical Place on Earth, they cover the Four Keys as a foundation to their training. Of course, there is area-specific training as well such as how to safely operate an attraction, but it's the Four Keys that determine how Cast Members should react to any situation. As any Cast Member, or well-versed Disney fan will tell you, the first "key" is safety. Disney puts guest and Cast Member safety above everything else, even over being courteous or staying "in character".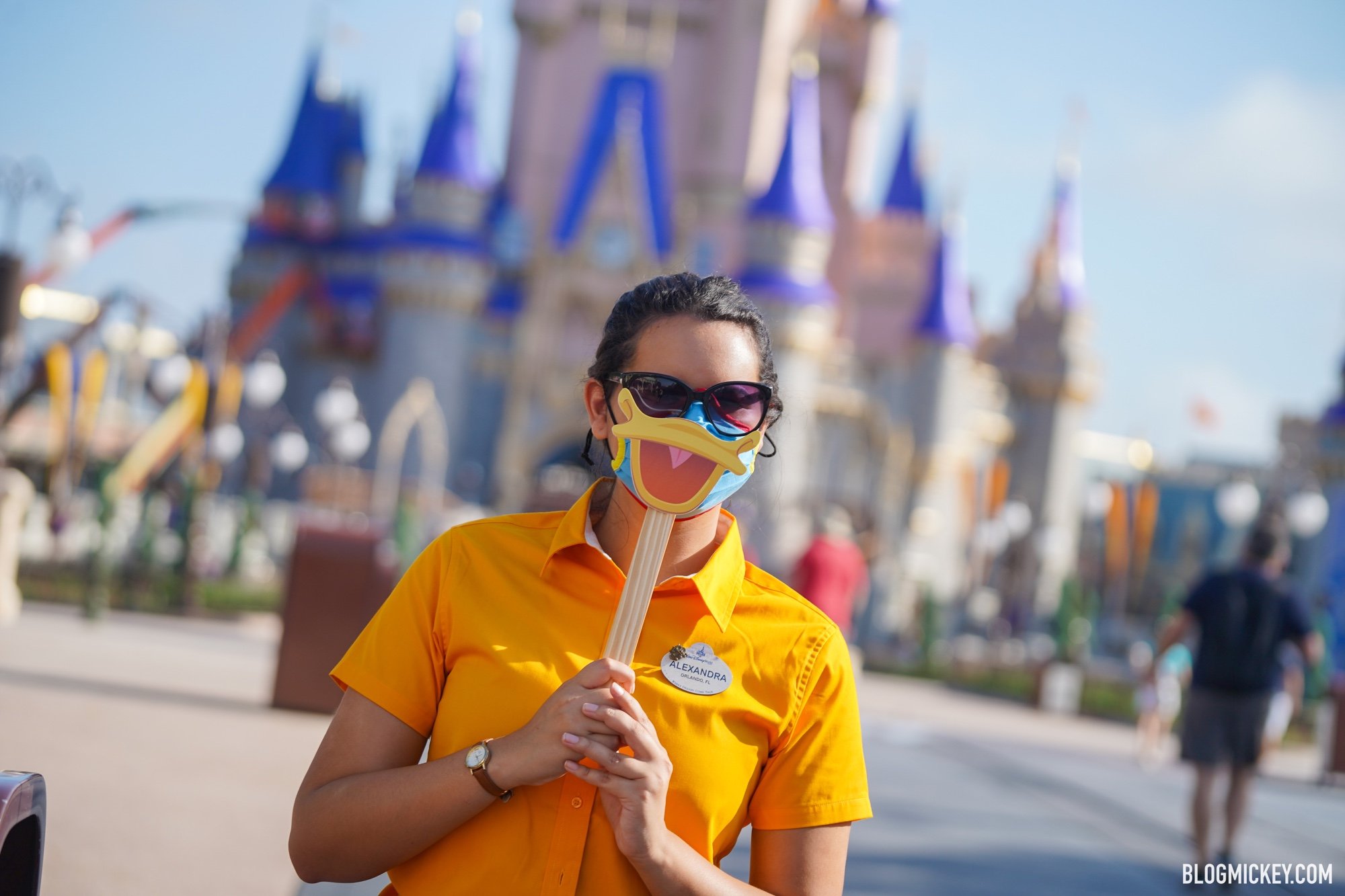 As COVID-19 came to the United States and started to spread throughout our communities and affect our loved ones, the choice for Disney was easy but undeniably difficult at the same time – they had to shutter their theme parks to prevent any super-spreading events. As one of the top tourist destinations in the world, Walt Disney World had the unique ability to either be a positive or negative member of society as we all fought COVID-19. That decision to close the theme parks in mid-March saved lives. As we learned more about how to mitigate the risks, and as health officials allowed, Disney World put together a plan to reopen. After beginning their slow, phased reopening in July, Disney was once again faced with the opportunity to put guest and Cast Member safety first this busy Labor Day weekend.
Let's set the stage a bit. Disney World is hurting. Tens of thousands of Cast Members remain furloughed, guests aren't necessarily flocking back in the numbers Disney predicted shortly after the parks closed, and physical distancing procedures are preventing some of the traditionally magical experiences from being presented such as nightly fireworks. Disney has to walk a fine line between attracting guests back to the parks and keeping them away to prevent numbers that would be unsafe. This Labor Day Weekend, we saw some Orlando-area theme parks swing open their gates to the large numbers of people expected to be in the area this weekend.
As you might remember, TripIt collected data that revealed that the Disney World area was the most popular destination in the United States this weekend based on hotel bookings. When considering how much the business of theme parks is hurting due to the global pandemic, guests flocking to the area in large numbers is financial red meat. That said, Disney showed discipline and their dedication to safety this weekend.
The Disney Park Pass reservation system, for all of its flaws, showed its usefulness over the Labor Day Weekend. Thanks to the Disney Park Pass system, Disney knew exactly how many guests will be entering their theme parks. Disney was able to plan for the crowds, staff appropriately (even though we'd like to see a few more Incredi-crew at times), and adjust operations to reflect actual crowd numbers.
This is key – Disney was proactive this weekend thanks to the Disney Park Pass system while other theme parks were reactive to the crowds descending upon their gates. Disney knew what they were facing before the first guest showed up on Saturday morning, and were able to make decisions to keep guests and Cast Members safe. That's not to say that there weren't elevated crowds at the Disney World theme parks this weekend, because there were, but Disney was in complete control every step of the way.
One of the most striking images we captured this weekend wasn't of massive crowds elbow to elbow on Main Street USA (there weren't any), but rather of a nearly empty parking lot at Disney's Hollywood Studios. The image below was captured around 2:30pm on Sunday, September 6th. As you can see in the photo below, the majority of the parking lot is empty, showing just how much Disney is limiting the capacity of their theme parks.
Other images revealed that the parking lot was at less than 20% capacity, and probably even below 15% capacity. This is the hardest Disney World theme park to get into right now and that's because Disney has been disciplined in their approach to their phased reopenings and limited capacity while guest demand for Hollywood Studios and the new attractions within the park is high.
Keep in mind that neither the state of Florida nor local government have made any capacity restrictions on theme parks public knowledge. Disney, Universal, Sea World, Busch Gardens, and more are able to let in as many guests as they deem safe. That Disney World would operate at a much lower capacity compared to other theme parks positions them at the top of the theme park industry when it comes to safety.
Here at BlogMickey.com we have always pointed out where Disney can improve and we'll continue to do so. That said, it's just as important to note that we were impressed with the way that Disney handled Labor Day Weekend at the theme parks. If Disney World can continue to demonstrate their commitment to safety, we're hopeful that consumer confidence will rise and that Disney will soon be given the opportunity to operate Disneyland out in California.
---
As always, keep checking back with us here at BlogMickey.com as we continue to bring you the latest news and photos from around the Disney Parks!