Recent work taking place at the front of Spaceship Earth might signal a new nighttime show for the EPCOT icon. We're going to caveat this post up front as a speculation post, and not a "news" post, per se. As Disney continues to install new audio/visual equipment at the front of the park, the recent addition of subwoofers might signal their intent to add a show element to the nighttime lighting package already announced for the exterior of Spaceship Earth.
The subwoofers are scattered around the entrance plaza in planters that Disney surely hopes will grow to conceal the equipment in the future.
In the photo below, you can see a waist-high lighting element on the left, a green speaker, and the recently installed commercial subwoofer. As of today, the subwoofer isn't in use for any of the typical background music that plays in the area.
The installation of the subwoofer is interesting in that the background music that typically plays in the area doesn't rely on this type of equipment for daily operations. Disney's apparent need for a deeper quality of audio experience produced by the subwoofer might not point to a fully-fledged projection show like the Tree of Life Awakenings over at Disney's Animal Kingdom, but it's clear that Disney has more than just simple background music in mind.
Imagineering recently used the same brand of subwoofer to create an immersive multimedia show over at The EPCOT Experience preview center. Both the subwoofer and show scale in The EPCOT Experience is smaller than what can be found at the front of the park. You can see the impressive audio/visual setup for The EPCOT Experience in the photos below.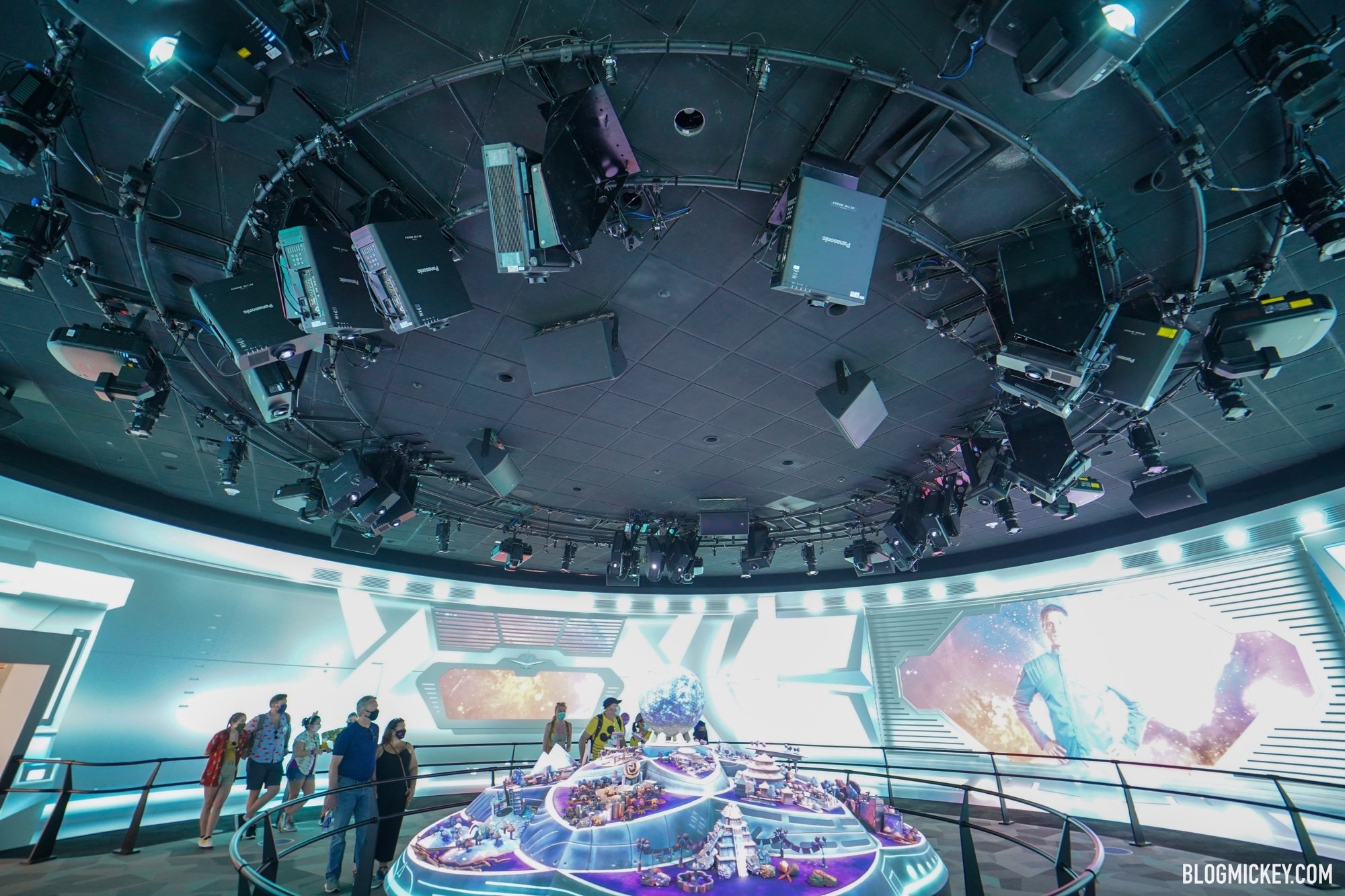 With a newly redesigned entrance plaza, reimagined fountain, and upcoming nighttime lighting package, it's clear that Disney is really plussing the north side of Spaceship Earth and the EPCOT arrival experience. What do you think? Are these new audio upgrades simply for the daily background music, or do they signal a bigger future for the EPCOT entrance plaza? Let us know in the comments below or on social media.
As always, keep checking back with us here at BlogMickey.com as we continue to bring you the latest news, photos, and info from around the Disney Parks!