The Walt Disney Company has debuted a new "Five Keys" logo, placing an emphasis on the newly added Inclusion key.
Back in September 2020, it was announced that The Walt Disney Company would be expanding their legendary "Four Keys" training to include a fifth key – Inclusion. This key was added as part of Disney's effort to drive meaningful cultural change within their organization and how they interact with their guests.
Here's a look at the new "Five Keys" logo!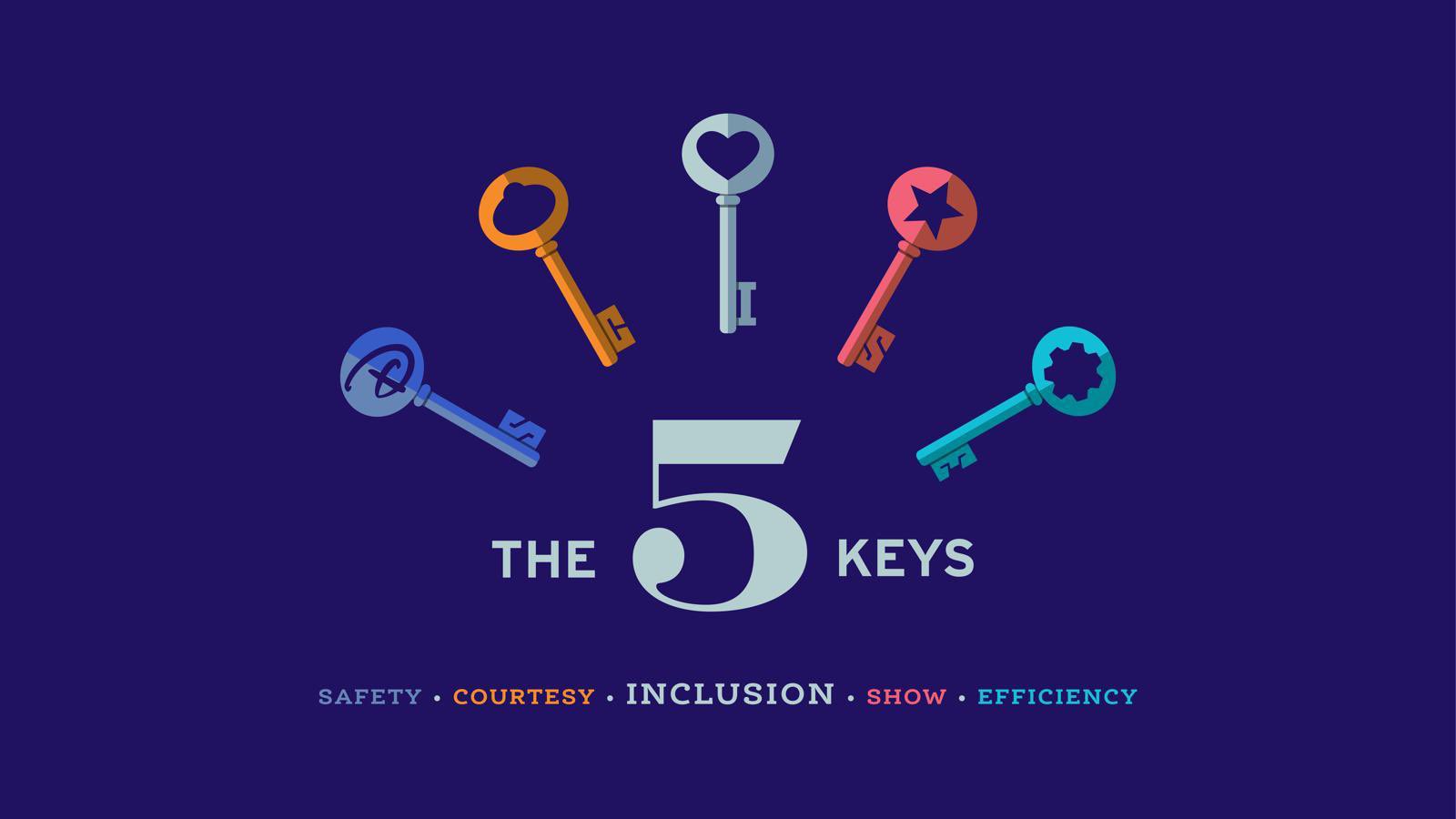 So where does "Inclusion" stack up in the hierarchy of the Five Keys? Disney says that Inclusion is at the heart of everything they do, the Inclusion key is meant to both stand on its own and supercharge the other four keys. It doesn't necessarily fit "within" the hierarchy of the traditional four keys, which is why it stands out in the logo.
The move to put Inclusion at the heart of the existing Four Keys is meant to focus on employee to employee interactions, in addition to how Cast interact with their guests. As you may know, Disney has announced a few attraction reimaginings as part of their Inclusion initiative.
As always, keep checking back with us here at BlogMickey.com as we continue to bring you the latest news, photos, and info from around the Disney Parks!