Earlier today, we brought you news that the Jungle Cruise queue walls were stripped of theming as part of the ongoing reimagining of the attraction to remove negative cultural depictions. Well, we just got back from our two-week cruise around the rivers of the world and noticed some more work taking place on the attraction.
As you can see in the photos below, the pole that the trapped safari was climbing to get away from a rhino has been removed. Here's a look at the altered scene, which has resulted in a "gnu" pun from our skipper.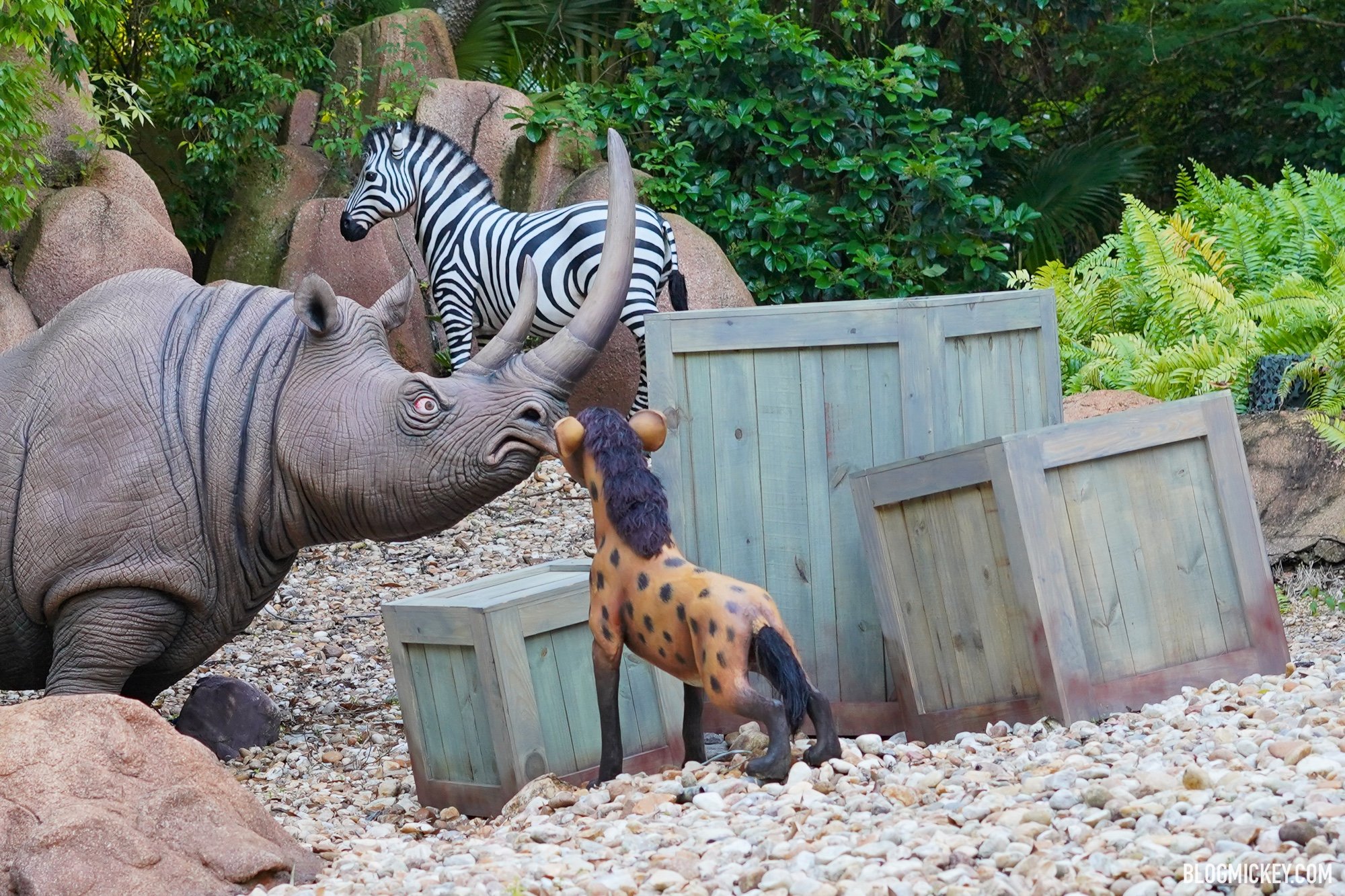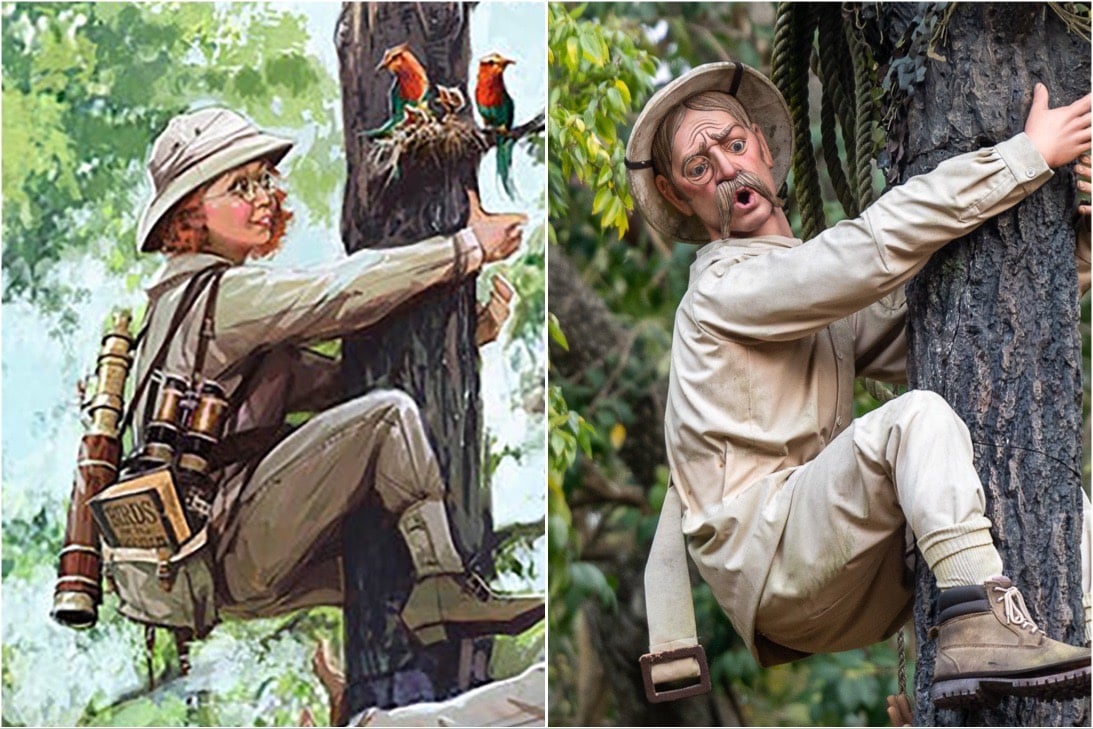 As we turned the corner and the altered scene was revealed, our skipper said "it looks like we found that camp I was telling you about earlier. Hey, if there's a camp I would think that there would be some people too, but what do rhi-no". Of course, the fun of the Jungle Cruise is that skippers modify their jokes as they please, so you might experience something completely different!
New characters will return later this year.
As always, keep checking back with us here at BlogMickey.com as we continue to bring you the latest news, photos, and info from around the Disney Parks!