A recently filed patent pulls back the curtain on one of the many effects guests encounter on the Star Wars: Rise of the Resistance attraction at Disney's Hollywood Studios and Disneyland. In one scene during the attraction, guests narrowly escape the clutches of Kylo Ren by entering a service elevator. As guests sit in the elevator, Kylo Ren can be heard jumping down to the roof of the elevator before starting to cut through the ceiling with his lightsaber.
While the effect misses the mark when compared to the CGI effect shown off in the commercial for the attraction (below), it is still something that Disney patented for potential future means of creating a repeatable effect of cutting through a wall or ceiling.
In reality, here's what the effect looks like to guests experiencing Star Wars: Rise of the Resistance.
In the patent, Disney pulls back the curtain on this effect. Showing how a "lightsaber" can "cut" through the ceiling as Kylo Ren is in pursuit of guests.
We'll start with the simplest part, a rotating, slotted disk. It is this rotating disk that will later create the "cut" effect.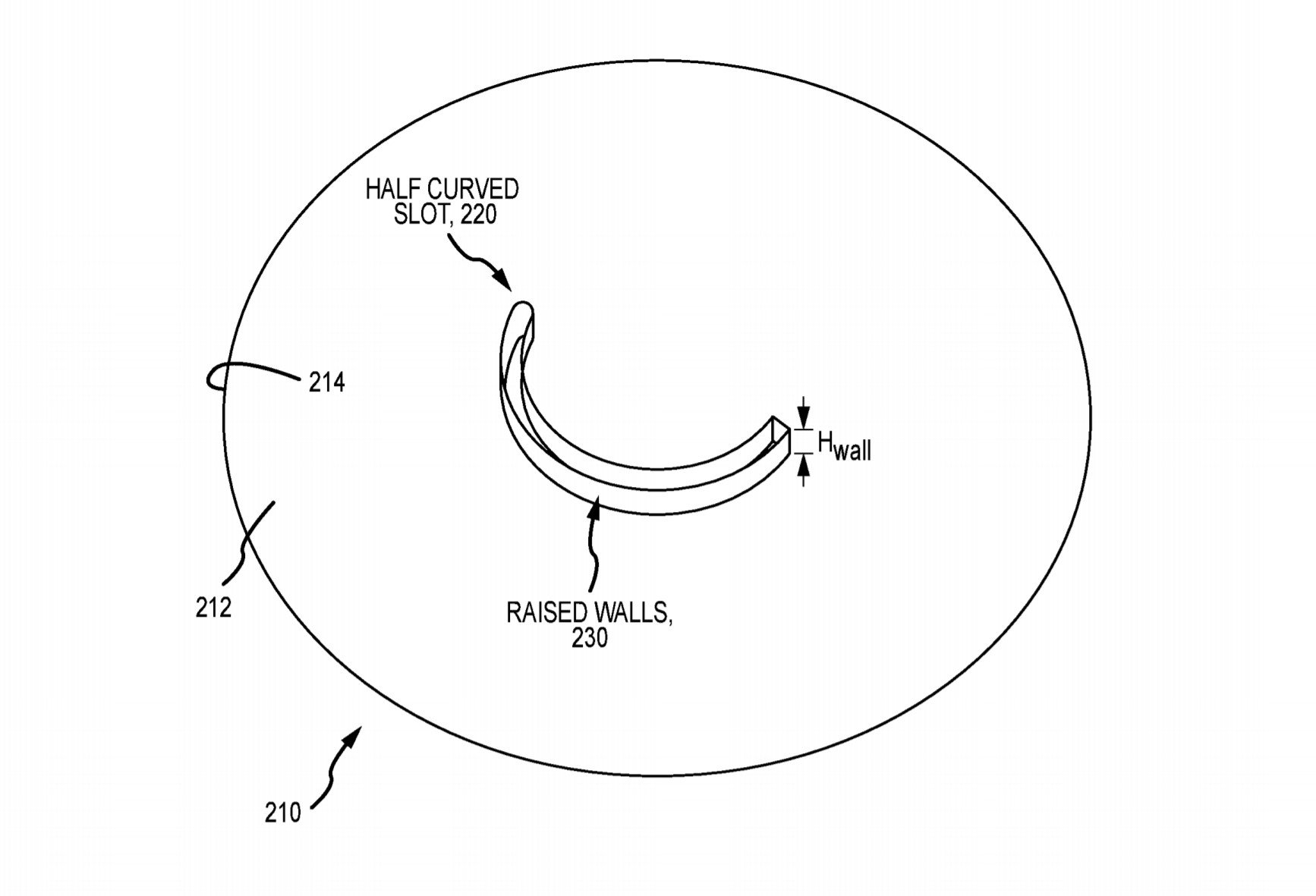 This disk is then assembled into the ceiling, with the slot initially hidden from view. This gives the effect of having a smooth, uninterrupted ceiling.
A support frame and prop drive mechanism are then installed above the slotted disk. As the leading edge of the slot rotates into view, the prop drive arm then pushes the lightsaber through the slot, creating a cutting effect when viewed from below. As the disk continues to rotate, it will give the effect of cutting a semicircular hole into the ceiling.
A couple of more patent images are of interest. A projector is needed to create any special effects associated with the cutting motion of the lightsaber.
Beyond that, Disney created a lightsaber with non-smooth edges to create a crackling effect when it is spun at a high rate of speed.
And that's pretty much it. It's a relatively simple effect, but one of many that Disney uses throughout the nearly 20-minute long Rise of the Resistance experience in Star Wars: Galaxy's Edge at both Disneyland and Disney's Hollywood Studios.
As always, keep checking back with us here at BlogMickey.com as we continue to bring you the latest news, photos, and info from around the Disney Parks!