There is a new area of construction between the Transportation and Ticket Center, and Disney's Contemporary Resort that has rekindled the rumor that there could be a fourth "monorail resort" added to the Magic Kingdom area. Before we jump in, let's take a look at the Magic Kingdom area resorts from this Google Maps image.
The area of interest is the southeast portion of land along the shores of the Seven Seas Lagoon. Here's a closer look at the land, which resides along the existing Magic Kingdom area monorail loop – in between the Transportation & Ticket Center to the south, and Disney's Contemporary Resort to the north.
This area was previously a candidate for either a Venetian-themed resort, or a Mediterranean-themed resort. However, as those concepts were fleshed out, it was rumored that this land was difficult and costly to build on. That said, a recent interview with self-described "mostly retired Disney Imagineering Project Executive" Bob Holland calls that rumor into question.
According to Holland, the hotel was planned to have 900 rooms and a convention center. Ground was moved on the site and then the project was halted due to the uncertainty of travel in the early 90's as a result of the Gulf War. Holland described the site has having not only some ground fill added, but a gate of 2×4 pieces of wood to prevent construction vehicles from striking the monorail beam. As you'll soon see, this story bears a striking resemblance to what we're seeing at the site today.
Finally, Holland said that the site was a "very buildable" site and that there was "nothing wrong with it". He did say that the site has some problems like all sites in Florida, but that there was another concept developed in the early 2000's for a Venetian resort that got scrapped. Holland said that the site is the "last great site" along the Seven Seas Lagoon and that there is immense pressure to develop an upscale resort.
Now, it's possible that Disney is exploring the use of this land once again. Here's a current look at the site.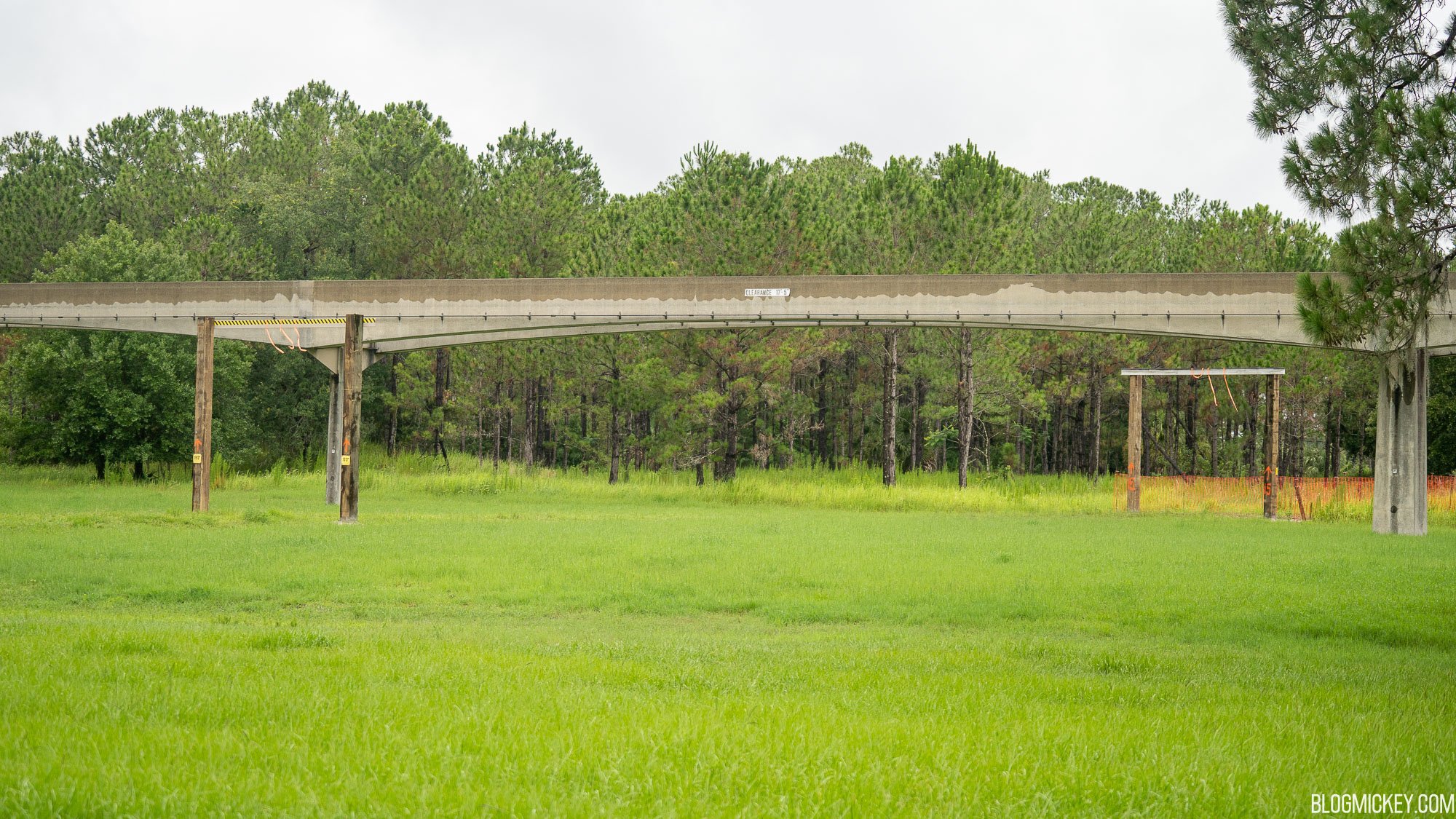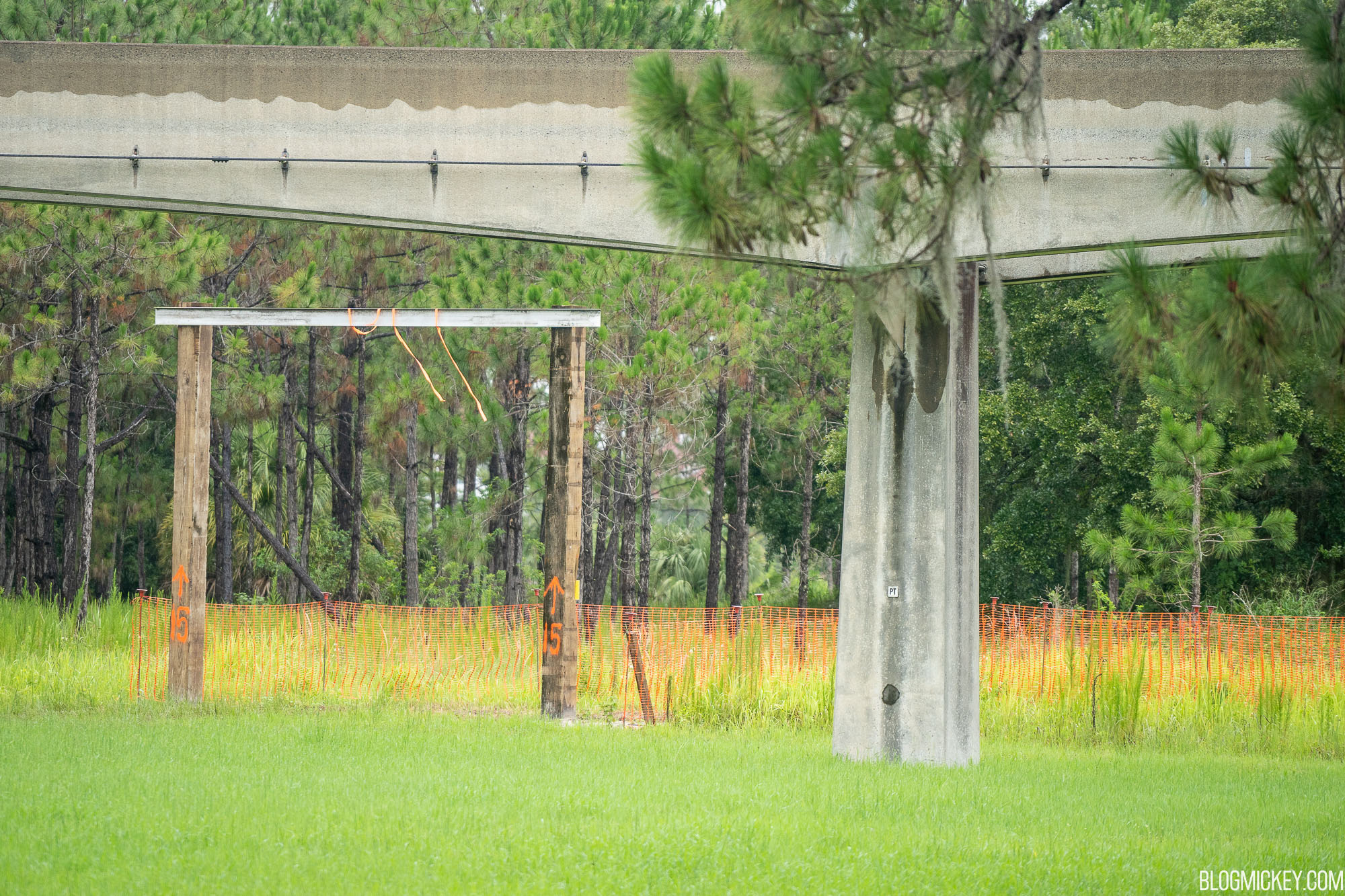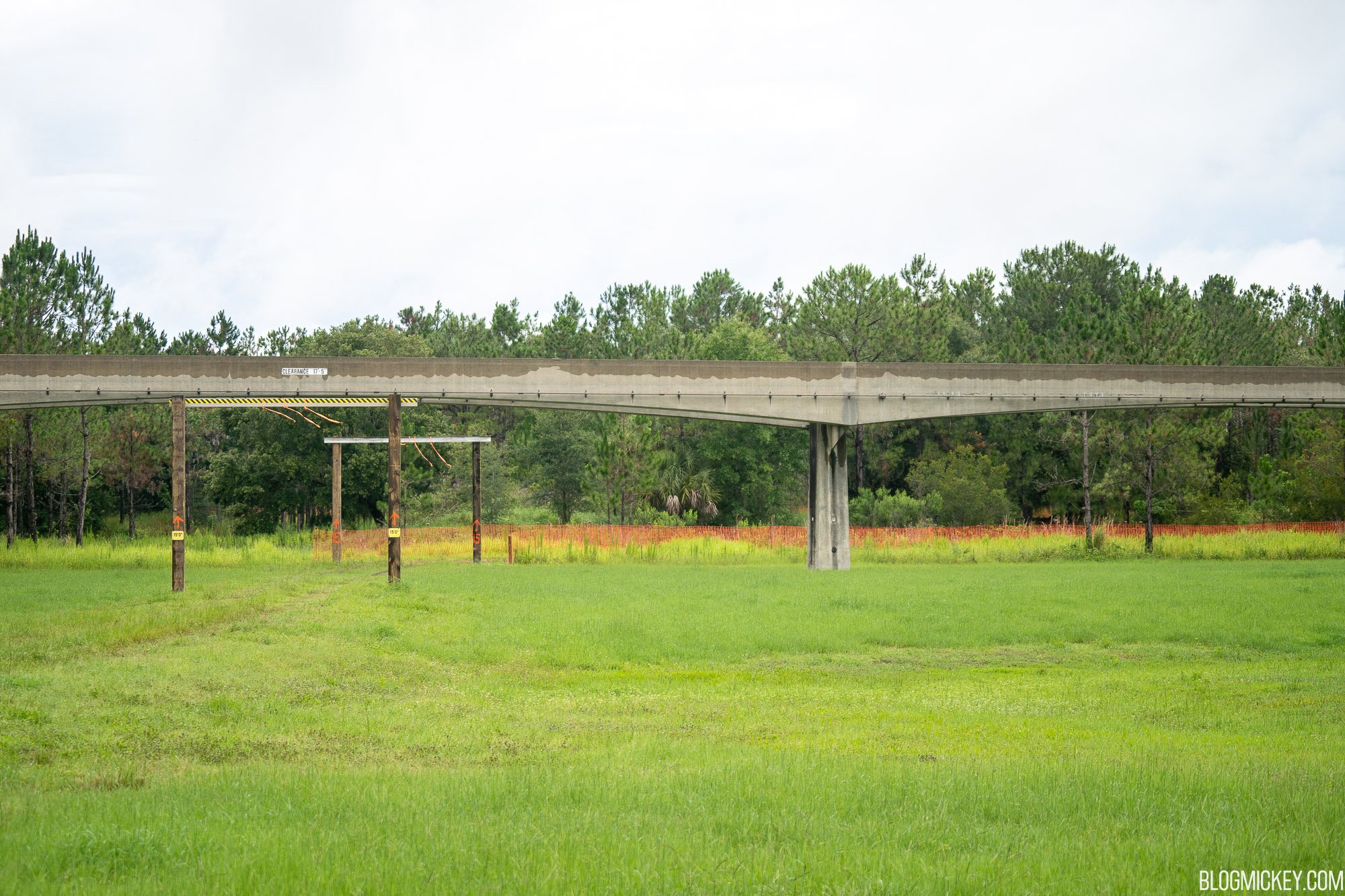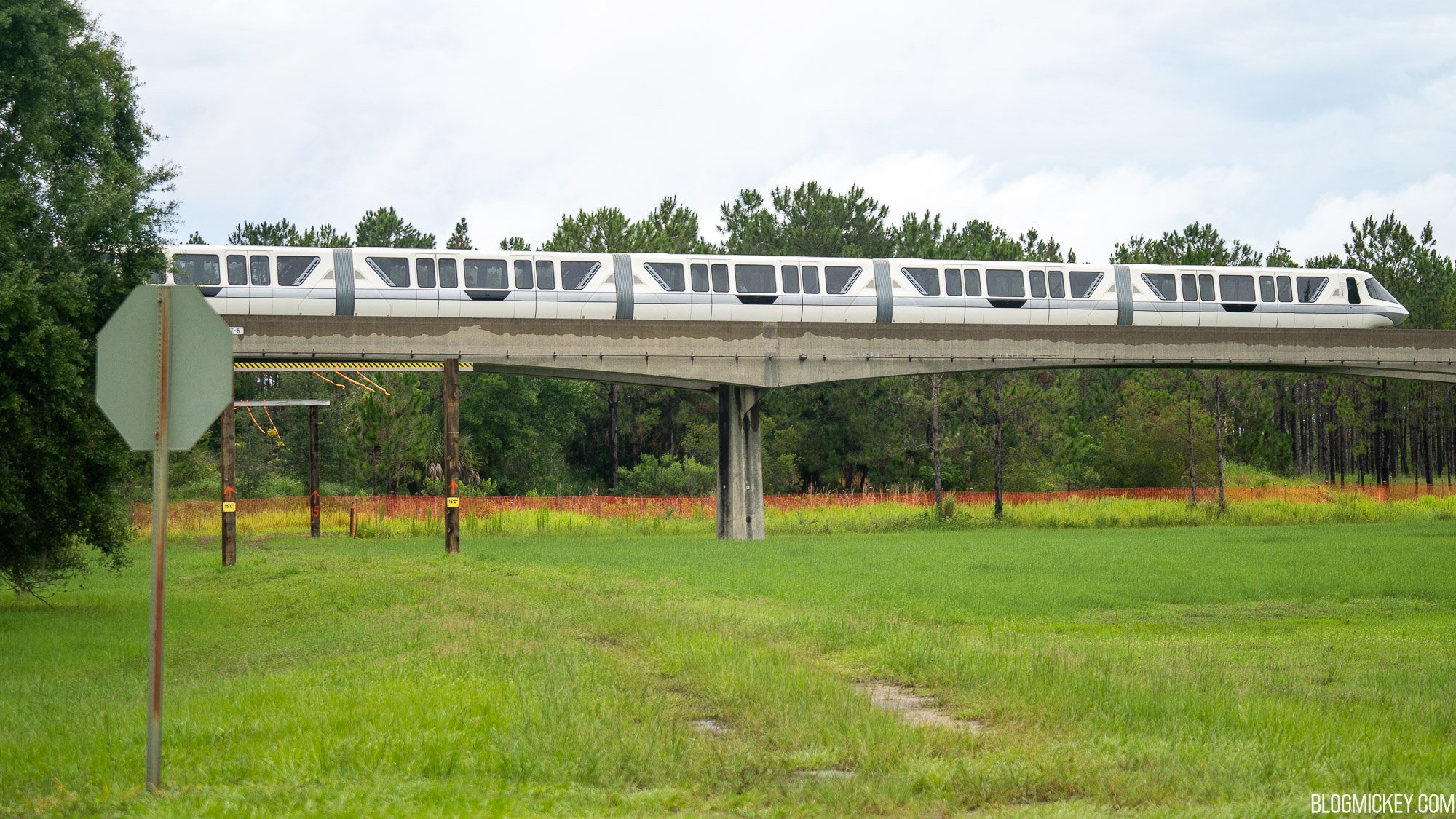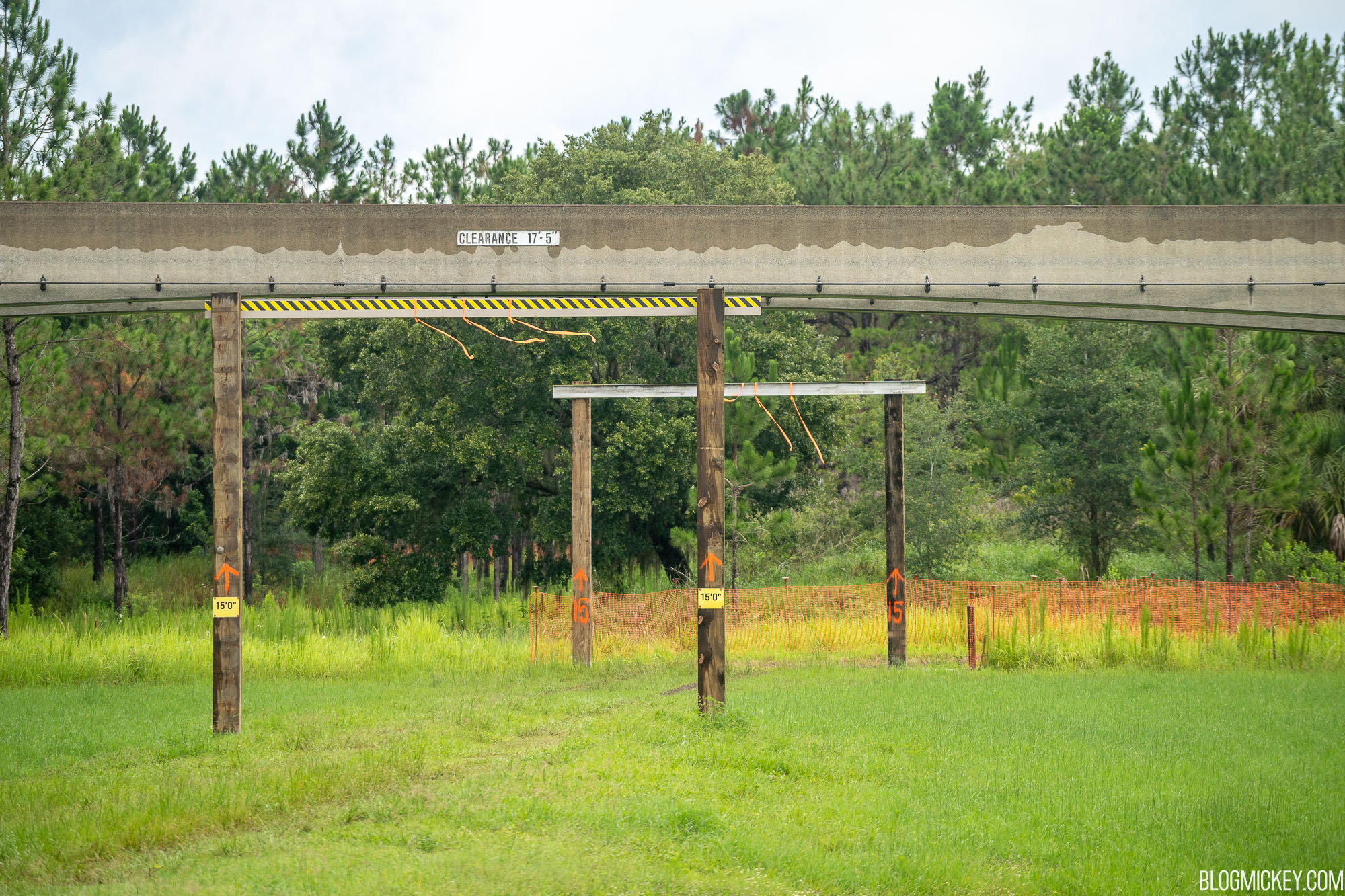 Here's a look back at an early-April aerial photo from friend of the site bioreconstruct that shows that there was no activity on the site earlier this year.
Of course, Disney has not announced a new hotel at this time, so you should treat any information here as speculative and unofficial.
As always, keep checking back with us here at BlogMickey.com as we continue to bring you the latest news, photos, and info from around the Disney Parks!