A newly filed permit with the South Florida Water Management District details plans to reroute Floridian Way, perhaps even making enough room for a Magic Kingdom area resort hotel. As you can see in the permits below, a shift west of the existing Floridian Way road is planned as part of the multi-phase World Drive North project. This project has already seen quite a bit of work in and around the Magic Kingdom parking lot as Disney works to streamline traffic coming in and out of the northern part of their property.
Here's a look at a permit that shows the planned roadway project highlighted and overlayed with a Google map aerial of the Magic Kingdom area. Magic Kingdom can be seen on the right side of the permit below.
A north-oriented version of the permit map shows the project taking place to the west of the Seven Seas Lagoon. The shift of the road could be to make room for a future Magic Kingdom area resort, or it could be nothing at all. It's likely too early to know, and Disney has not announced any new resorts or plans beyond this roadway project.
Turning our attention back to the facts of the permit, it looks like two roundabouts will come from the project, one for Cast Members to access the Grand Floridian Cast parking lot…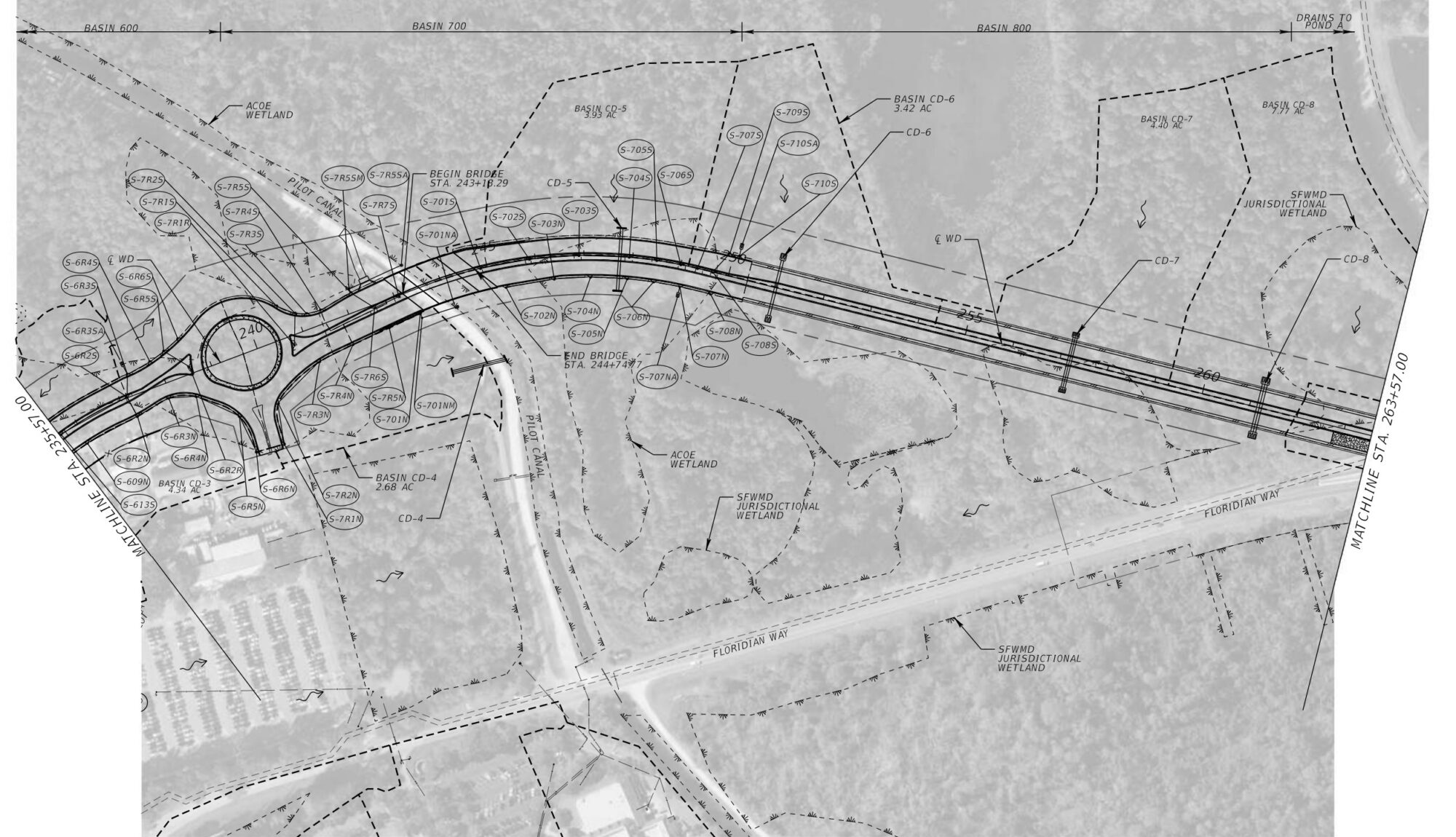 …and another roundabout appears to indicate a slightly changed entrance to Grand Floridian itself. As you can see in the overlayed permit image below, the roadway would actually require the demolition of some of the Magnolia golf course holes. In this instance, the 16th green and 17th tee box would be lost to the roadway and roundabout.
There will also be a roundabout that will likely allow Cast Members to access the Magic Kingdom parking lot.
Back to the space cleared up by this roadway reroute project, it's possible that a new Magic Kingdom area resort could fill the space. A newly constructed walkway means that Magic Kingdom would just be steps away, even if another Monorail stop would be unlikely, this would be an extremely convenient spot for a resort hotel. The hotel would sit in the wooded area in the bottom middle of the image below, just north of Disney's Grand Floridian Resort and Spa. The roadway seen cutting through the wooded area is the roadway that is planned to be rerouted.
As always, keep checking back with us here at BlogMickey.com as we continue to bring you the latest news, photos, and info from around the Disney Parks!