While taking a lap on the EPCOT monorail earlier today, we wanted to check in on not only the nearly-complete Creations Shop project, but the Guardians of the Galaxy: Cosmic Rewind project as well.
As a reminder, here's the concept art for the forecourt area in front of the Guardians of the Galaxy: Cosmic Rewind attraction.
Here's a look at the space from an elevated monorail beam.
At first glance, we were excited to see some foliage, but we don't think it's actually related to the project. It's likely that the rolling planters are staged there for the upcoming walkway adjustments expected next week with the opening of Creations Shop.
As you can see in this wider image, the hardscaping work extends towards the apparently dormant Play Pavilion.
For more on Guardians of the Galaxy: Cosmic Rewind, check out our project page below!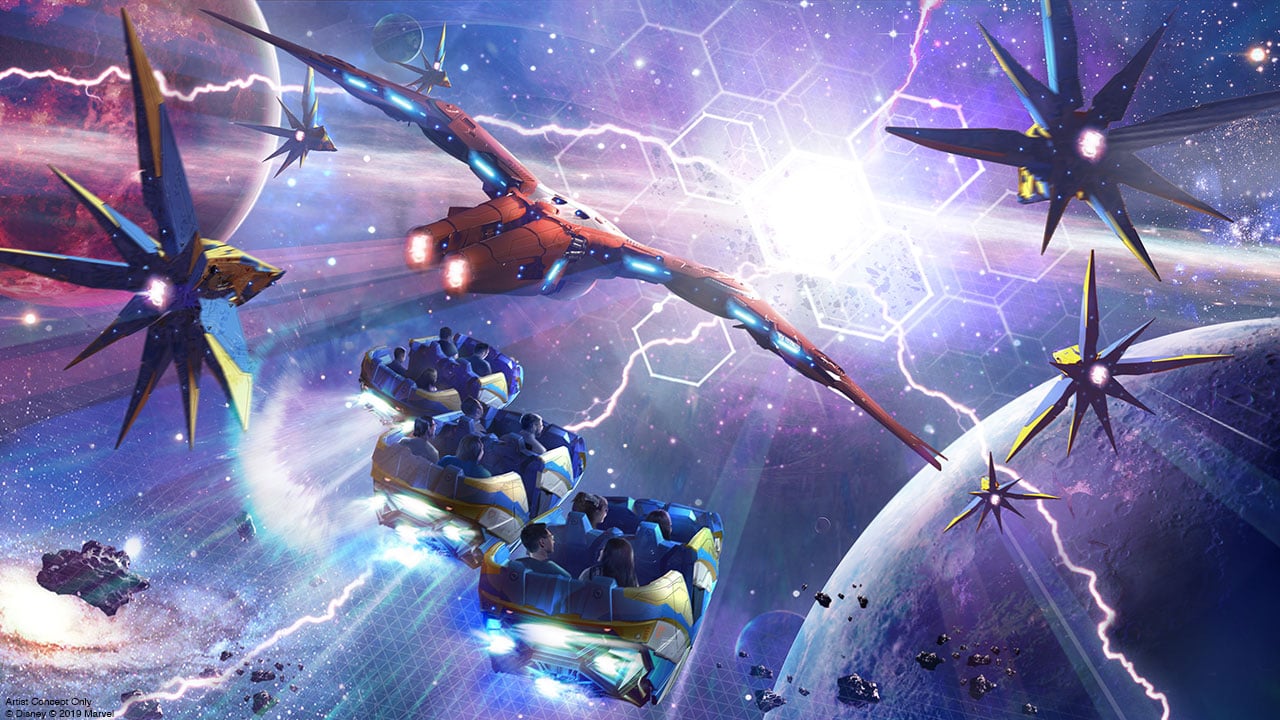 As always, keep checking back with us here at BlogMickey.com as we continue to bring you the latest news, photos, and info from around the Disney Parks!