Guests visiting Walt Disney World will find a brand new lineup of rental strollers, now themed to Mickey Mouse and Minnie Mouse. The red, yellow, and black strollers replace the beige strollers of the past to add a bit of color to the parks.
There is no increase in price for the new strollers. The pricing remains:
Single Stroller
Recommended for children 50 lbs. or less.
Daily: $15
Multi-Day (Length of Stay): $13
A $100 USD credit card deposit is required for strollers rented at Disney Springs.
Double Stroller
Recommended for children 100 lbs. or less.
Daily: $31
Multi-Day (Length of Stay): $27
Here's a look at the new strollers, which include new features such as a structured canopy bar to provide more headroom, and a between-the-legs seatbelt for smaller children. The strollers are also a bit more "Disney", with Mickey Mouse on one side of the unfolded canopy, and Minnie Mouse on the other side. Newer materials are also being used, but the seats are still industrial-strength molded plastic.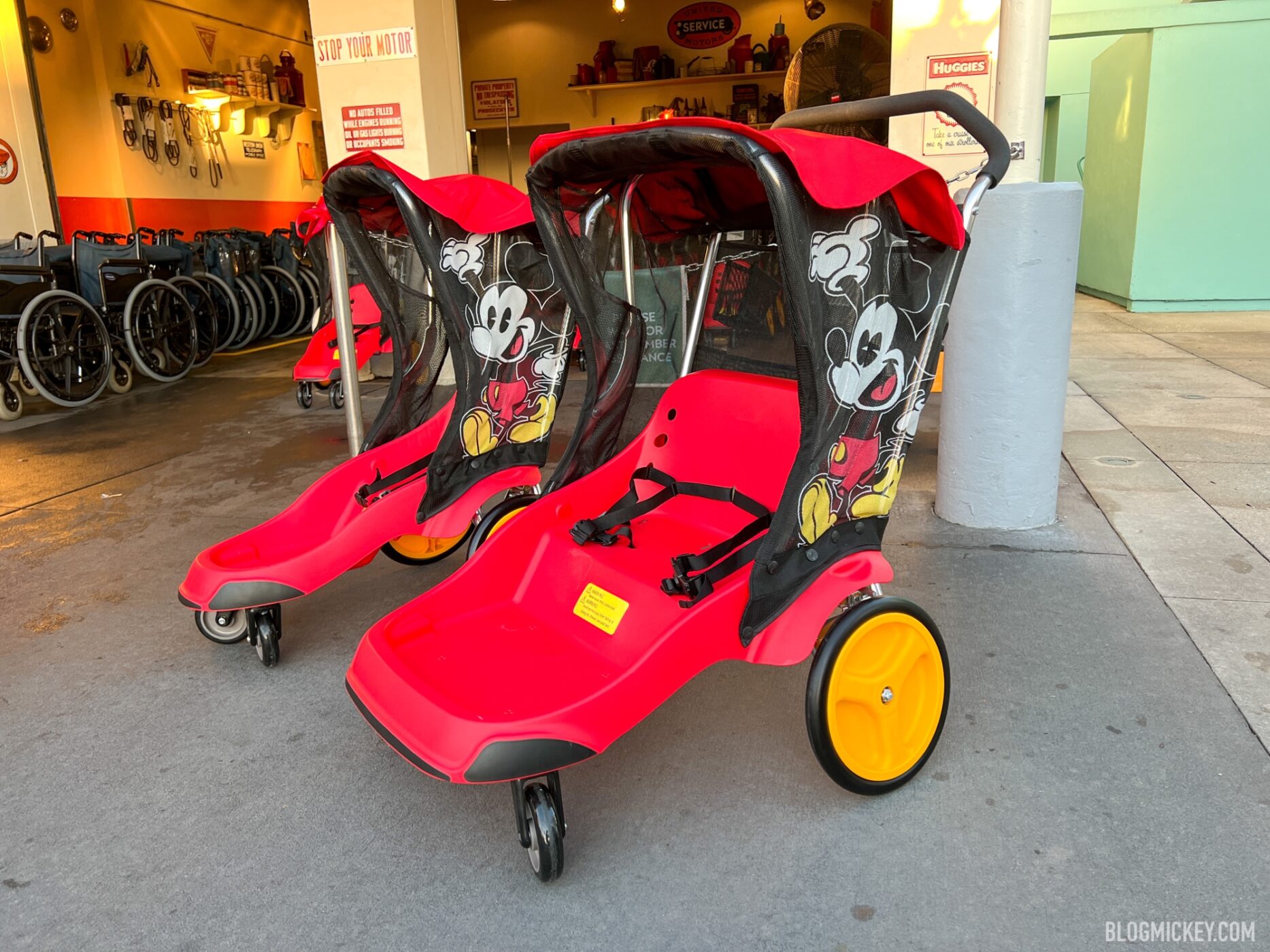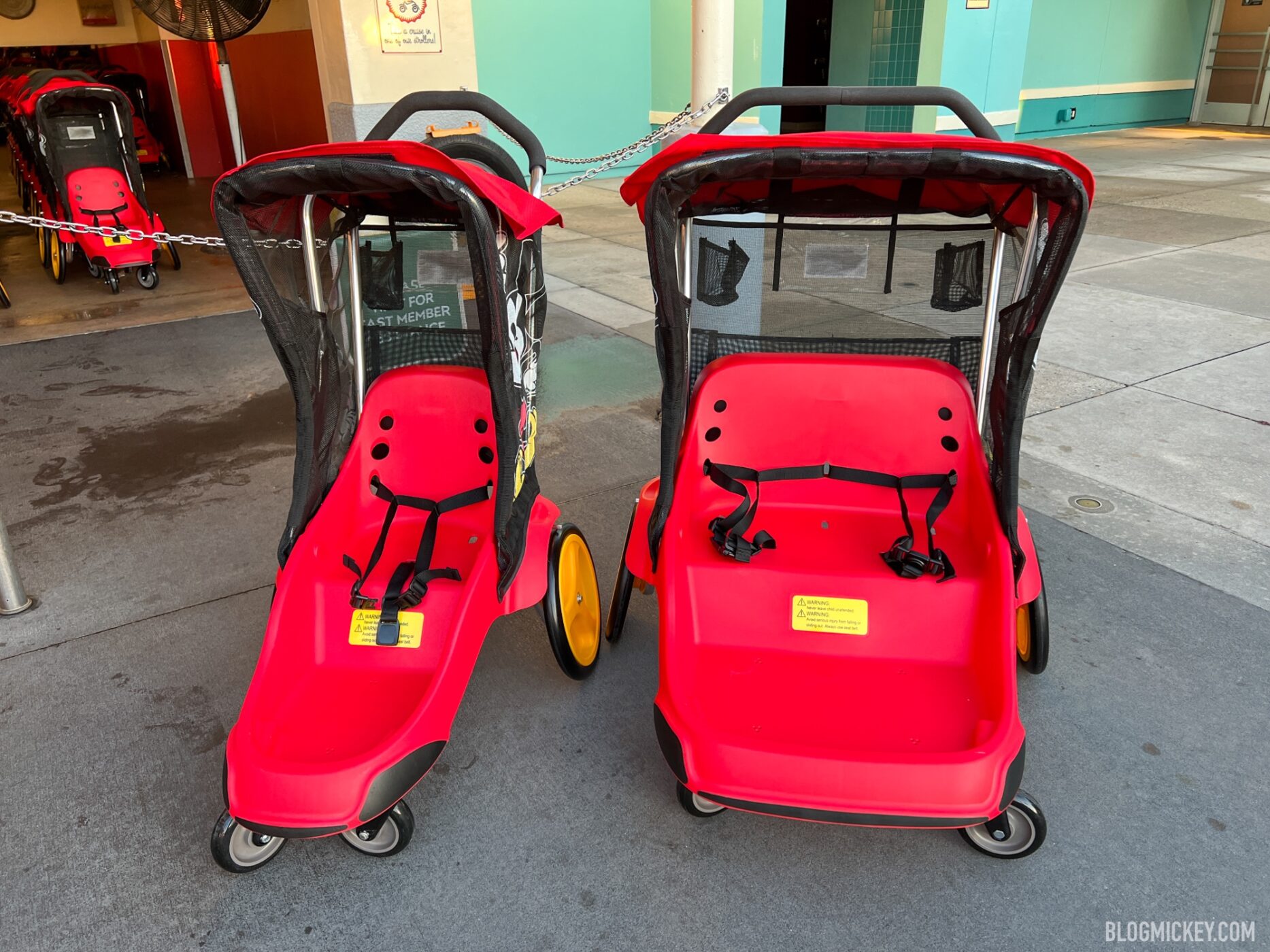 As always, keep checking back with us here at BlogMickey.com as we continue to bring you the latest news, photos, and info from around the Disney Parks!