Following the rollout of a new park map for Disney's Hollywood Studios, Magic Kingdom has followed suit after a host of offerings have returned to the park.
First, here's a look back at the old park map, which debuted with the start of the Walt Disney World 50th Anniversary back in October 2021.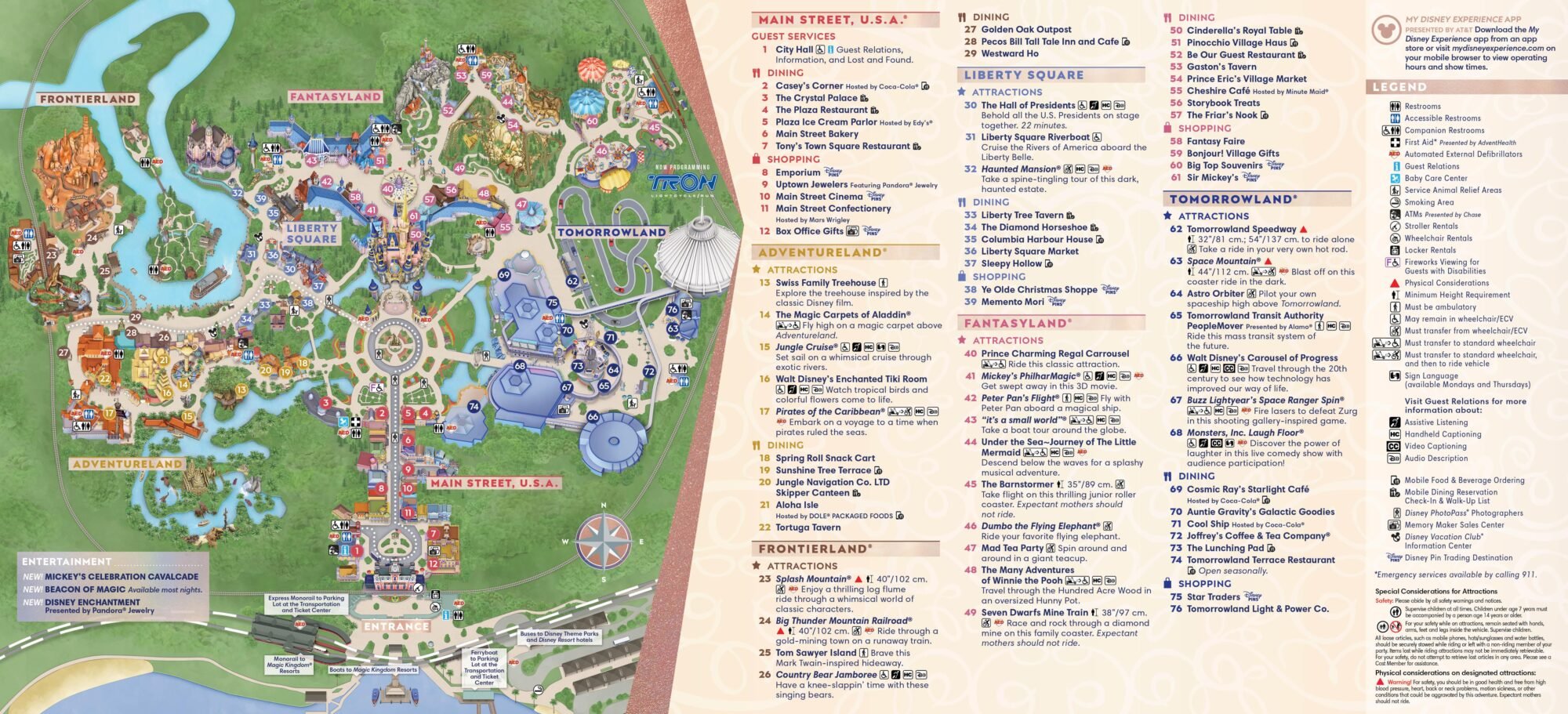 Now, here's a look at the new Magic Kingdom park map released this month.
The first thing we noticed was the removal of Cinderella Castle from the front of the map. Mickey Mouse serves as the new icon on the map, dressed in his EARidescent best.
Also new on the front of the map is a host of new shows that have either debuted or returned (or been "enhanced"). We'll take a closer look at those after the jump.
On the back of the map, the entertainment callout in the lower left is filled out with those new shows we just mentioned. Here's a rundown of our coverage of the new and returning entertainment:
Some other changes include the return of Town Square Theater as a meet and greet location. Likewise, Princess Fairytale Hall has also been added back into the map. The Plaza del Sol Caribe Bazaar has been added to Adventureland shopping, and the Frontier Trading Post returns to Frontierland. Oddly enough, Bonjour! Village Gifts and Sir Mickey's have been removed from the new map. The PeopleMover's sponsor has been updated to match the in-park changes that took place some time ago. Another interesting change is the removal of the Tomorrowland Light & Power Co., which is slated for a change.
As always, keep checking back with us here at BlogMickey.com as we continue to bring you the latest news, photos, and info from around the Disney Parks!