Work is progressing nicely at the Journey of Water – Inspired by Moana construction site at EPCOT. We recently took a lap around the monorail to take a look at the latest progress and found that Disney is seemingly preparing at least one section of the construction site for the installation of rockwork.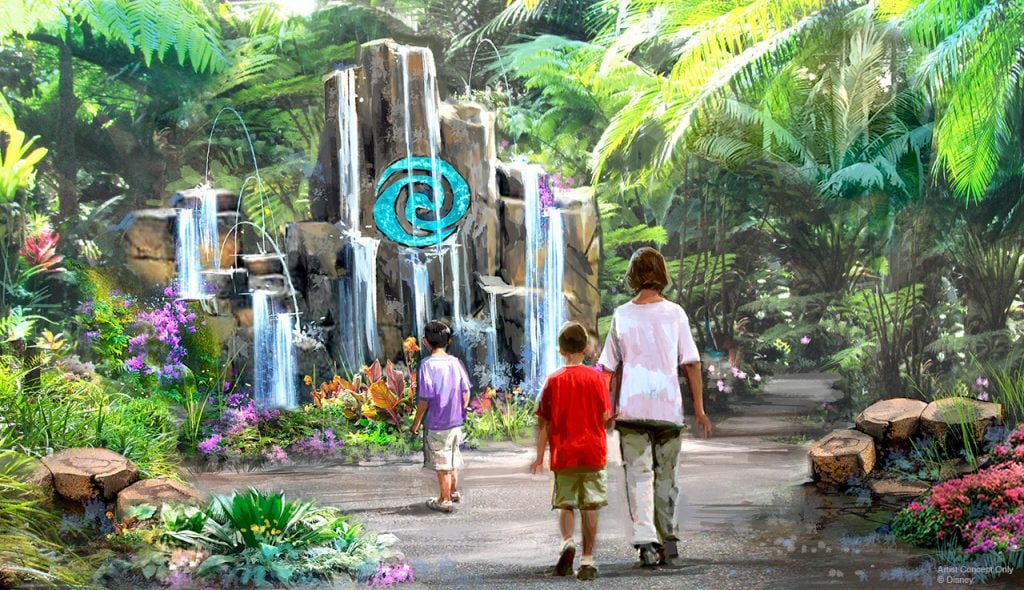 We'll start with an overview of the construction site before narrowing in on one particular section and what appears to be the start of the "chip" method of creating lifelike rockwork.
First, here's a little bit of context on where the construction site is in the World Celebration neighborhood. Located "behind" Spaceship Earth is a giant pile of (mostly) dirt. Along a walkway that takes guests toward The Seas Pavilion and The Land Pavilion is a construction wall that hides ongoing work to bring an interactive water play area to life.
As we continue to glide by the construction site on the monorail, we can see more of the area come into view.
Finally, from closer to Spaceship Earth, we have a view looking south across the construction site.
It's from this south-facing vantage point that we'll start to take a look at various points of interest. First up is what appears to be a reservoir of sorts.
Looking past the reservoir, we can see out into the rest of World Celebration, which is mostly just dirt.
Zooming into the center of the image above a bit more, we can see some walls being established in the photo below, as well as some more forms getting ready to take shape.
As we continue across the construction site from north to south, we can see the biggest section of walls has taken shape. In our previous update, this was essentially all rebar.
Here are a few more angles of the same walled area.
Finally, let's take a look at the "structure" taking shape in a nearby area of the construction site that appears to be the first steps in creating rockwork. The steel supports will act as the base that the chip pre-fabricated rockwork will attach to.
Of course, we could be completely wrong in our assumption here, but this looks similar to how Disney created the floating mountains of Pandora, just on a smaller scale. Here's a look back at how the rockwork was constructed for Pandora – The World of Avatar.
Back to EPCOT, here's another look at the area we think is being prepared for rockwork.
For more on Journey of Water – Inspired by Moana, check out our project overview page below!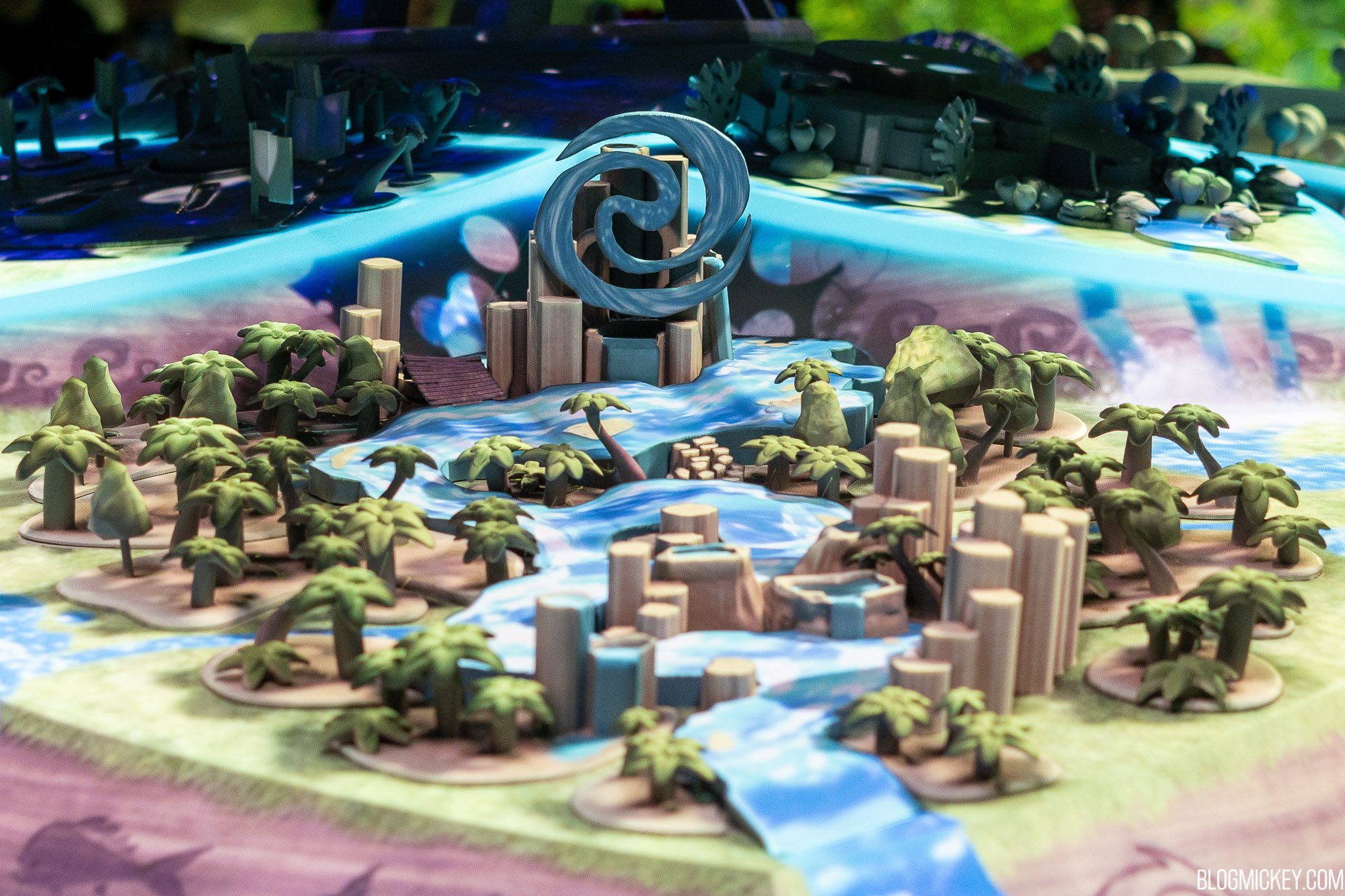 As always, keep checking back with us here at BlogMickey.com as we continue to bring you the latest news, photos, and info from around the Disney Parks!