Good afternoon from EPCOT! While taking a lap on the monorail we decided to check in on the Moana – Journey of Water construction site. In our previous update, we took a closer look at the sculpting going on to create themed rockwork for the upcoming walkthrough attraction that will likely debut next year at EPCOT. In this update, we'll zoom out a bit and focus more on an overview of the site.
As a refresher, here's a look at recently released concept art for Moana – Journey of Water. This concept art is great because you can see the monorail beam and get a better idea of where we're taking these photos from.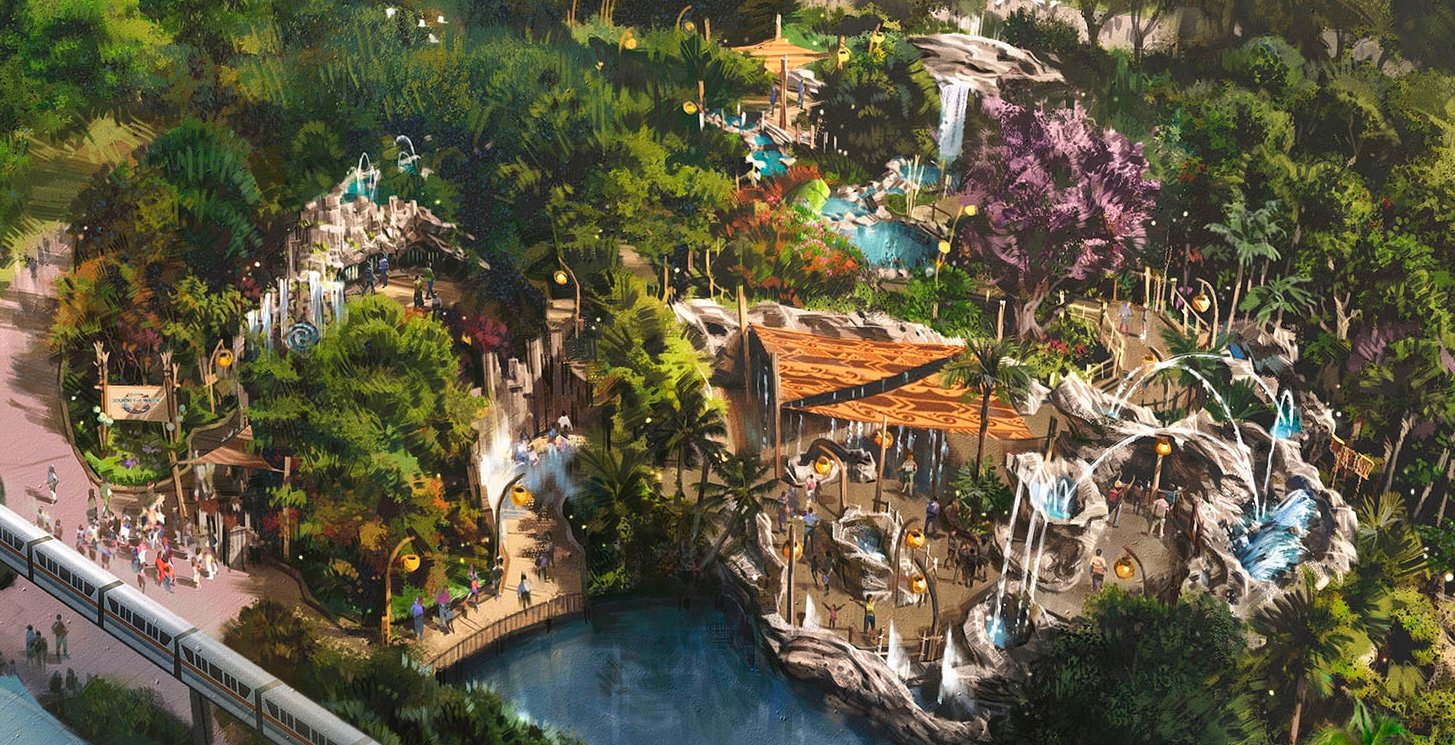 As we work from south to north and right to left across the site, we can see the progress across the site. In the section closest to us, there is more advanced work taking place while a crane places steel that will take weeks to catch up. With no announced opening timeframe, there really is no rush to complete work on The Pit at EPCOT.
Continuing on, here's a better look at the section of the site that appears to be further along.
Moving past this area, we can see that other parts of the site are mostly conduit graveyards although there is some work on placing steel structures that will eventually be made into rockwork.
New to the site is this maze of conduit that is adjacent to an already developed area.
In this final look at the northernmost part of the site, we can see that Disney has recently demolished some pathways near the western Project Tomorrow exit that has been blocked for some time now.
As always, keep checking back with us here at BlogMickey.com as we continue to bring you the latest news, photos, and info from around the Disney Parks!