With Blizzard Beach not scheduled to reopen from refurbishment anytime soon, Disney has begun the process of replacing and refurbishing the Teamboat Springs water slide. Friend of the site bioreconstruct recently grabbed some aerial photos of the staging, which includes the installation of a large crane. It's worth noting that this crane is not related to the mysterious project that we've been covering. It's also unrelated to a permit filed by Imagineering that is focused on Tike's Peak. There is clearly a lot of work taking place at Blizzard Beach and any hopes of it being open by summer are all seemingly but dashed.
This crane is for the slide replacement and refurbishment project. Here's a look!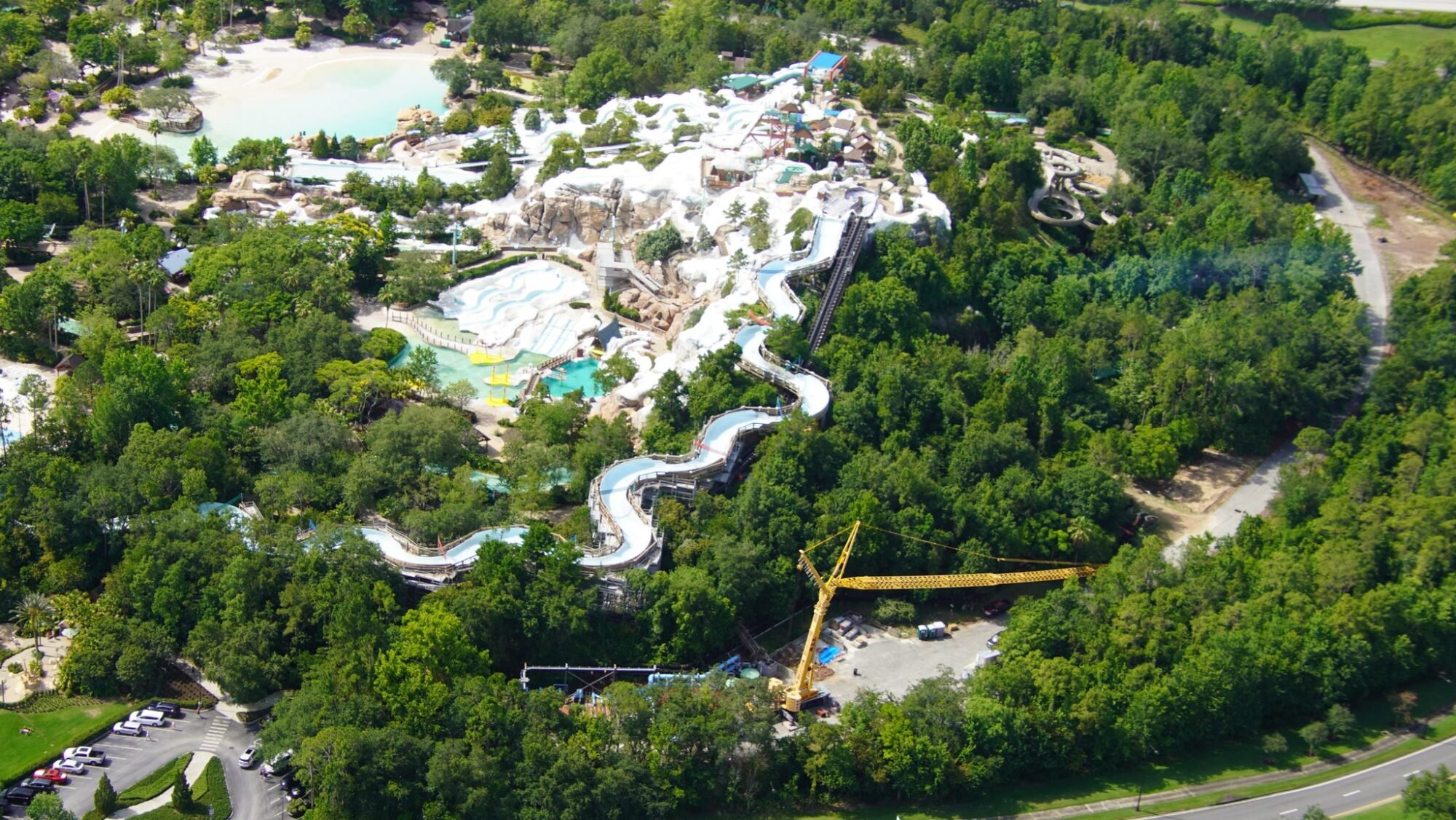 As always, keep checking back with us here at BlogMickey.com as we continue to bring you the latest news, photos, and info from around the Disney Parks!