The new Jessie's Trading Post Toy Story Mania gift shop has opened at Disney's Hollywood Studios. When it was originally announced, Chris Beatty (Portfolio Creative Executive, Walt Disney Imagineering) called Jessie's Trading Post "a new experience that is filled to the brim with fun". What that amounts to is a gift shop at the end of Toy Story Mania.
The space, which is improved from the pop-up shop that was there before, continues the theming of Toy Story Mania. The shop doesn't aim to be anything more than a gift shop at the end of a ride and doesn't solve any problems that Toy Story Land had as a result of pre-construction budget cuts. Namely, this isn't a Toy Story Land gift shop. The venue is very difficult to get to due to the fact that you have to essentially swim upstream as guests exit Toy Story Mania and there is no signage in Toy Story Land that would make guests aware of the gift shop's existence.
Here's a tour of the space, including a short walkthrough video.
VIDEO
PHOTOS
First, here's a look at the winding walkway that guests will have to navigate if they don't want to wait 60+ minutes to ride Toy Story Mania to access the gift shop the traditional route.
A more traditional entrance will be from one of the two hallways that force guests through the gift shop at the end of the Toy Story Mania attraction.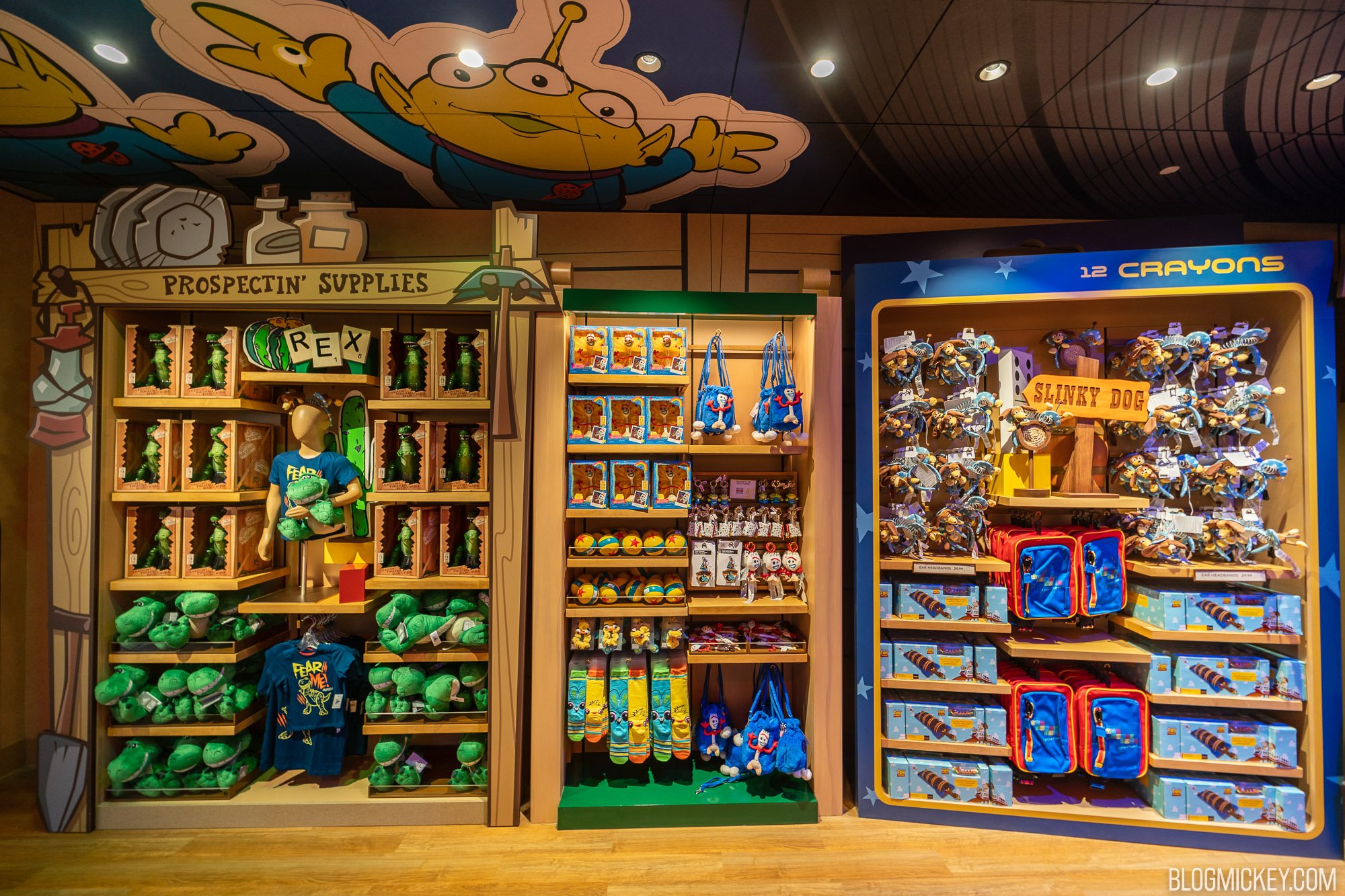 As always, keep checking back with us here at BlogMickey.com as we continue to bring you the latest news, photos, and info from around the Disney Parks!