Continuing our look at Disney World construction projects from the monorail, let's take an updated look at the Moana – Journey of Water construction project at EPCOT.
First, here's a reminder of the concept art for the walk-through attraction.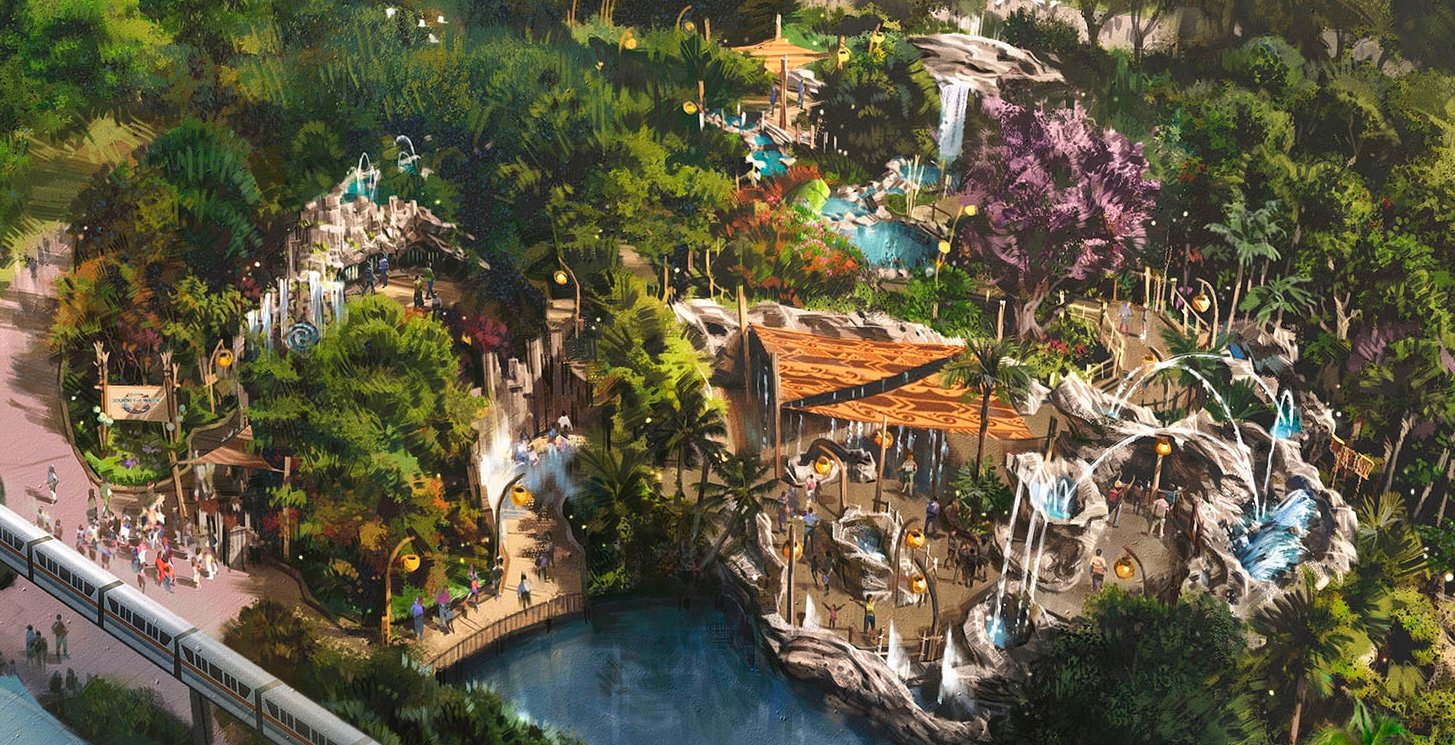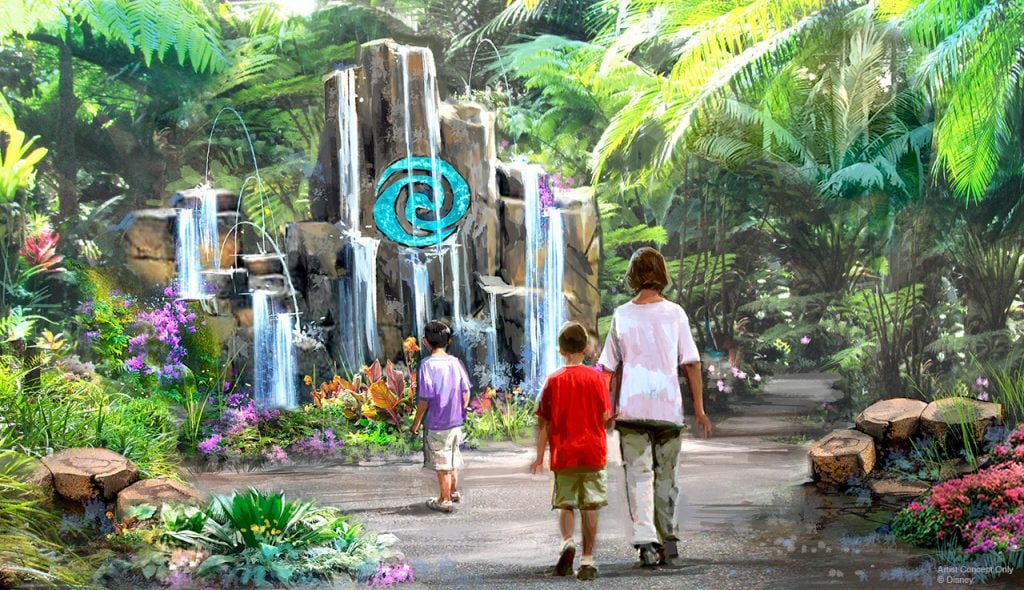 As we do with most of our updates, we'll work past the construction site from the south end (right, below) to the north end of the site (left, below).
In this first photo, we can kind of get our bearings a bit better. The Moana attraction will be located behind Spaceship Earth and on the World Nature (Soarin', Living with the Land) side of the area formerly known as Future World.
A lot of the work continues to be installing the rebar "chips" that concrete will be added onto to create the rockwork.
As has been the case throughout the installation, the rockwork in this central area looks to be progressing ahead of other areas. We can see that concrete has been added and will continue to be added in the coming weeks.
As we continue north through the site, we can see a brand new formation of chips that wasn't installed yet in our mid-June update. If we're looking at the concept art correctly, this will be the entrance/exit area to the attraction.
Here's where the entrance likely will be as it passes by the feature rock formation seen in concept art.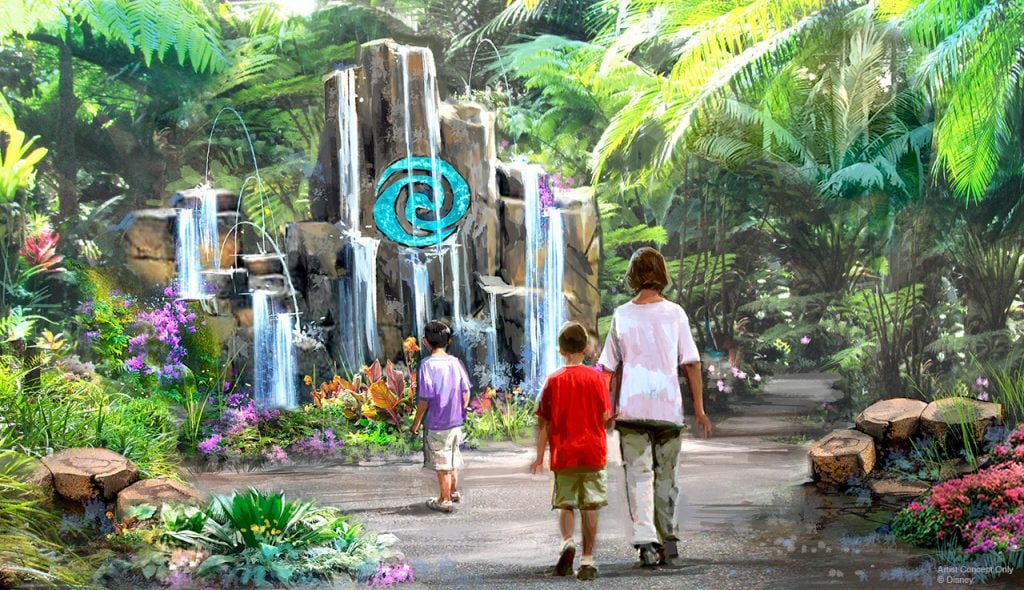 Here's a closer look at the newest formation to take shape on the site.
Continuing past the rockwork, we see more work taking place on what will likely be a support area on the site. In the World Celebration site plan, this area looks like it will eventually host a support building of some sort.
Disney has not announced an opening date for Journey of Water, but it's likely that it will open in 2023.
As always, keep checking back with us here at BlogMickey.com as we continue to bring you the latest news, photos, and info from around the Disney Parks!