Following our look at some significant progress over at the Moana – Journey of Water construction site, we also wanted to check in on CommuniCore Hall, a new festival area in World Celebration at EPCOT. Let's take a lap on the monorail to check out the latest work.
Originally, CommuniCore Hall was slated to be more ambitious – a sleek structure known as the World Celebration Festival Center. Unfortunately, Disney is budget-cutting the structure into a single-story building and festival area. Here's a look back at concept art for the Festival Center, followed by concept art for CommuniCore Hall.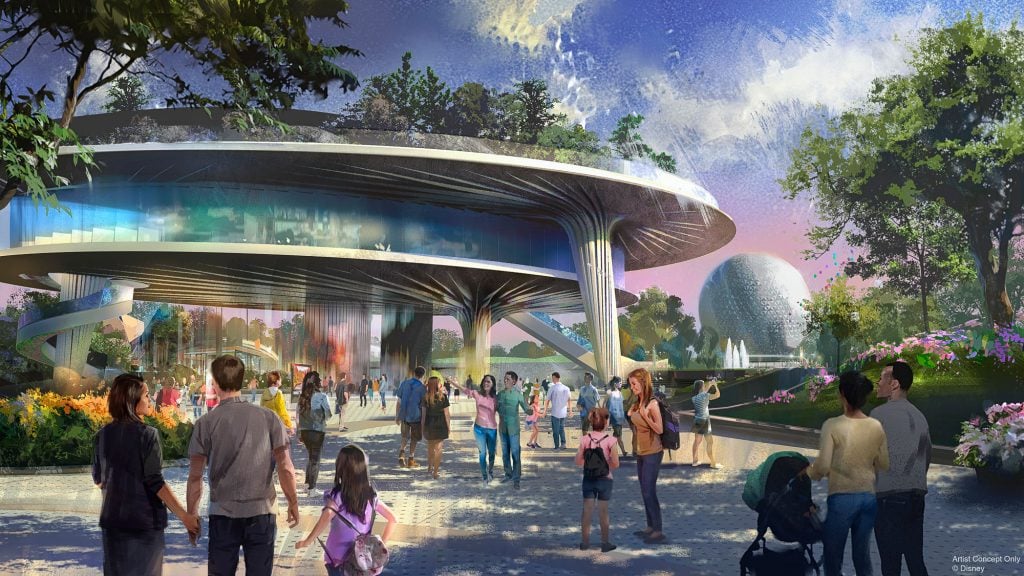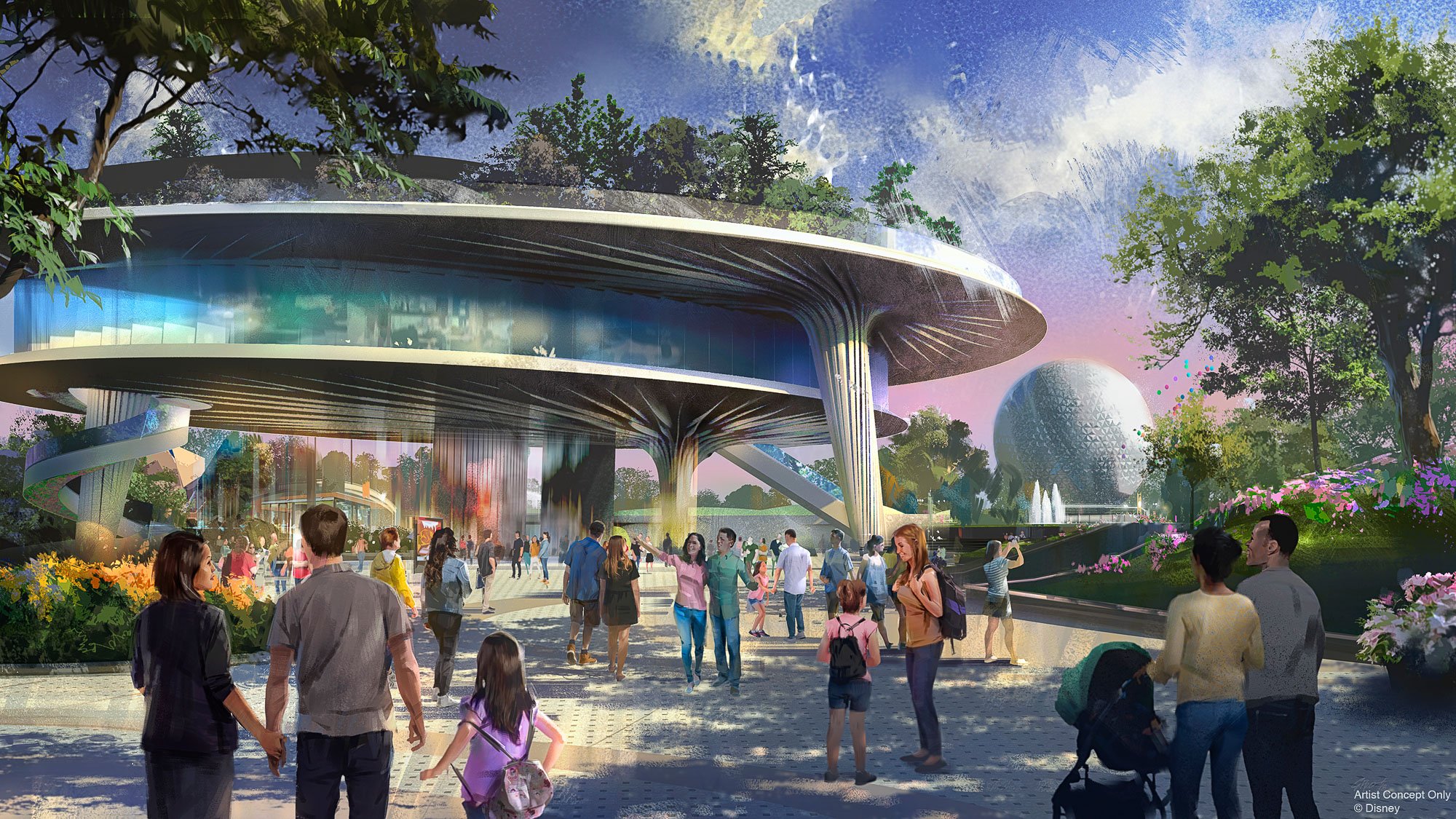 Recently, we took a lap around the EPCOT monorail to check in on the latest progress for a couple different projects and wanted to share what we saw.
Unfortunately, a lot of the work appears to be related to either the tunnel structure underground or utilities to support the project. Nothing is "vertical" yet for the new building.
Thanks to a recent aerial update, we can get a better view of the work.
Continuing with our update from the monorail, we can see a little bit of the utility work between piles of dirt and machinery.
A nearby restroom is also under refurbishment as part of the project.
We don't anticipate anything to be ready in time for EPCOT's 40th anniversary this October and Disney has not given a timeline for the project.
As always, keep checking back with us here at BlogMickey.com as we continue to bring you the latest news, photos, and info from around the Disney Parks!