As EPCOT approaches its 40th Anniversary this October, new attractions and a new fireworks show will headline the festivities, but there will very likely still be a considerable amount of construction in the World Celebration section of the park. While there is probably a joke to be made about a section of the park being named "celebration" not quite being ready for the celebration, we'll continue to the focus of this post – The Pit.
The Pit is the dirt construction zone in the middle of what used to be Future World at EPCOT that will eventually act as headquarters for EPCOT festivals of the future. While we're still mourning the loss of the unique World Celebration Festival Center, work continues on the new CommuniCore Hall festival area. Here's a look at the canceled Festival Center and updated concept art for the CommuniCore Hall building.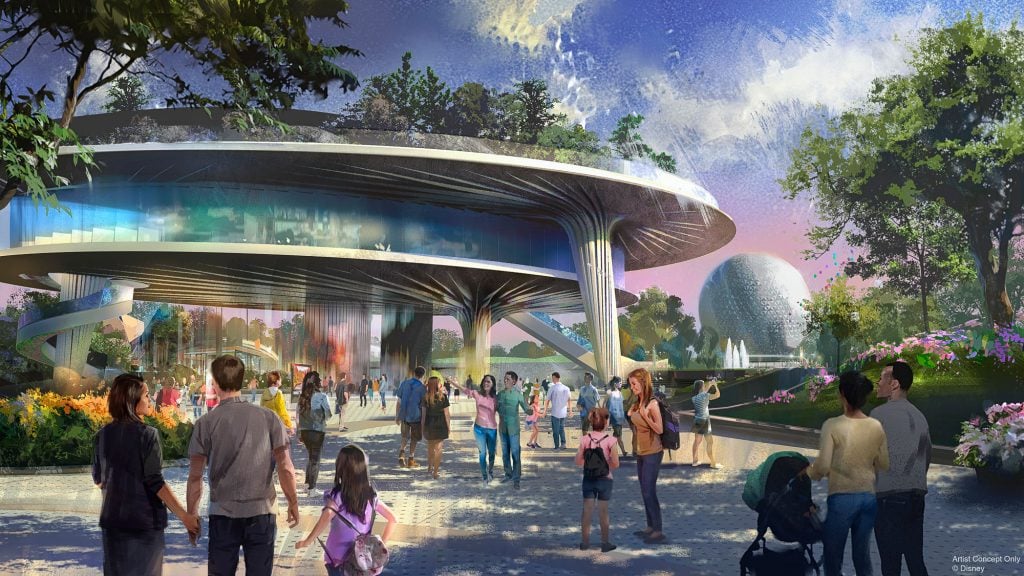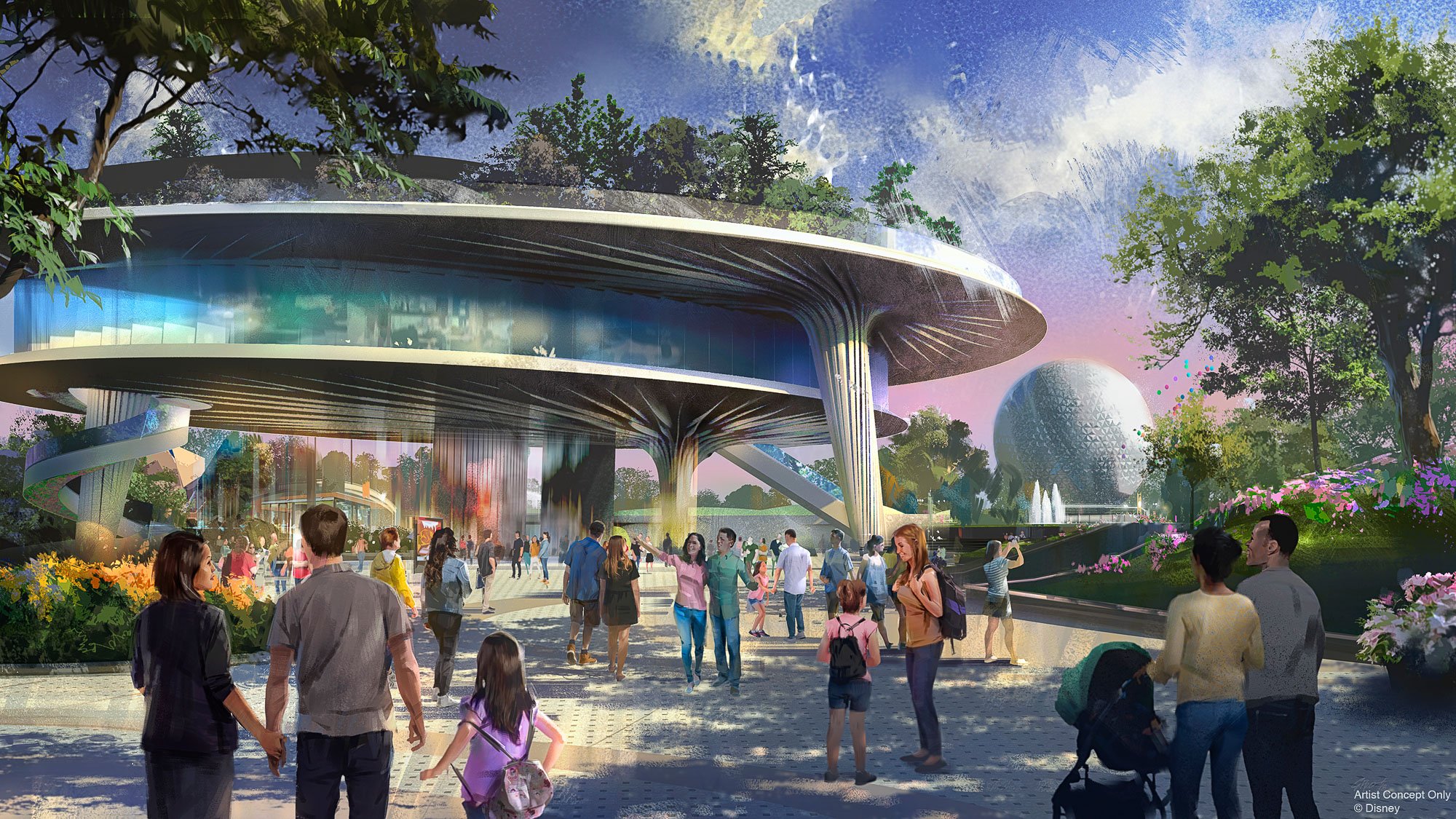 Thanks to a recent aerial flight over EPCOT, friend of the site bioreconstruct gives us an updated aerial look at World Celebration and a few points of interest to keep an eye on moving forward.
First, here's an overview of The Pit.
Here are some concept art images released earlier this year for the World Celebration project.
Moana: Journey of Water
We'll start with a project that we've been able to keep an eye on from the monorail – Moana: Journey of Water. Here's our latest look at the construction site from last week.
Here's a look at the construction site from the air. We can see that rock forms have taken shape, but the site remains mostly dirt.
CommuniCore Hall
Moving on, CommuniCore Hall has some foundation work underway but also remains mostly dirt.
Here's a look at CommuniCore Hall in the foreground and Moana: Journey of Water in the background.
EPCOT Gardens
In the middle of World Celebration will be the EPCOT Gardens. As seen in the concept art below, the EPCOT Gardens will feature a centerpiece planter with lightning all around it.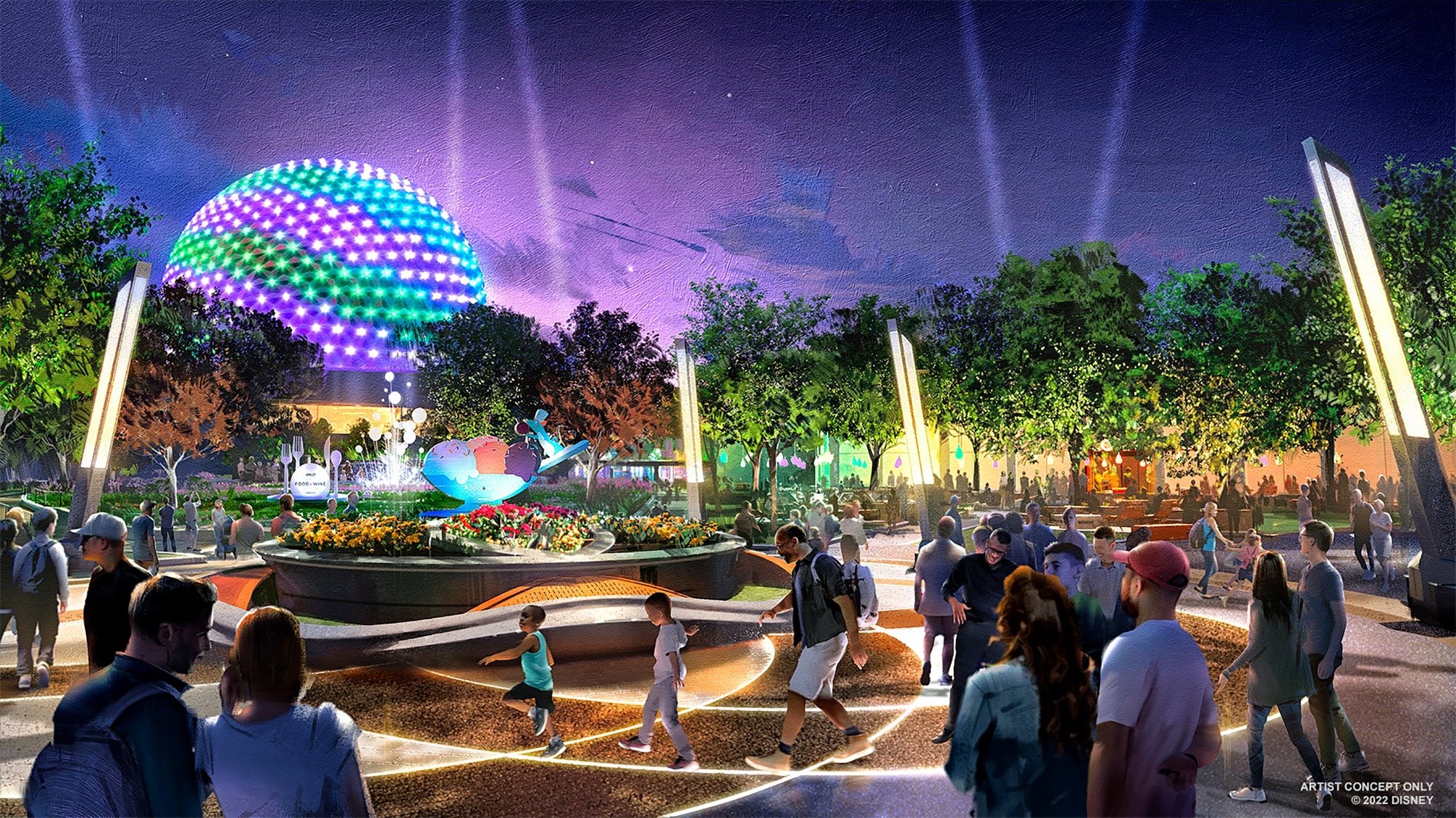 Here's an updated aerial photo of the EPCOT Gardens area.
As you can see, there is still a long way to go, which makes a 2023 timeline more likely than anything this year…much less in time for EPCOT's 40th Anniversary in October.
As always, keep checking back with us here at BlogMickey.com as we continue to bring you the latest news, photos, and info from around the Disney Parks!