In a recent survey sent out to guests, Disney World is seeking feedback on its ongoing 50th Anniversary celebration. As you might know, the 50th Anniversary celebration kicked off on October 1, 2021, and is planned to continue through March 2023. The celebration includes some limited-time offerings such as the Beacons of Magic and limited-run merchandise, but a recent survey from Disney quizzes guests on what is part of the 50th Anniversary, and what is not part of the celebration. But first, Disney wants to know if guests even know that there is a celebration happening in the theme parks.
In this first question related to the 50th Anniversary, Disney wants to know if guests found out about the 50th Anniversary before they arrived, after they arrived, or if they even noticed anything special was happening at all during their vacation.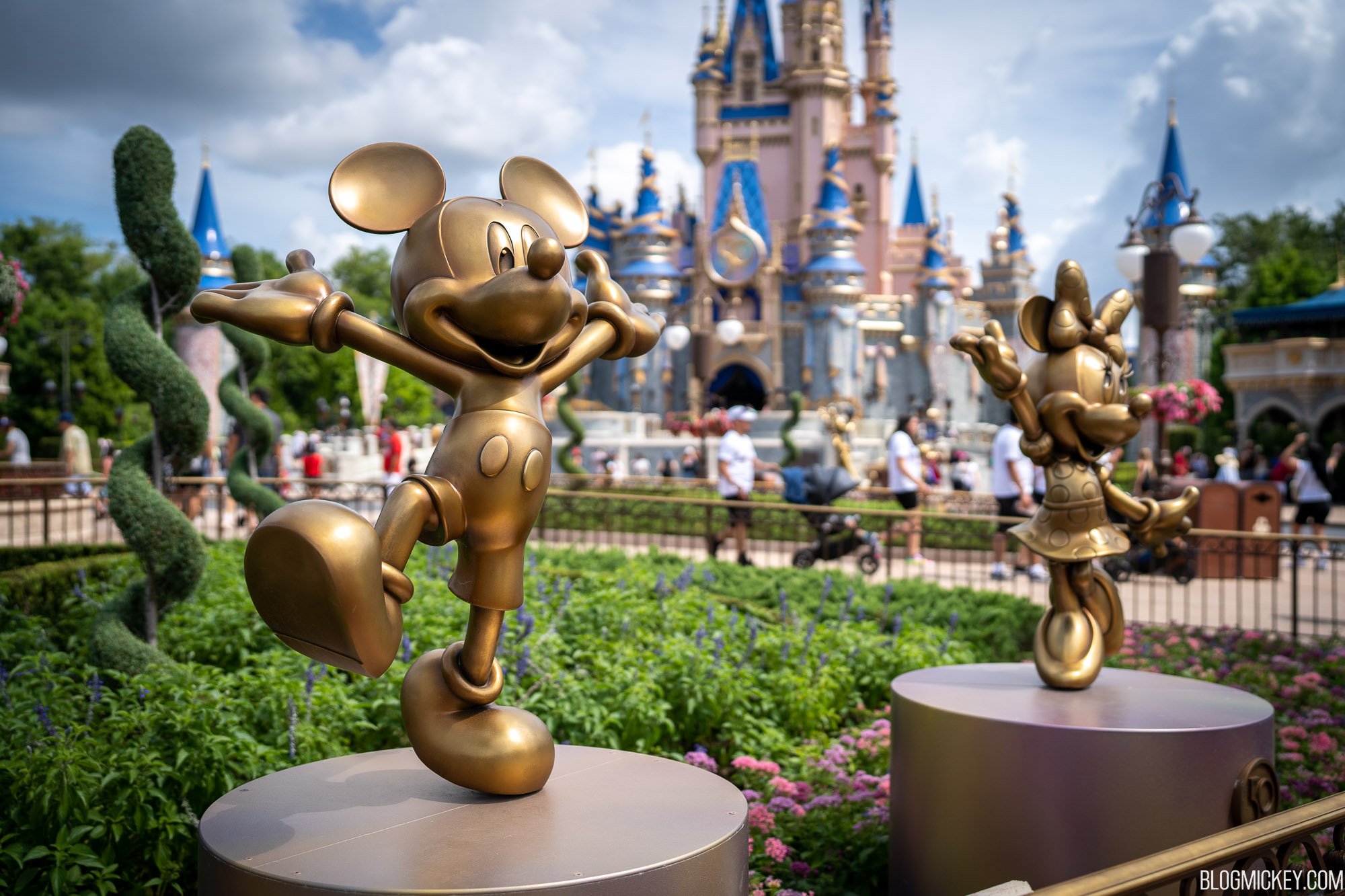 Then, Disney quizzed guests on what is and isn't part of the 50th Anniversary celebrations. Included in the list are offerings not associated with the 50th Anniversary such as Flight of Passage or Soarin'. It's possible that Disney wants to not only quiz guests on what is part of the anniversary, but also to know more about what they associate with the anniversary – if anything. Obvious choices include the Fab 50 character statues and Beacons of Magic, both of which Disney officially describes as being part of The World's Most Magical Celebration. Other choices like Remy's Ratatouille Adventure and Guardians of the Galaxy: Cosmic Rewind were marketed for the 50th Anniversary, but will obviously live past the celebration.
Disney closed out the 50th Anniversary segment of the survey by asking guests how the celebration compared to their expectations and if it had an impact on their Walt Disney World vacation.
What do you think? Have the 50th Anniversary celebrations met your expectations or fallen short?
As always, keep checking back with us here at BlogMickey.com as we continue to bring you the latest news, photos, and info from around the Disney Parks!