Crews are continuing to theme select sections of the Journey of Water construction site while other sections are still dirt and initial groundwork as they aim for a late 2023 opening timeframe. Guests walking through EPCOT can see just over the construction progress walls and find that the entrance logo has been themed and final details are being applied. Here's a look!
Here's a look back at the mockup that Walt Disney Imagineering released earlier this year of what they're aiming to create.
Here's a look at concept art overview of the walkthrough experience, with the entrance in the bottom left of the image. It looks like banners will eventually act as the "attraction" sign.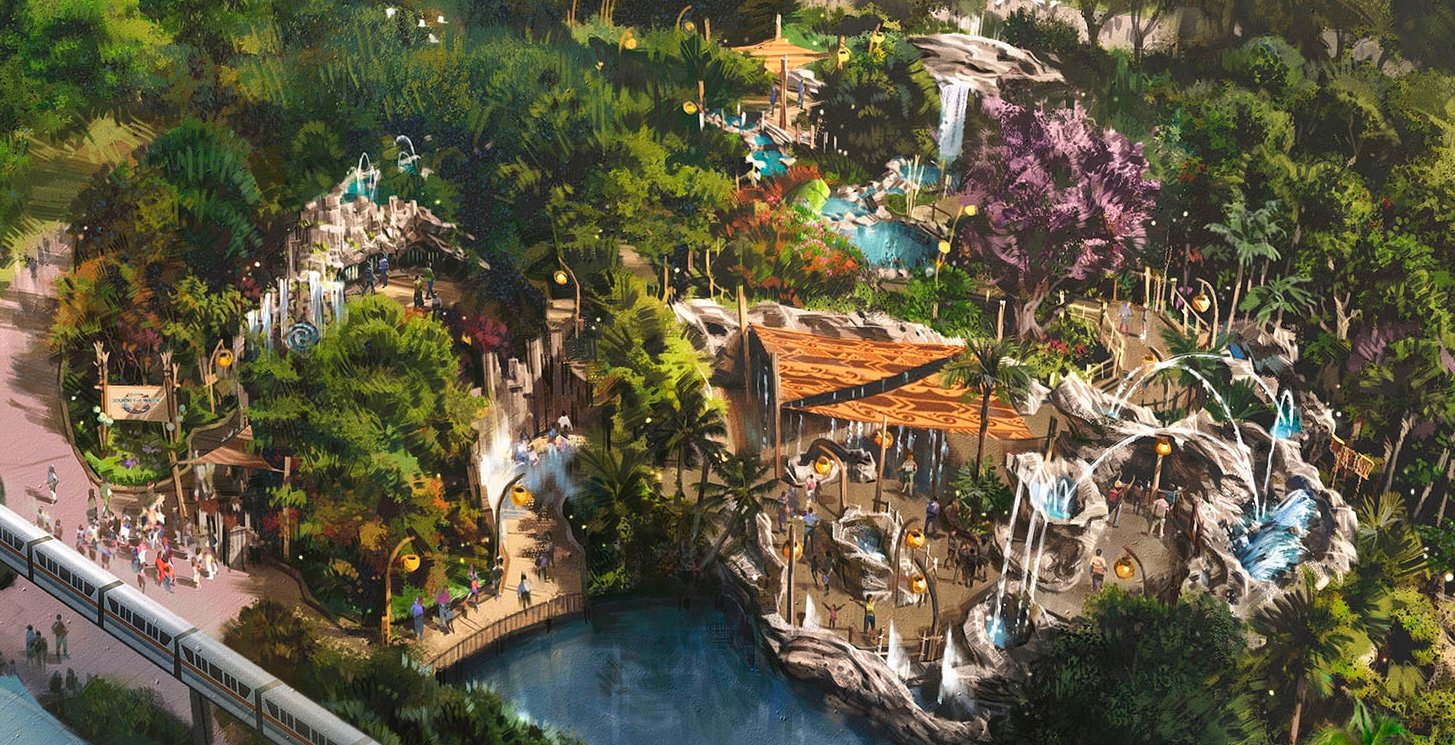 Here's some older concept art that likely shows off the same area.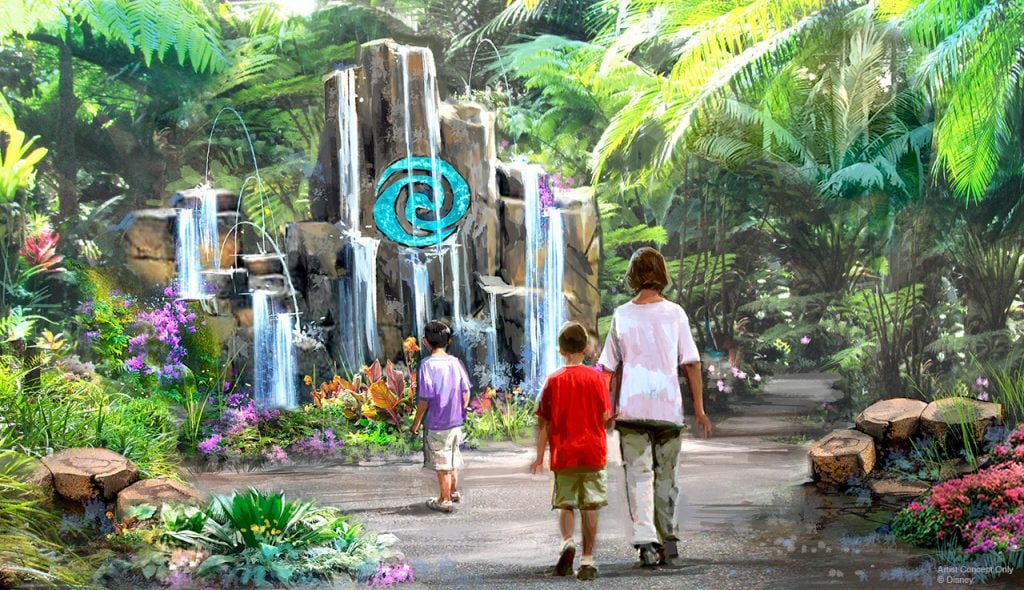 For more on Journey of Water – Inspired by Moana, check out our project overview page below!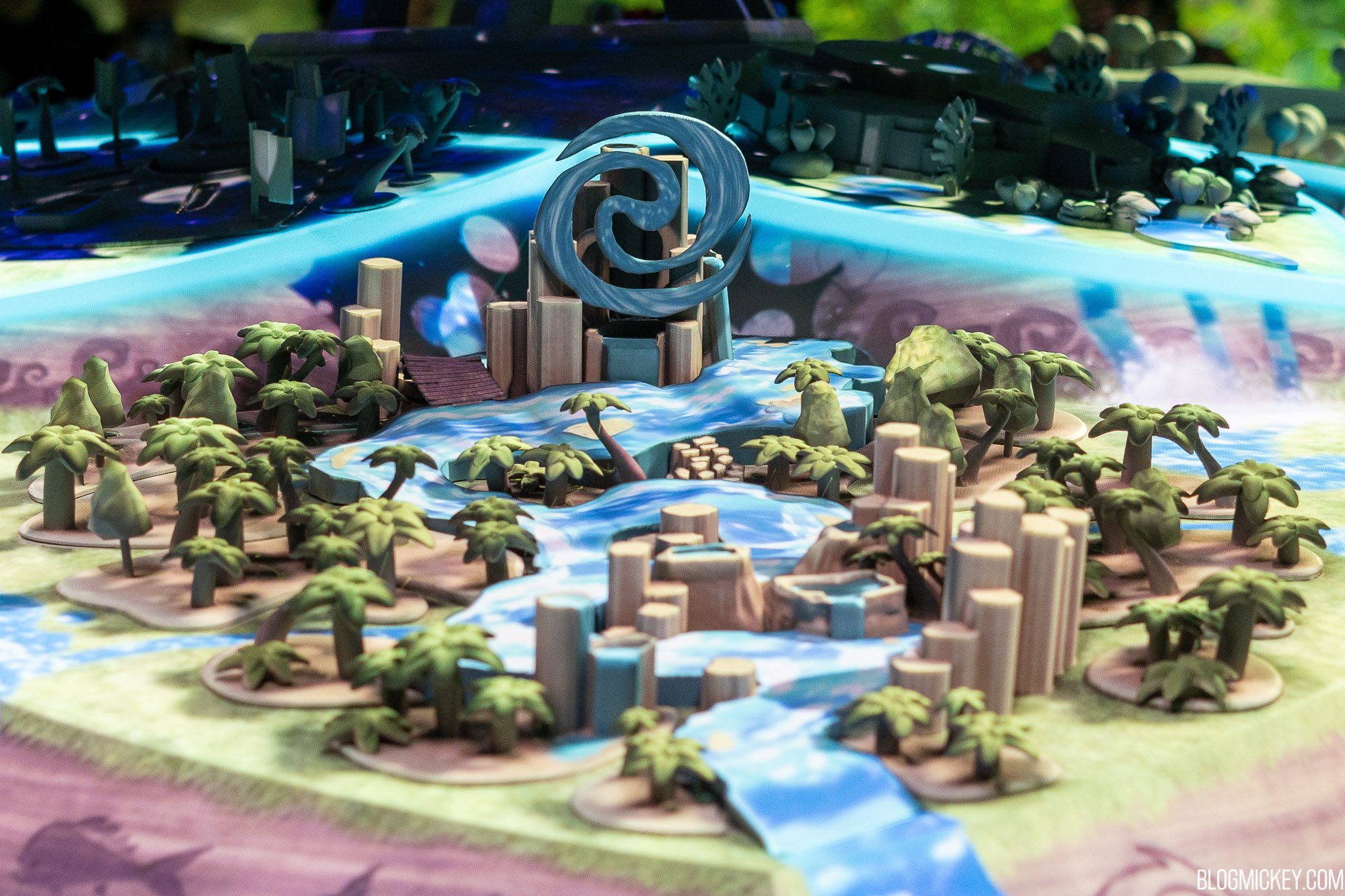 As always, keep checking back with us here at BlogMickey.com as we continue to bring you the latest news, photos, and info from around the Disney Parks!