On its "Know Before You Go" experiences updates page, Disney has added "Courtesy" as one of the ways to prepare for your Walt Disney World visit. The "courtesy" tab replaces a tab that outlined Disney World's COVID-era cleaning policy, and even contains an HTML element that still refers to the prior use of the tab. Here's a look at the old "prepare for your visit" outline.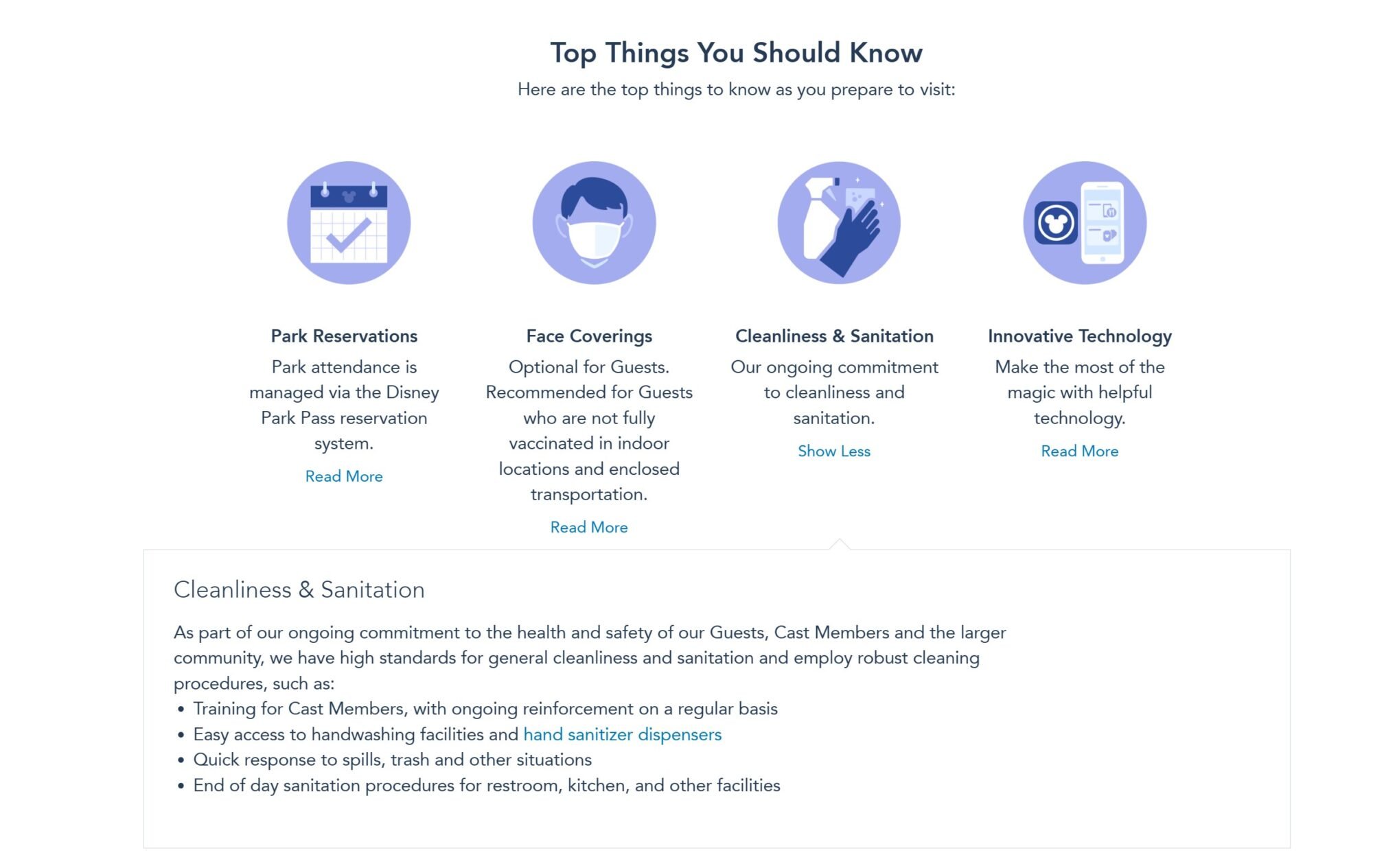 And here's a screenshot of the new "prepare for your visit" section, with the "courtesy" dropdown element opened. It reads:
Be the magic you want to see in the world. You must always remember to treat others with respect, kindness and compassion. Those who can't live up to this simple wish may be asked to leave Walt Disney World Resort.
The dropdown item also contains a link to the park rules, which you can find here: https://disneyworld.disney.go.com/park-rules/
In recent years, it has become increasingly common to see verbal or physical fights in the Disney World theme parks posted to social media. It's not immediately clear if there is an actual uptick in incidents, or if incidents are simply being shared more due to the prevalence of social media and the pursuit of clicks. Either way, Disney has a vested interest in keeping the parks a safe space for families to enjoy.
As always, keep checking back with us here at BlogMickey.com as we continue to bring you the latest news, photos, and info from around the Disney Parks!