Walt Disney Imagineering has announced a few more new details on the upcoming King Thanos multiverse attraction at Disney California Adventure. The new ride will "blend large-scale built environments and immersive media" to create a ride that will jump between worlds and even realities.
Disney attractions that feature large-scale sets include rides like Pirates of the Caribbean: Battle for the Sunken Treasure in Shanghai Disneyland and Star Wars: Rise of the Resistance in Star Wars: Galaxy's Edge. Details for the King Thanos multiverse attraction are still light, but the concept art below shows that there will be a variety of heroes across a multitude of mediums that will likely band together to defeat Thanos.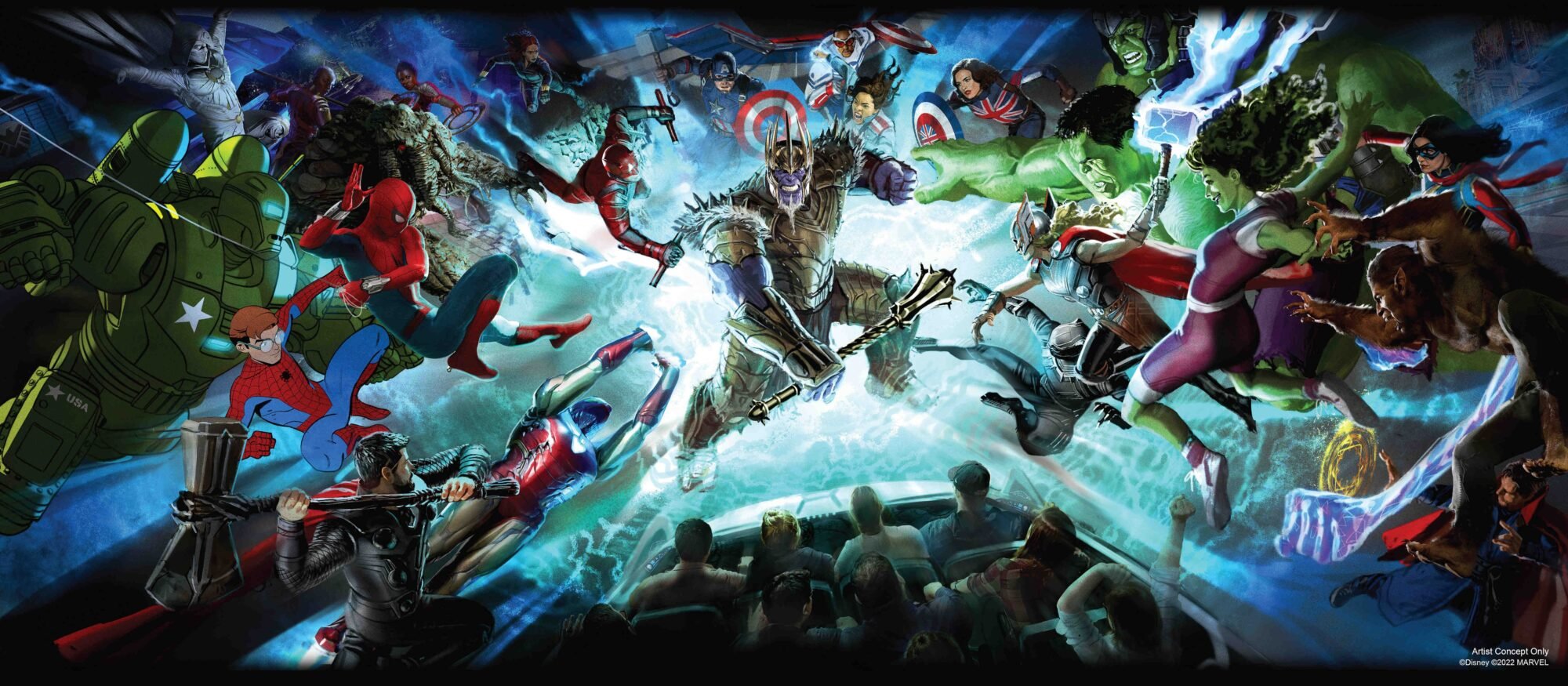 At this year's Destination D23 event, more info and a piece of concept art were released for the attraction's ride vehicle:
As depicted in this artist concept, the heroes have created a new vehicle capable of jumping between worlds and even realities – on planet Earth and beyond. The design combines elements of Tony Stark's time-suits with Xandarian jump points and Wakandan technology to create a vehicle that combines portal technology and flight capabilities to maneuver through the skies, transporting heroes to remote worlds in a matter of moments.
As always, keep checking back with us here at BlogMickey.com as we continue to bring you the latest news, photos, and info from around the Disney Parks!