We all know that Star Wars Land saw the destruction of Streets of America and Lights, Motors, Action! Extreme Stunt Show, but what did we lose for Toy Story Land?
Here's a look at the area widely thought to be the future home of Toy Story Land. The top-middle of the below image is the show building for Toy Story Midway Mania.
Here's a look at the area as it stood last weekend. Photo via @bioreconstruct.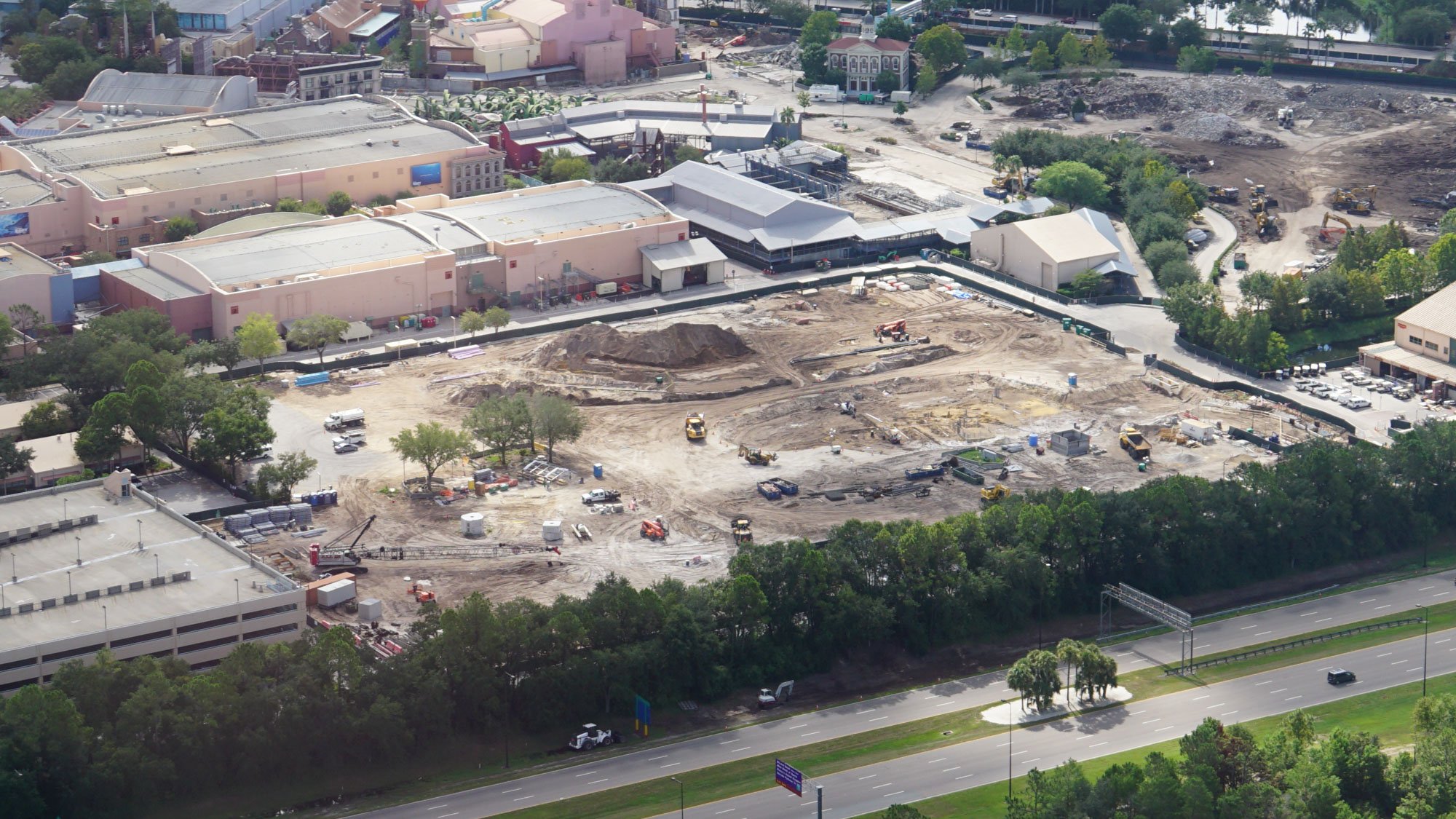 So what exactly were these buildings that we lost?
Working left-to-right we have various trailers used for a costume workroom, merchandise storage, and WDI office in the light blue. The yellow building was used for maintenance, mainly of backlot tour trams. The green buildings housed the puppet/prop shop, global documentation, and security. At the top of the image in red are bungalows #3 & #4. The purple building is creative costuming and lighting & grip. The pink building was the scenic shop.
It's worth noting that the large maintenance building on the right side of the above image will be sticking around as a backstage building. Toy Story Land and Star Wars Land will be erected around it.
While these buildings were mostly considered backstage buildings, we did get to see the bungalows, WDI office, creative costuming, and the scenic shop along the former Backlot Tour.