Seven Dwarfs Mine Train, love it or hate it, is the latest and greatest in the Magic Kingdom. The last piece to the New Fantasyland puzzle is situated right in the middle of the action and no matter whether you enter from: Tomorrowland, Liberty Square, or the Hub you can't miss it.
When you see it you may notice the picturesque drop, beautiful landscaping, long lines, or even the Dwarfs Cottage, but one thing I noticed was the lack of a gift shop. Running jokes aside, Disney is never one to pass on a gift shop, much less a gift shop for the crown jewel ride of New Fantasyland, but more on that later.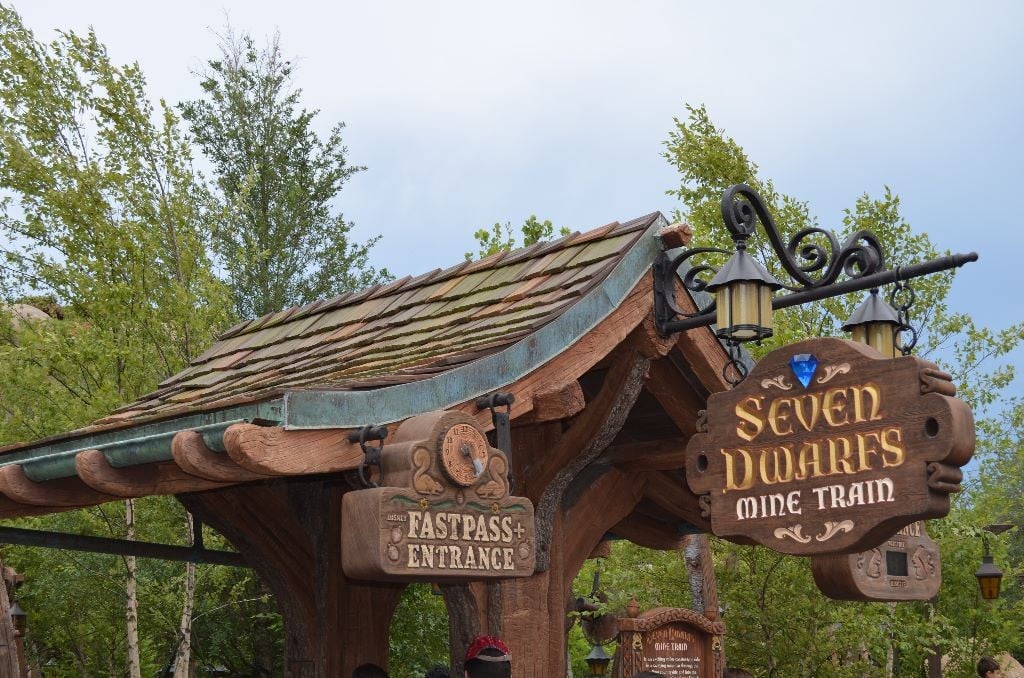 Another element missing from the newest ride in the Magic Kingdom is on-ride photos. Disney touted the coaster as a unique, never before seen ride system, and it is! So why are there no photos of guests swinging back and forth in their mine carts? There are, just not photos you can see.
After the lift, the ride takes you on a 180 degree turn back towards The Many Adventures of Winnie the Pooh. It is after a short drop that two photo boxes can be seen. Here is a look at the one on the right side of the ride as seen from the ride itself.
And here's a look at the one on the left from near the queue area.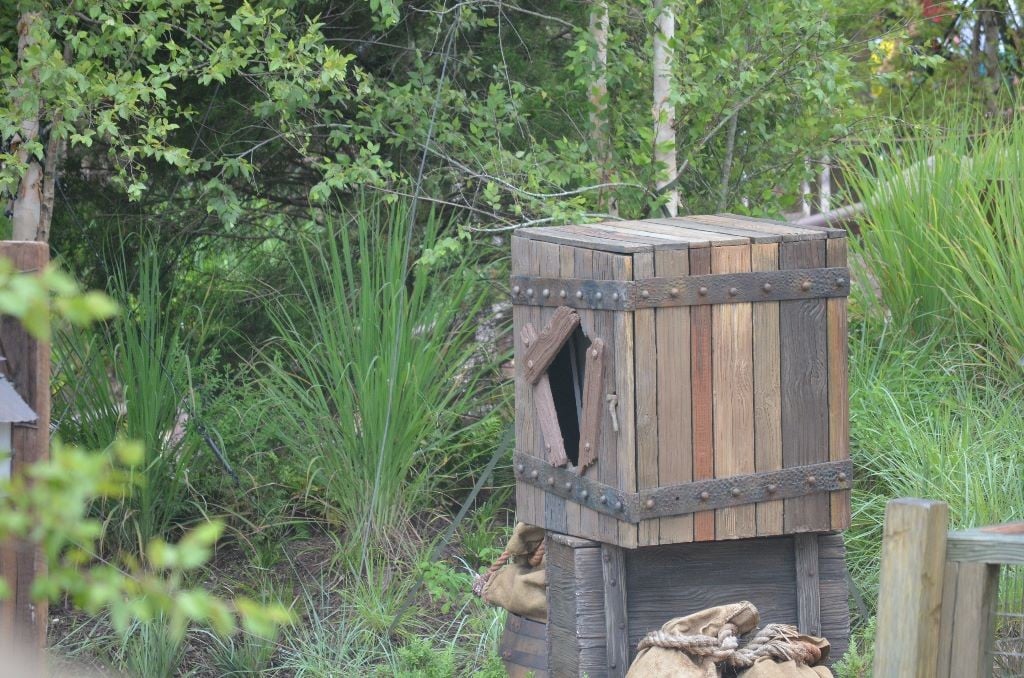 The two red boxes on the bottom of the picture represent the photo spot and the single box near the top of the photo represents the video spot.
So when can you see yourself riding along in your Mine Train? The feature should be added soon if you purchase the Memory Maker package from Disney. After talking with several CM's the consensus is that after the Memory Maker package is added guests should be able to see photos linked to their MagicBands/My Disney Experience. As a side note, Disney may have it in the works that eventually all on-ride photos will be linked to your MagicBands. The first video shows the on-ride photos where the two red boxes are located and the second video shows on-ride video on the main drop after the indoor show scene. Here's a look at the nighttime testing:
Ok, so what about a gift shop? News on this is less solid, but there is an area situated between The Friar's Nook and Princess Fairytale Hall that has been closed/under construction for a while. Here are some pictures of the current theming.
This area could pose as a gift shop if Disney decides on it. The only thing that bothers me about this location is that it is a walk (albeit short) from the exit queue. Currently it is Disney s best option though.
So what do you think? Would you like to see on-ride photos come to Seven Dwarfs Mine Train soon?