Today we're going to take a snapshot of what Disney's Hollywood Studios looks like right now as well as peek into the future a bit from the recent D23 announcements.
There's no doubt that Disney's Hollywood Studios is in need of help. The first signs of movement towards a new direction for the park took place in late September last year with the closure of the Backlot Tour.
The Backlot Tour faded into the pages of history without so much as a mention of its closure on the Disney Parks Blog. It was an opening day attraction that has been through many different versions as the park changed.
Next on the chopping block was The Legend of Captain Jack Sparrow walk-through experience. It closed it's doors in early November. The technology used for the high definition projection of Captain Jack Sparrow was impressive for sure, but the attraction lasted a little less than two years after replacing Journey into Narnia: Prince Caspian.
After rumors of its demise grew louder, walls began to pop up around the infamous Sorcerer Mickey Hat in early January.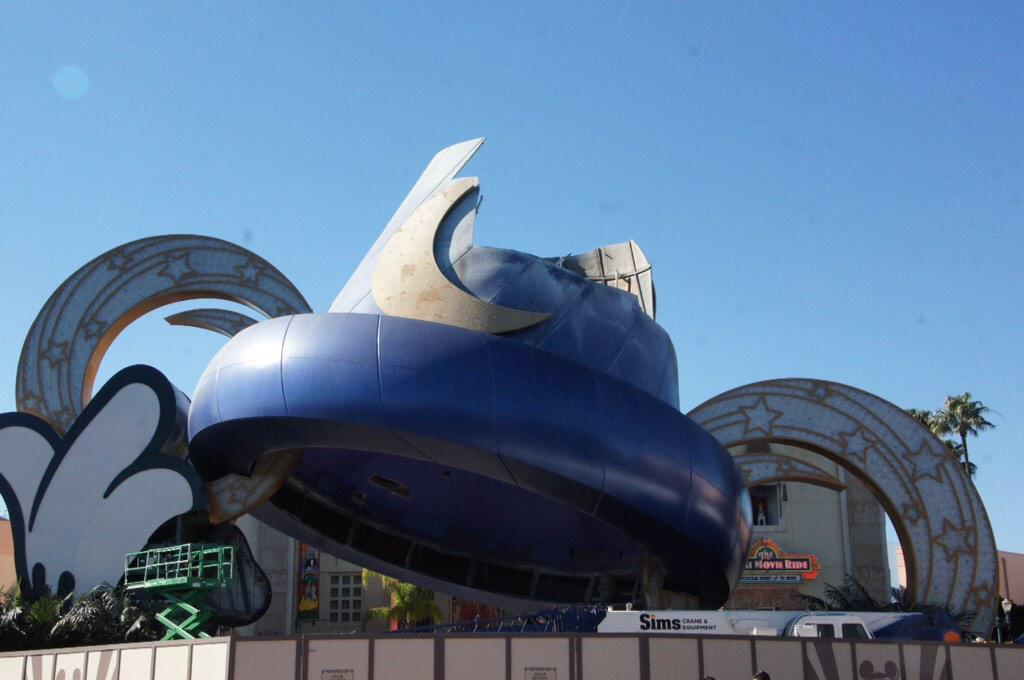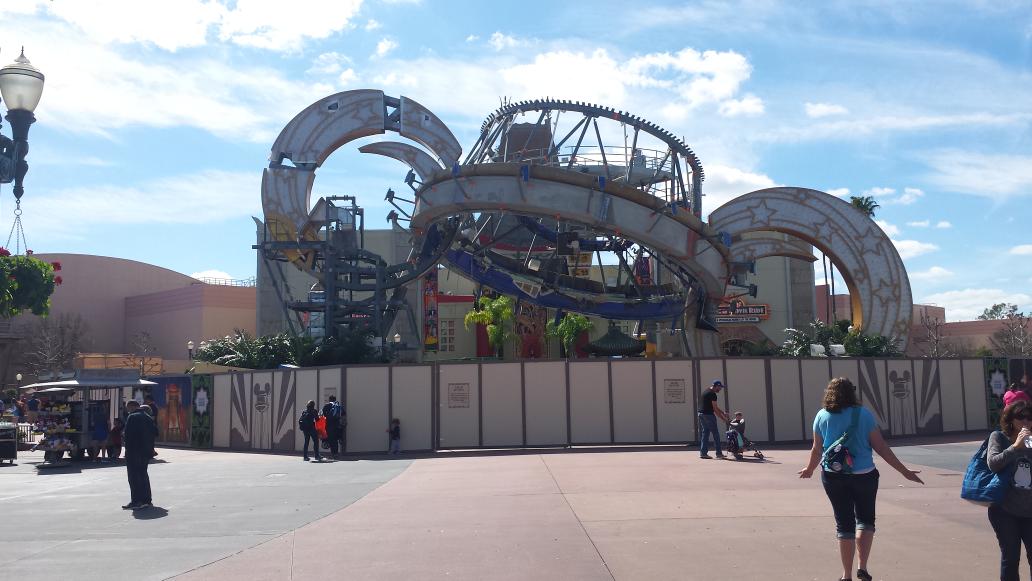 A few agonizing months later, it was gone. The Hat may not have been an original icon of the park, but if your first visit to the park was after late 2001, that's all you've known.
Fast forward a few more months and we've since seen the removal of the American Idol Experience and re-purposing of the Hyperion Theater to accommodate the Frozen Sing Along. Recently, the Magic of Disney Animation also closed.
Hollywood Studios is no doubt a park in flux and in need of help. Enter Star Wars.
It has been long rumored that a Star Wars Land was coming to Hollywood Studios. This years D23 expo finally brought the confirmation that Star Wars and Walt Disney World fans alike were waiting for. A 14-acre plot of land completely devoted to all things Star Wars is on the way. The expansion will be the largest, in size, that Disney has ever taken on. We'll be transported to a never-before-seen planet complete with rides, restaurants, and stunning visuals. It will truly be an immersive experience that guests will love.
As excited as I am for the announcements as a fan of Star Wars, I am a little disappointed from the standpoint of a fan of the Parks. Realistically, Disney announced artwork. Beautiful artwork, but artwork nonetheless.
They gave no details on the location of the land or even a timeline for the project. So, in lieu of any official word from Disney, we are left to speculate. We know that the land will be spread across 14-acres. My thinking is that Star Wars will end up in the front left of the park. That means Echo Lake, the Hyperion Theater, and even Indiana Jones will be joining the likes of the Backlot Tour as pieces of Disney's Hollywood Studios history. Here's what the 14-acres could look like.
If Disney chooses to go this route, that means Muppets, Streets of America, and the Lights, Motors, Action! Extreme Stunt Show are safe, for now. That said, what role would these attractions play in a new and re-imagined Disney Hollywood Adventure?* The idea of a behind-the-scenes stunt show may have played into the "Studios" idea of the park, but that's an idea that is long gone and soon to be forgotten judging by the recent announcements.
*Oh, yeah, Disney didn't rename the park just yet, but it is getting a name change eventually.
With the recent announcement that this will be the last year for the Osborne Family Spectacle of Dancing Lights, there isn't much use for the Streets of America going forward. For years, the Streets of America simply served as a place for the Osborne Lights and a nice little experience for guests who have gotten lost in the confusing layout of Hollywood Studios.
Say what you will about the Muppet's franchise, but with the addition of Star Wars and Toy Story, I see this being even more of an afterthought to more guests than it already is. So this area of the park is ripe for a re-imagining, but more on that in a bit.
The next big announcement coming out of D23 for Hollywood Studios is that Toy Story Land is also coming to the parks. Building off of the popularity of Toy Story Midway Mania, and a soon-to-be-released Toy Story movie, Disney obviously sees an opportunity here to expand the park and ticket sales by devoting a whole land to the Toy Story franchise.
Toy Story Land will work out to be around 11 acres, once opened. While not the 14 acres that Star Wars will be getting, 11 acres is still a pretty good chunk of land. General consensus is that it will be laid out in what are currently backstage areas behind the Toy Story Midway Mania show building. My take on the layout is that a vast majority of it will cover the costuming and scenic design building that we went through in the old Backlot Tour. It will also cover the buildings housing One Man's Dream and the former Legend of Captain Jack Sparrow walk-through. Here's what it could look like.
An added bonus to putting Toy Story Land here is that, outside of noise pollution, construction in this area won't affect guests or operations of the park.
If Disney does in fact place Toy Story Land here and Star Wars Land ends up in the Echo Lake portion of the park we would have a nice plot of land starting at Muppets and working its way down Streets of America back to Lights, Motors, Action! Extreme Stunt Show. This land could be used for a yet-to-be-announced project. Time for more speculation. With Cars 3 on the horizon this space could be used for a Cars Land of sorts.
The Lights, Motors, Action! Extreme Stunt Show, Streets of America, and Muppet Vision account for roughly 11 acres. This could easily accommodate a version of Cars Land as the full blown version in Disney California Adventure is 12 acres. A completely indoor version of Radiator Springs Racers (indoor, due to Florida storms) could fill the plot of land that Lights, Motors, Action! covers. The California version of the ride sits on roughly 5.5 acres. Conveniently enough, Lights, Motors, Action! sits on just about 5 acres of land.
So let's recap. Our speculation puts Star Wars Land at the front left part of the park, replacing the Indiana Jones Epic Stunt Spectacular, Echo Lake, and some backstage areas. Working clockwise, we could find a version of Cars Land in the current area of Muppet Vision, Streets of America, and Lights, Motors, Action! Extreme Stunt Show. That would leave the entire back stretch of the park (plus backstage areas) to Toy Story Land.
Again, speculation to be sure, but what else do we have to go off of? D23 provided artwork, but no timeline. Artwork changes. Let's take a look at what New Fantasyland was supposed to look like when it was announced at D23 in 2009.
Here's what it looks like now.
A quick comparison shows that Seven Dwarfs Mine Train didn't even exist in the original concept art. Also, this little thing called Pixie Hollow sat where Storybook Circus currently resides. Plans can change, artwork can change.
Let's get back to timelines. When should all of this work be completed? We have a pretty big anniversary on the horizon and I'm sure The Walt Disney Company would like to be able to put a bow on Walt Disney World before it's 50th anniversary in late 2021.
Let's look at some of Disney's recent projects to get a general idea of how long it's taken Disney to get from concept to finished product. The most recent large expansion completed at Walt Disney World is New Fantasyland in the Magic Kingdom. From concept art to completion it took almost 5 years.
Cars Land in Disney California Adventure saw 5 years pass from announcement to completion (3 years from construction start until opening day).
It took Disney 3 years to build Expedition Everest in Disney's Animal Kingdom.
Like it or not, Disney doesn't have a recent track record to support a quick buildout. Pandora – World of Avatar is currently the next big thing at Walt Disney World and, by most accounts, it's running behind schedule and should open sometime in 2017. This is after being announced in 2011 and construction starting in early 2014.
Disney may be the slow giant, but this time around things are different. There is a certain boy wizard down the road cutting into Disney profit. A fire has been lit. On top of that, the golden anniversary of the Walt Disney World Resort looms on the horizon.
I, for one, hope that completion dates and pretty artwork will be long behind us by that point.