A huge afternoon of announcements at D23 Expo as lead to a very different landscape for the future of Walt Disney World! Here's our park-by-park breakdown of the changes announced. We'll be breaking down the changes in detail later, but here are the quick hits.
Magic Kingdom
TRON Attraction – Tomorrowland
A Shanghai Disneyland favorite is making its way to Magic Kingdom and Tomorrowland. TRON will open by 2021
New Theater – Main Street USA
A new theater inspired by Kansas City's Willis Wood Theater will come to Main Street USA. No timeline or info about what will be performed have been announced.
Epcot
Guardians of the Galaxy – Universe of Energy Pavilion
Guardians of the Galaxy will take over the Universe of Energy Pavilion. Ellen's Energy Pavilion will close August 13, 2017 and the new Guardians of the Galaxy attraction will open by 2021.
Ratatouille – France
A Ratatouille-themed attraction will be coming to the France pavilion. This attraction will also open before 2021.
New Space Restaurant – Near Mission: SPACE
This new restaurant will go next to Mission:SPACE and take you to outer space! No other details or timeline have been announced.
Mission:SPACE
A "new mission" was announced for Mission:SPACE. It'll be more kid friendly, but no further details were announced.
Future World Re-Imagining
Future World will be completely re-imagined.
China Movie
A new movie will replace the current movie in China. No further details or opening date were announced.
Disney's Hollywood Studios
Mickey and Minnies Runaway Railway – Great Movie Ride
This all new attraction will take you inside the wacky and unpredictable world of a Mickey Mouse Cartoon Short where you're the star and anything can happen. It will replace The Great Movie Ride, which closes August 13, 2017. The Chinese Theater facade will remain.
Star Wars: Galaxy's Edge
Disney officially announced the name that we spotted last night.
Toy Story Land
Opening Summer 2018.
Transportation
Disney announced the worst-kept secret on property, the gondola project. Disney Skyliner is the official name.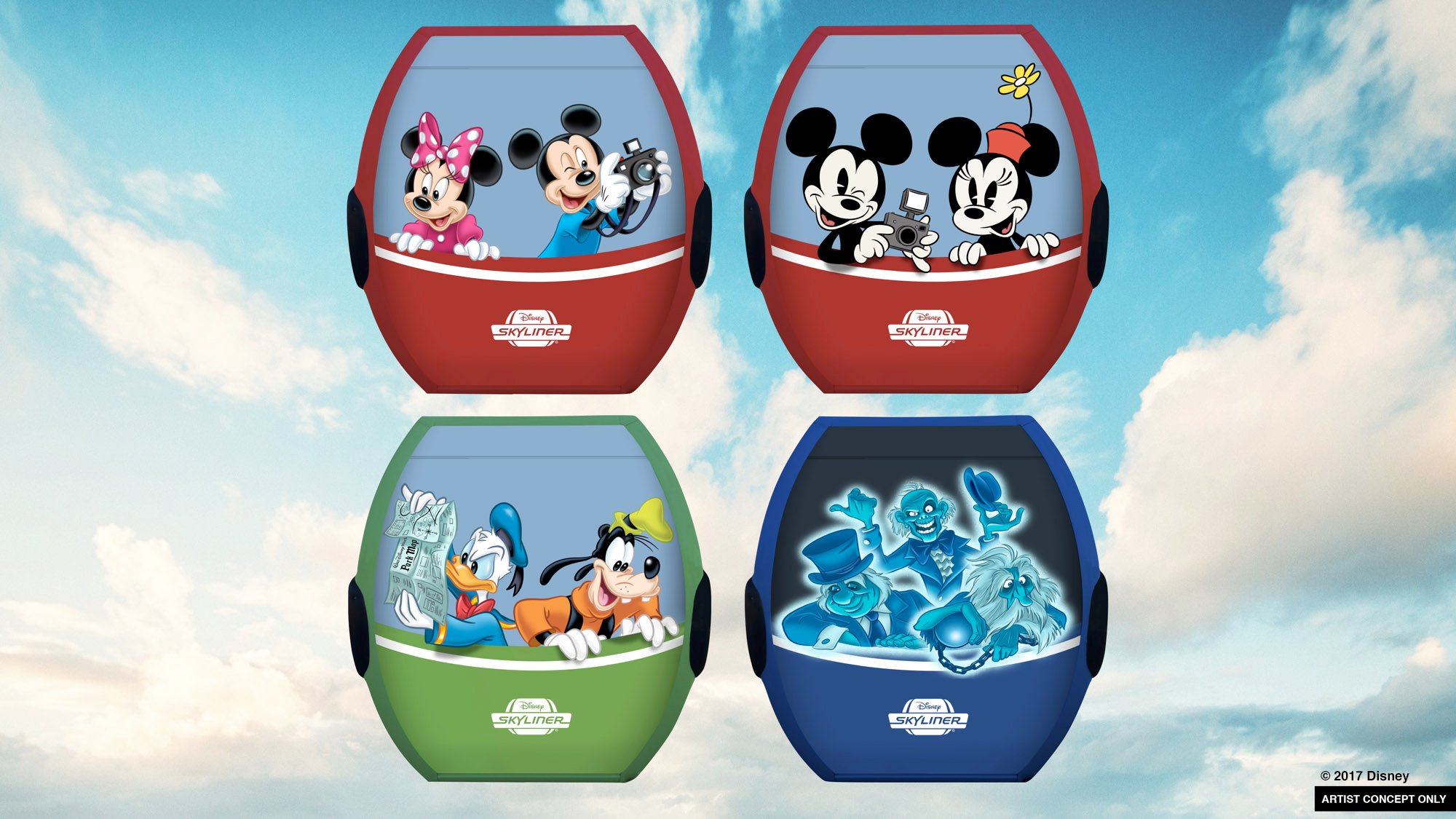 Minnie Van is the uber-like service that Disney will run. No further details were announced.