La Isla Fresca – 2018 Epcot Flower and Garden Festival
As part of our 2018 Epcot Flower and Garden coverage, we bring you the Outdoor Kitchen review for La Isla Fresca. Located immediately to your left as you enter World Showcase, this Outdoor Kitchen features Caribbean-seasoned dishes.
Jamaican-braised Beef – $6.25
with Pigeon Pea Rice and Micro Cilantro
The beef was nice and tender and paired well with what tasted like a spanish-style rice. I would take this over the other dishes at La Isla Fresca.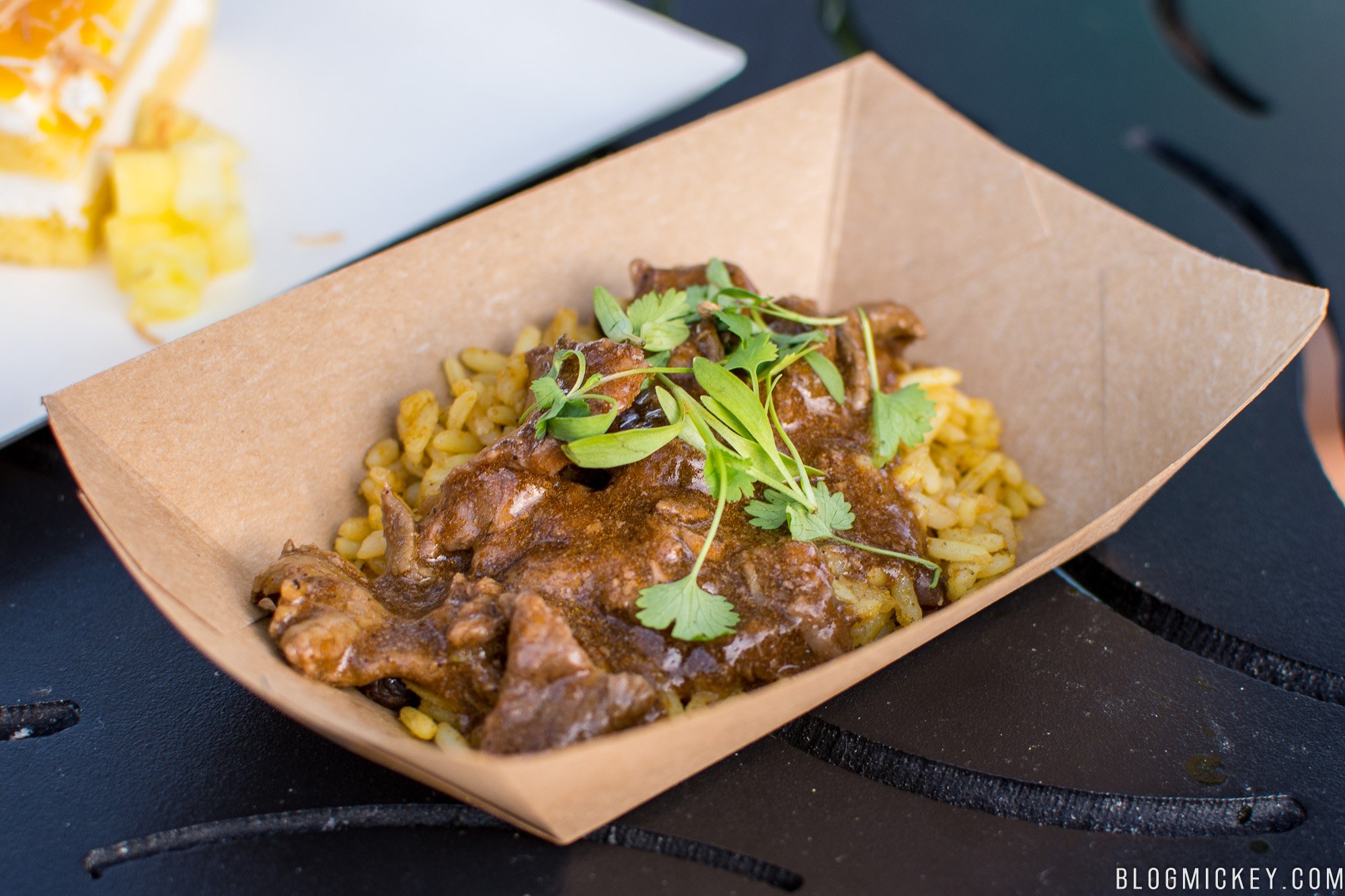 Sugar Cane Shrimp Skewer – $6.75
Served with Steamed Rice and Coconut Lime Sauce
Five decent sized shrimp are served on a skewer and are slathered in coconut lime sauce. The shrimp was good, but the rice left some to be desired as it ended up being a basic white rice.
Caribbean Conch Salad – $5.25
Served with Mango, Papaya, and Pickled Red Onions
Conch presents a tougher texture that is closer to a scallop than salmon. It isn't overly "fishy", which meant that even the slightest sauce would overpower the flavor. The sauce itself proved to be quite spicy, to the point of requiring a liquid. It's a unique dish that some might enjoy.
Tropical Mousse Cake – $4.25
Layers of Passion Fruit Cake, Coconut Mousse, and a Tropical Fruit Glaze with Fresh Pineapple
This one earns a pass from us. For the amount of flavors listed, the end result wasn't good. Combine that with a really unpleasant texture, and this one earns a pass from us.
Golden Road Brewing Tart Mango Cart Wheat Ale – $4.25
This was a nice, fruity beer. Goes down easy and is a solid choice.