The former Wonders of Life pavilion is now a construction zone as Disney prepares it for a transformation into the upcoming Play Pavilion. Crews have been recently spotted working on the exterior of the building and a low wall has returned to the entrance walkway since it was last opened for the Food and Wine Festival.
The skylights in the top of the pavilion still have the covering that they had during the exterior repainting. Disney will likely eventually completely black them out to be able to use projection mapping on the walls and ceiling when the pavilion reopens.
Here's a look at the concept art released by Disney for the Play Pavilion.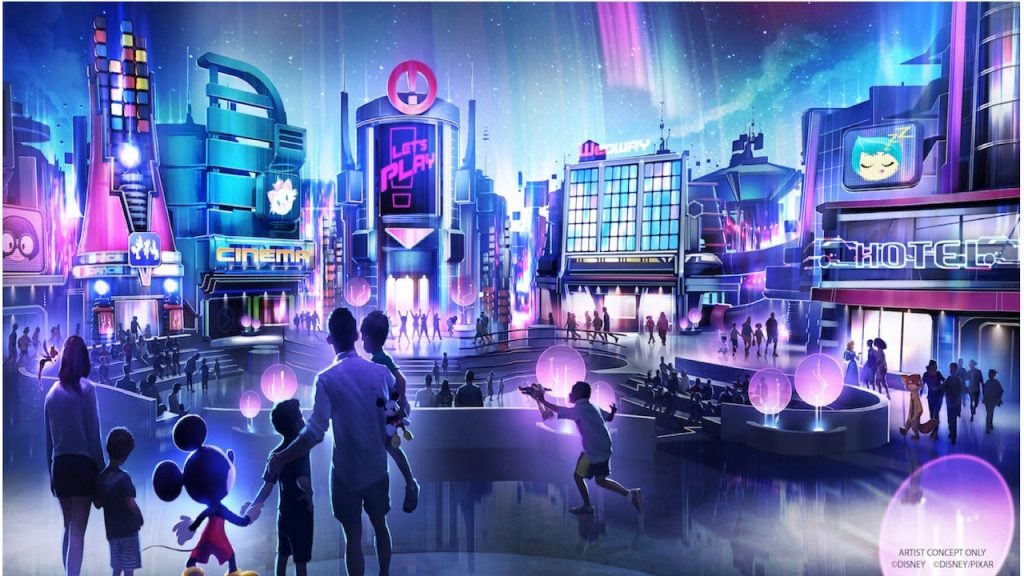 There has been no word from Disney yet on if the former Wonders of Life pavilion will be used for the 2019 Epcot International Food and Wine Festival has they have done in years past.
There is also no official opening date for the Play Pavilion.