With the start of the EPCOT Festival of the Arts, there is a new park map for EPCOT. Of note is the fact that Disney has removed the Play Pavilion tag that used to inform guests that the golden dome in World Discovery is the "Future Home of PLAY!". Here's a look at the previous two maps where the tag existed on the map.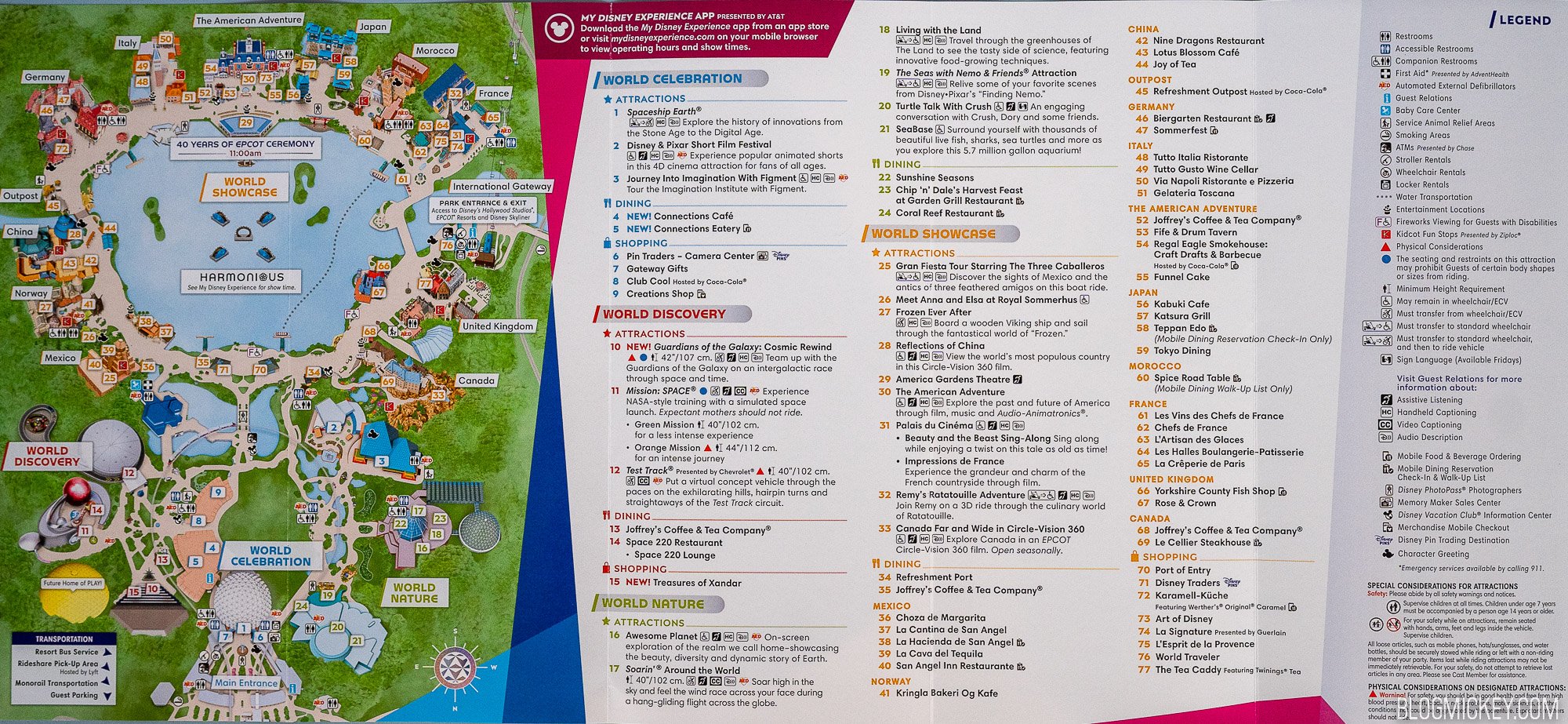 And here's a look at the new EPCOT map that debuted today, with the tag removed.
Disney hasn't acknowledged the PLAY Pavilion in official press releases for quite some time, leading many to believe that the project has been abandoned. As Disney World continues construction of the World Celebration area of the park, they'd like to put a bow on the EPCOT overhaul project, but the PLAY Pavilion will be one of a handful of outstanding questions about previously announced projects. Other projects that are seemingly dead in the water are the Spaceship Earth overhaul, the Mary Poppins attraction, and Wondrous China. Hopefully, Disney is able to provide fans with some sort of update on those previously announced projects before they call EPCOT complete later this year.
As always, keep checking back with us here at BlogMickey.com as we continue to bring you the latest news, photos, and info from around the Disney Parks!