Over the past few weeks, crews have been working on the PLAY! Pavilion roof at EPCOT. The work back in September was the first we had seen in a while, but work has been quiet of late. The PLAY! Pavilion was one of many EPCOT projects not mentioned by Disney Parks Chairman Josh D'Amaro at the D23 Expo, but Walt Disney Imagineering recently filed a substantial permit package for the structure, listing long-time Disney contractor Balfour Beatty in the permit.
While Disney isn't saying what's happening inside the structure, we stopped by EPCOT recently and we were able to see the results of the work that was taking place on the roof. The entire pavilion remains behind construction walls, but the construction workers haven't been spotted in a week or more.
A closer look at the roof appears to show some repairs made to the structure. It's possible that the roof was leaking, despite being replaced within the past few years.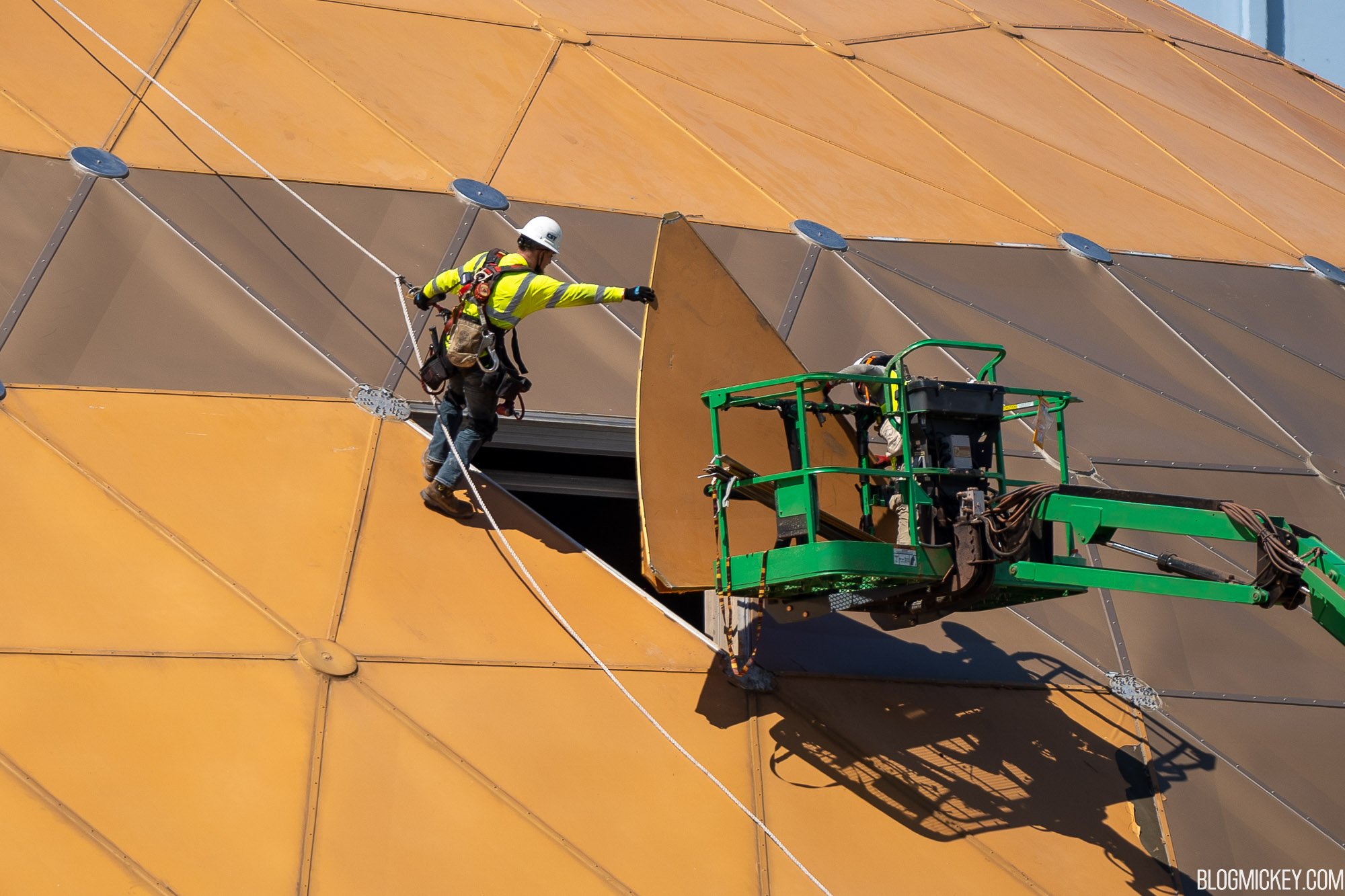 As always, keep checking back with us here at BlogMickey.com as we continue to bring you the latest news, photos, and info from around the Disney Parks!