While enjoying an afternoon at EPCOT today, we stopped outside of Mission: SPACE for a little while to grab some photos of the panel removal taking place at the future PLAY! Pavilion.
Announced back in February 2019, the PLAY! Pavilion will be devoted to playful fun and feature an innovative city that'll come to life under the dome of the former Wonders of Life pavilion.
In the concept art, we can see quite a bit going on. From what appears to be a centralized show area complete with stadium-style seating, to a variety of facades that could either contain an attraction or not, there is a lot to dissect here.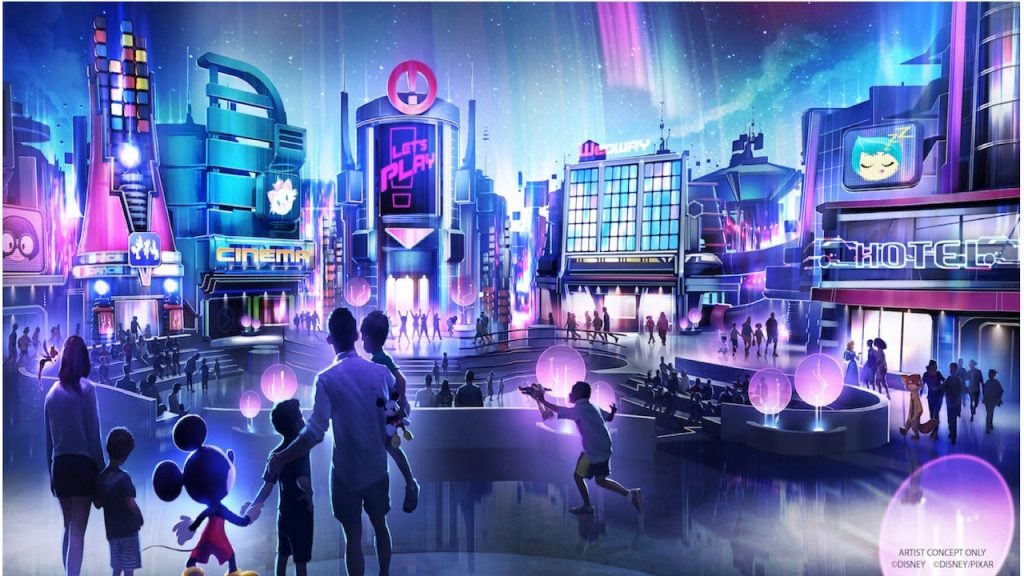 At the 2019 D23 Expo, Disney released another piece of concept art, this time of the exterior of the former Wonders of Life building that will be repurposed as the Play Pavilion. While the interior concept art had a lot to look at, the exterior is probably less interesting. One thing that the exterior art did confirm is that the name of the pavilion will indeed be: PLAY!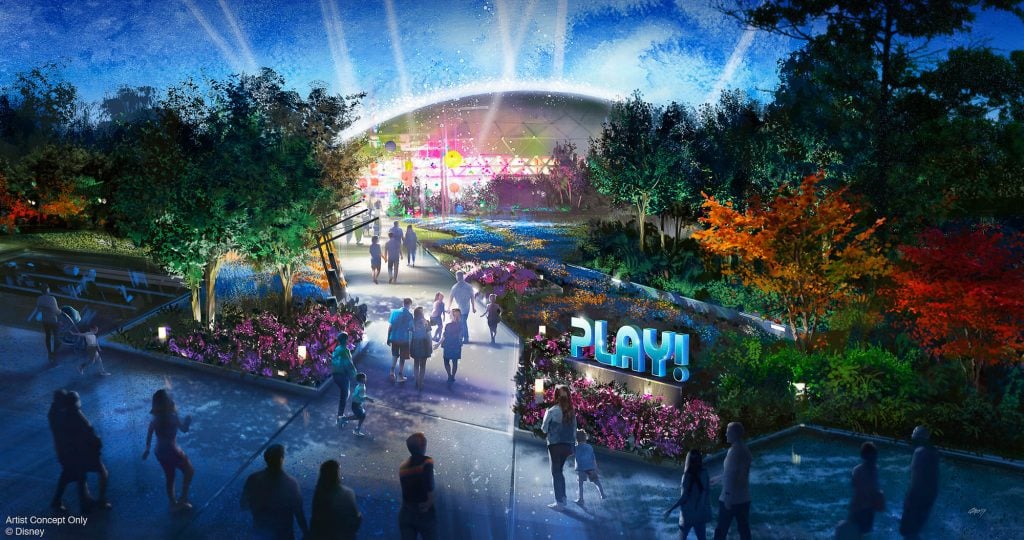 As you can see in the photos below, the exterior of the pavilion is showing some scarring where crews are removing some of the panels. Here's a look at the process, followed by some speculation as to why this work might be occurring.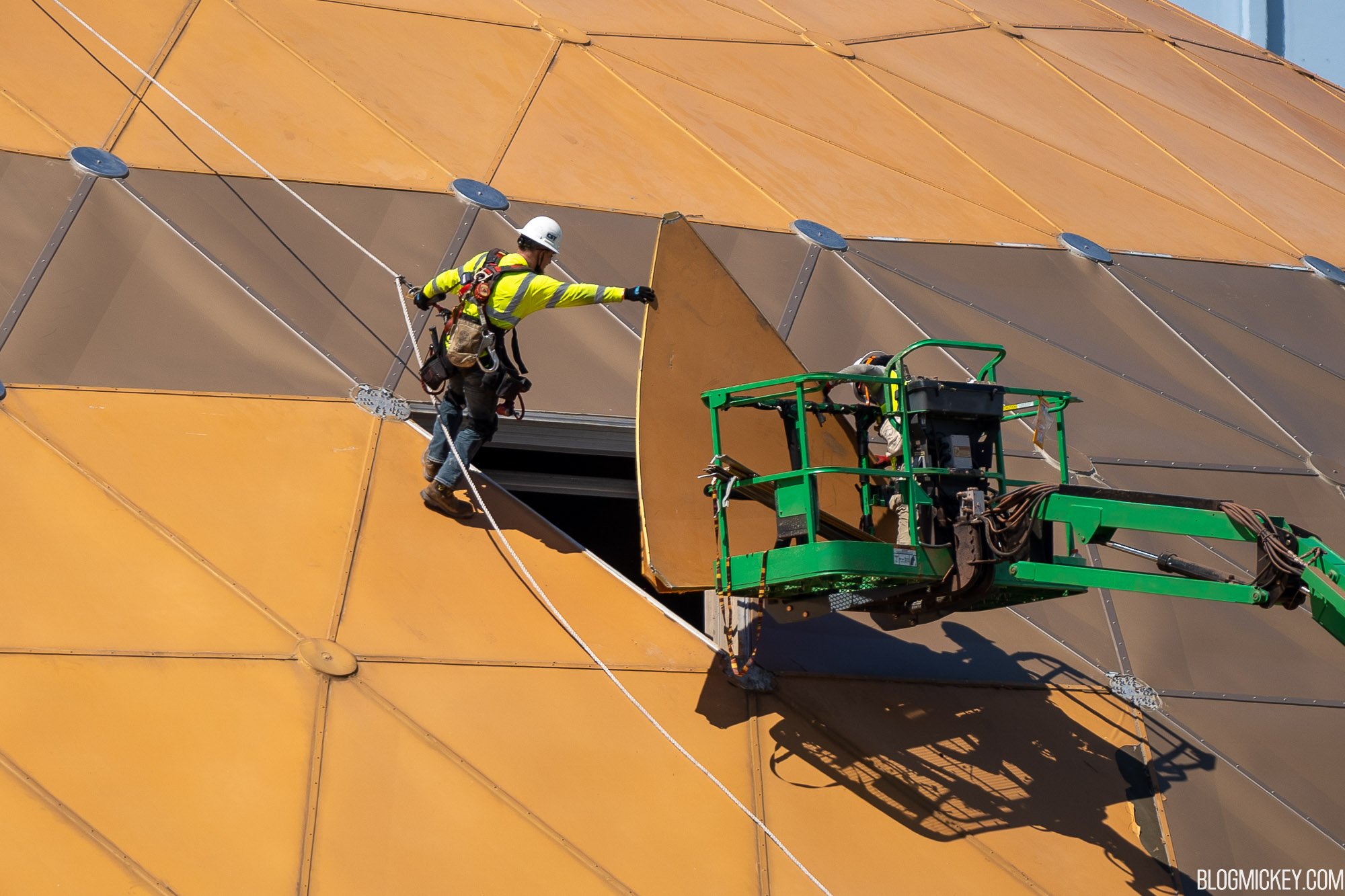 After taking a look at the Space 220 construction, we returned to find what appears to be a temporary tarp material installed where the hole was.
So, the question remains: what is this work really for?
While we don't know for sure why Disney is taking out some of the panels in a piecemeal fashion, it's likely related to the work taking place inside the pavilion. Going back to the concept art, it looks like some of the city facades reach pretty high. We imagine that some of the facades will need to be secured to the ceiling, which we think is causing this work.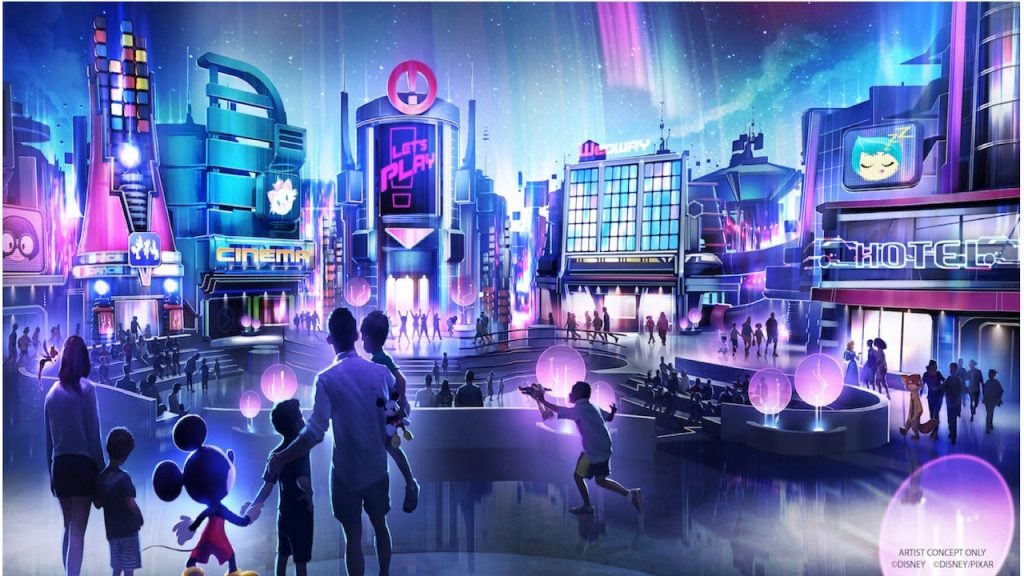 A look at the stylized model in The EPCOT Experience shows some facades on top of the pavilion, but those don't show up in the concept art and we're not aware of any plans for them to exist in the final product.
As always, keep checking back with us here at BlogMickey.com as we continue to bring you the latest news, photos, and info from around the Disney Parks!