After being snubbed at the "A Boundless Future" presentation at the 2022 D23 Expo, visible work has resumed on the PLAY! Pavilion at EPCOT. The last time we saw work taking place at the PLAY! Pavilion was in August 2020. The PLAY! Pavilion was one of many EPCOT projects not mentioned by Disney Parks Chairman Josh D'Amaro, but that doesn't mean that it has been canceled outright. In fact, Walt Disney Imagineering recently filed a substantial permit package for the structure, listing long-time Disney contractor Balfour Beatty in the permit.
This morning, we spotted workers on the roof of the PLAY! Pavilion, which was completely refurbished in recent years. We couldn't tell exactly what they were doing, but it appears that they may have been checking seams on the roof. Here's a look at the activity.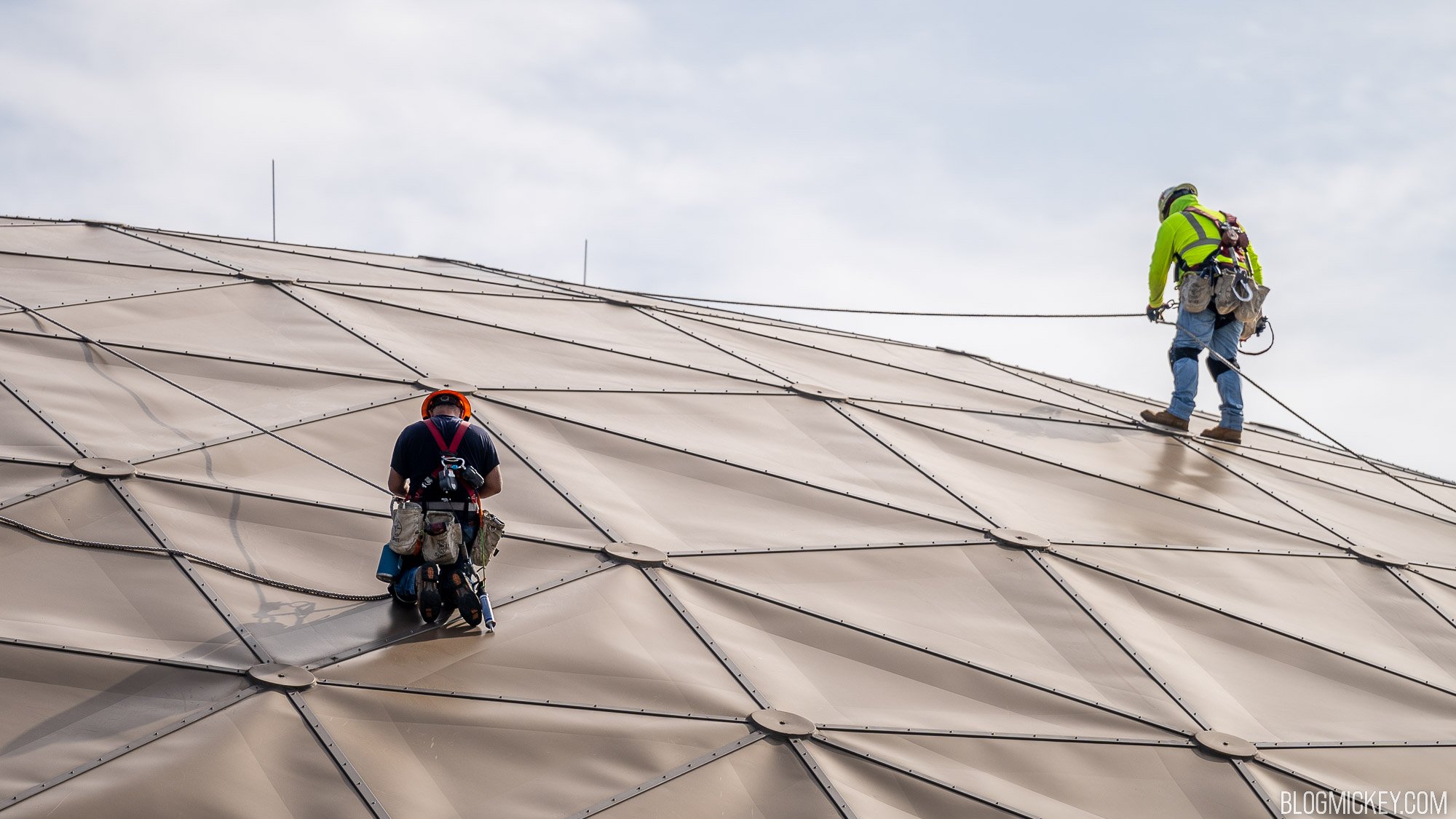 With no official communication from Disney, it's hard to know if the PLAY! Pavilion concept is still what they are pursuing for the space, or if there is a new concept that they will explore. The PLAY! Pavilion was originally supposed to open in 2021.
As always, keep checking back with us here at BlogMickey.com as we continue to bring you the latest news, photos, and info from around the Disney Parks!