Walt Disney Imagineering has filed a permit for a "General Contractor package" for the PLAY! Pavilion at EPCOT. The permit seems to be a catch-all for work related to continuing the transformation of the former Wonders of Life pavilion into the PLAY! Pavilion.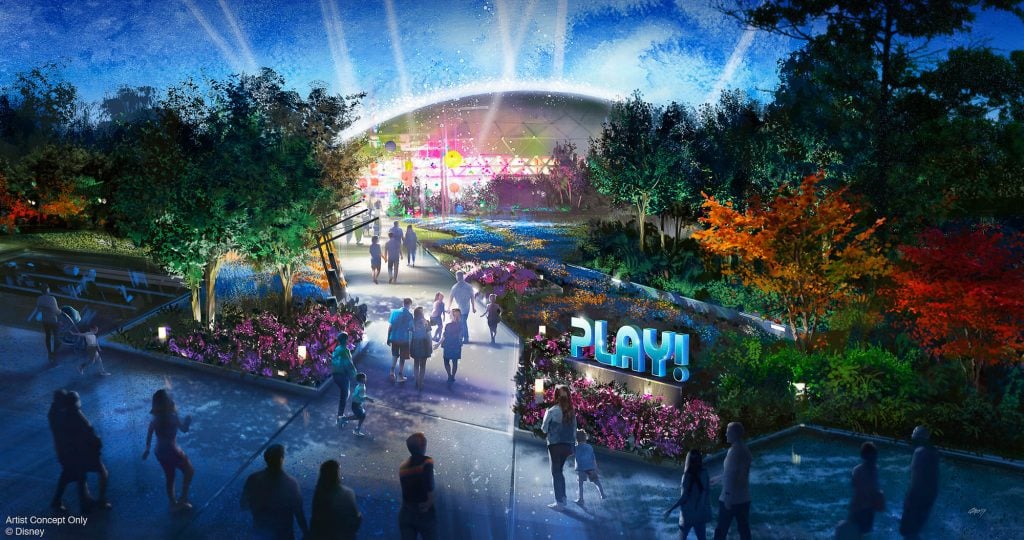 The permit lists Balfour Beatty as the contractor for the work – a company that has completed major projects for Disney in the past. Interestingly, the permit lists an end date of December 31, 2024. It's important to note that an end date for construction does not represent an opening date for a ride or experience. Rather, it's the date by which all of the construction needs to be completed by. If we were to read between the lines here, it's that Disney wants the PLAY! Pavilion to be open by late 2024.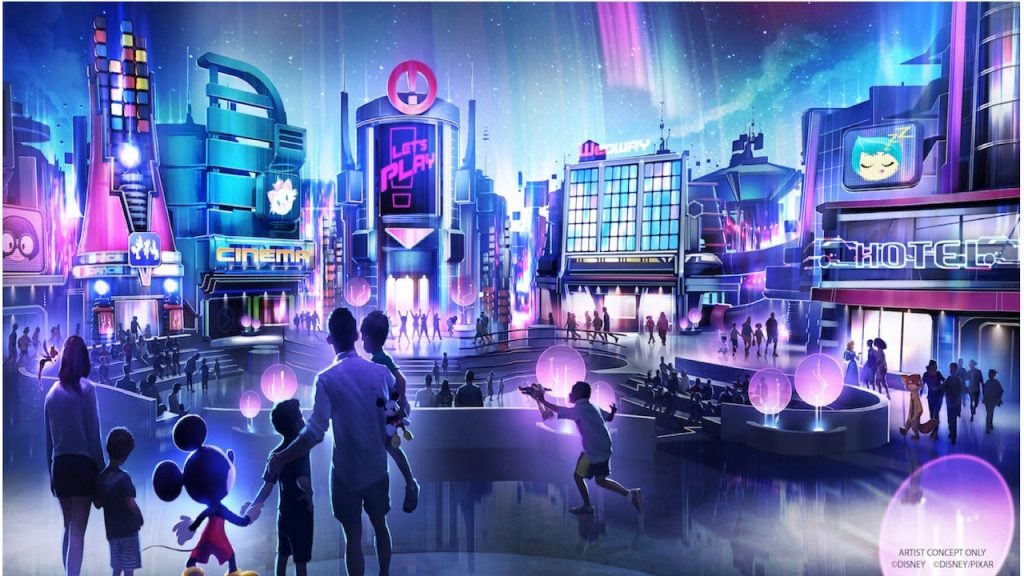 This is the first significant movement for the PLAY! Pavilion, which was supposed to open last year. This permit signals that the project is back on, and we hope to hear more from Disney about the project either at the D23 Expo in September or sometime sooner.
Here's how Disney has previously described the PLAY! Pavilion:
The ongoing evolution of Epcot includes plans for a play pavilion that'll be unlike anything you've ever seen at the park. This new space will be devoted to playful fun and feature an innovative city that'll come to life under the dome of the pavilion previously known as Wonders of Life. The pavilion's city will be bursting with interactive experiences, your favorite Disney characters, hands-on activities and engaging entertainment!
"This innovative, new pavilion is beyond anything we've ever created and is completely unique to Epcot," said Zach Riddley, portfolio executive, Walt Disney Imagineering. "Built on the power of play, it introduces an immersive and interactive 'city' where you can explore, create, and interact with some of your favorite Disney characters. This is an experience worthy of our bold vision for Epcot – and another signature element of our transformation."
As always, keep checking back with us here at BlogMickey.com as we continue to bring you the latest news, photos, and info from around the Disney Parks!