At the D23 Expo, Disney Parks, Experiences and Consumer Products Chairman Bob Chapek had quite the lineup of announcements for attendees. One such announcement was the reimagining of the park's icon – Spaceship Earth. Standing at the entrance to the park, Spaceship Earth is one of the most iconic structures at Walt Disney World as serves as the first experience guests have with Epcot. Whether it's a photo op or the first (or last) ride of the day, Spaceship Earth has been a part of the Epcot experience for generations. Here's a look at what was announced for the Spaceship Earth refurbishment. Our thanks to our friends at DiscoverTheMagic.blog for some of the photos from the presentation.
As Epcot turns its sights to the future, Spaceship Earth will also see a reimagining during the process. While Chapek was light on specifics such as when the refurbishment will start or end, we did get a few details as it relates to some of the additions to be expected.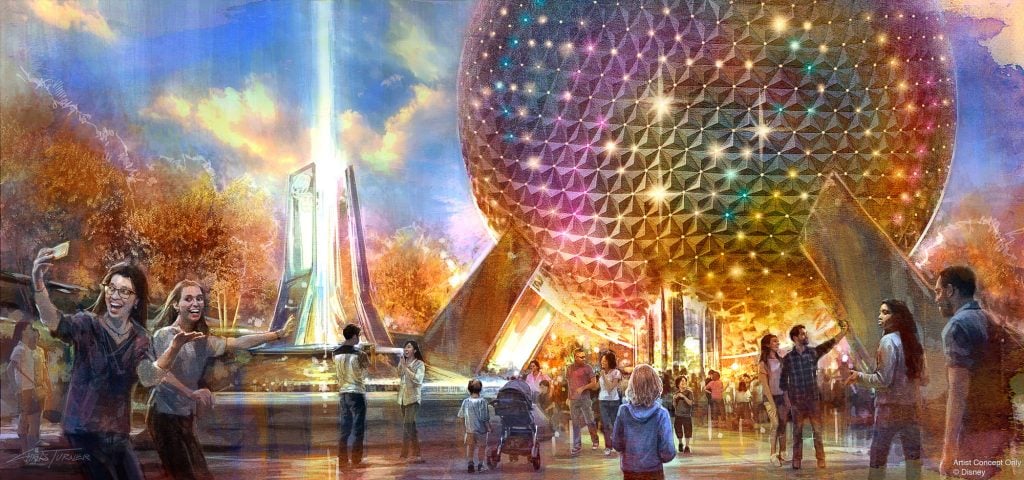 Even with change on the horizon, Chapek noted that the attraction will remain the park's "grand icon". New magic is meant to pull Spaceship Earth into the world we live in today, while still feature great moments in human history. Chapek noted that "inventions and technology" won't be a part of the future of the attraction. Instead, Disney will focus on something the "binds all of humanity together – storytelling".
Chapek went on to note that "many of the scenes that you know and love will remain". During that section of the announcement, the caveman scene was shown behind him with a new bit of projection mapping playing on the cave walls. Chapek said that Imagineers are looking at bringing existing scenes to life in new ways.
Chapek also announced that there will be "fresh narration" and a Story Light guide that will play a central role in the experience and tie each scene together. The Story Light will come to life in dynamic ways in each scene, bringing more "energy and beauty" to the attraction.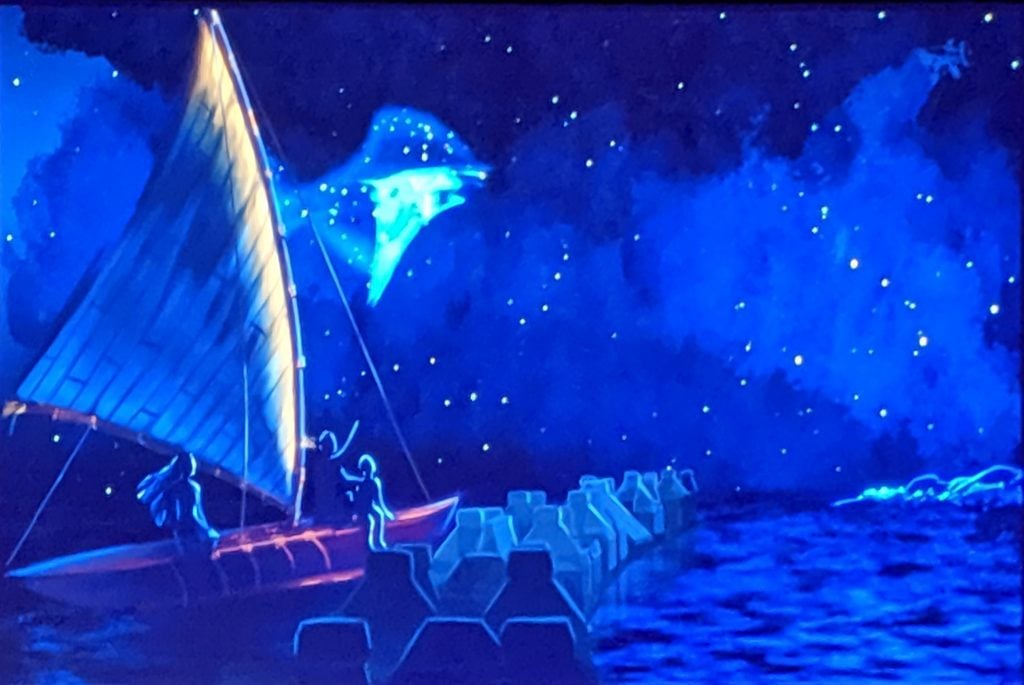 As always, keep checking back with us here at BlogMickey.com as we provide constant updates of not only the Epcot overhaul project, but much more from around the Disney Parks!