Earlier today, we reported that Journey of Water – Inspired by Moana received a 2021 opening timeframe based on a shopDisney listing for the attraction's poster.
While checking on the listing again this afternoon, we noticed that the 2021 verbiage has been removed. It seems like the 2021 timeframe wasn't meant to be released just yet, much less get the attention that it did. A couple of possible scenarios are at play here. First, the 2021 date is correct and Disney didn't really want it announced via sharp eye on a shopDisney listing. Another is that the 2021 date was correct, but is now uncertain due to a construction halt in effect at the domestic Disney theme parks or that the project may have been defunded. Of course, there's always the chance that the 2021 date was never correct. Whatever the case, it's gone now.
Here's the original listing from shopDisney.com.
Here's the updated listing that can now be found on shopDisney with the 2021 timeframe removed.
Journey of Water – Inspired by Moana will let guests interact with magical, living water in a beautiful and inspiring setting. The water will have a life of its own – just like Moana's friend, the ocean – and guests will learn about the importance of the natural water cycle.
The concept art showcases the lush landscape and flowing water feature centerpiece. In the concept art below, we can see jumping water that will come alive in front of guests magically. While we expect the jumping water to be similar to what guests can currently find near the Imagination pavilion, Journey of Water will be a seperate experience in a different location.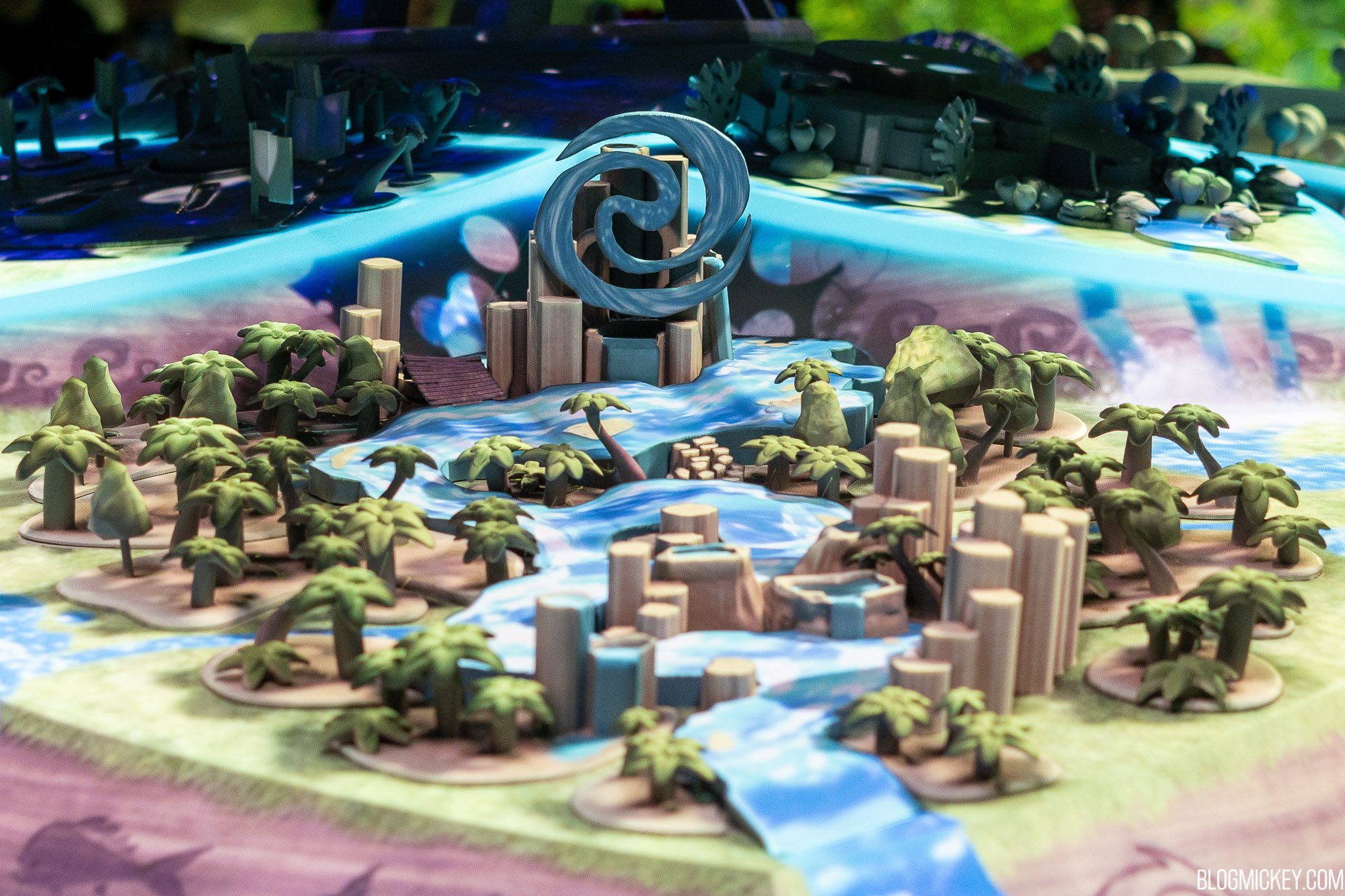 As always, keep checking back with us here at BlogMickey.com for the latest Disney Parks news and photos. We'll continue to bring you news and photos, where possible, through the Disney Parks closure due to Coronavirus (COVID-19) and will resume our normal coverage once the parks reopen to guests on July 11th!