With nighttime spectaculars still paused as a part of the Disney World reopening plan, a new aerial photo shows that the Fantasmic lagoon has been drained.
As seen in the photo below from friend of the site @bioreconstruct, the lagoon that is typically filled to assist with a variety of boats and water projection screens is currently drained.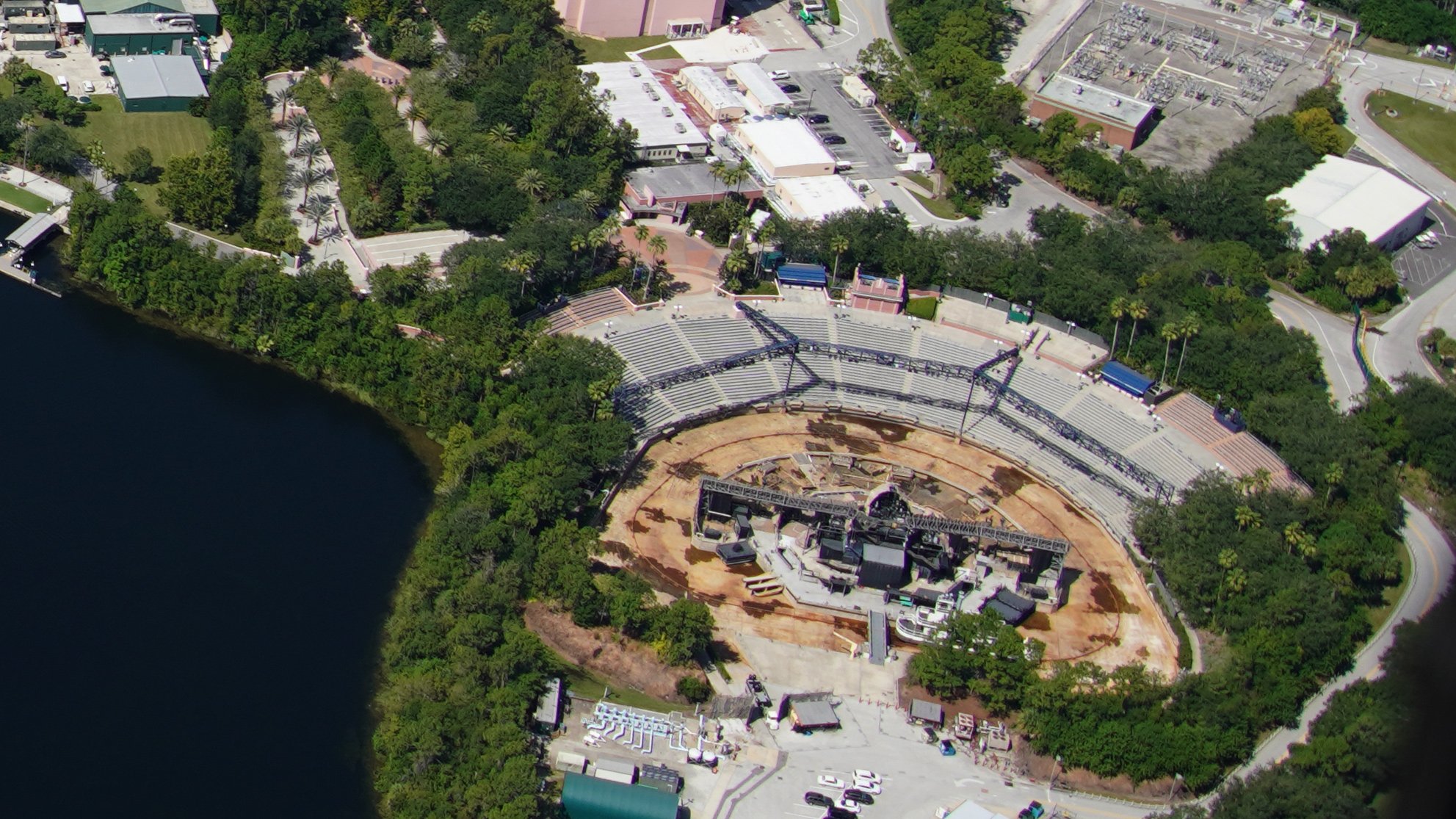 Disney has not announced when they might bring nighttime spectaculars back, but with shortened park hours going into effect on September 8th, it's unlikely we see fireworks anytime soon.
Stage shows, parades and fireworks cannot take place in this new, unprecedented environment.
Of course, Disney is working on getting some shows back up and running. While Disney has taken the step of introducing some interim shows while they finalize negotiations with the Actors' Equity union, we hope to see the stage shows guests know and love return shortly. That said, those shows would be in a controlled environment such as a building and would not be on the scale of a nighttime spectacular like Fantasmic – which will remain closed.
As always, keep checking back with us here at BlogMickey.com as we continue to bring you the latest news, photos, and info from around the Disney Parks!